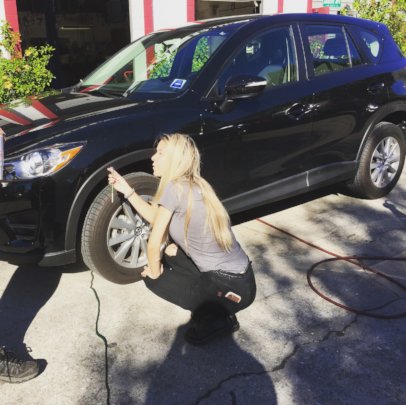 After we reached our funding goal for planting 10,000 trees back in September, we set out to find new ways to have an even greater impact in the world. We decided that we wanted to host 12 different projects that would not only help reduce carbon emissions, but would also teach people practical things they can do to help the planet every single day.
Since setting out on this endeavor, we've already hosted two carbon reduction projects in which we taught people about the fuel efficiency of their vehicles and helped remove invasive plant species.
Here are some things you should know about carbon emissions as they relate to our carbon reduction projects:
Fuel Efficiency of Vehicles:
1. Inflating your tires to the right pressure can improve your vehicle's fuel efficiency by up to 3.3% per tire.
2. Improper alignment of your tires can reduce fuel efficiency by as much as 10%
3. Idling your car gets zero miles per gallon and collectively consumes several billion gallons of fuel per year.
Invasive Plant Species Removal:
1. Invasive species can increase emissions of nitrous oxides, a powerful climate-warming gas.
2. Climatic conditions influence the distribution and impacts of invasive species. Thus, if the climate continues to warm and precipitation becomes more variable, we can expect shifts in the effects of invasive plants.
We couldn't have made this happen without your support, so thank you, for your donations and helping us in our fight for a happier, healthier planet. We're excited to host more carbon reduction projects in the coming year and to have the greatest impact possible.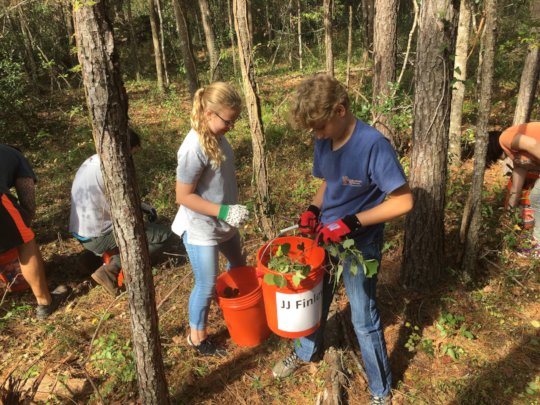 Links: