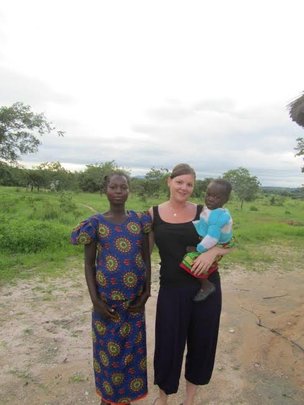 Women in rural Zambia face a great challenge in receiving care for pregnancies. UNICEF reports that 53% of women in Zambia deliver from home, due to the great distances they live from the nearest health post. Only 47% of births in Zambia are attended by a skilled health worker.
During our last few months of outreach On Call Africa has seen on average 50 expecting mothers a week. Antenatal services are crucial to keeping both mothers and children healthy; before, during, and after childbirth. In addition to inaccessible healthcare and a lack of sanitary facilities, Zambian women have additional concerns during their pregnancies. Most mothers in the US and UK do not have to worry about contracting malaria or drinking safe water. OCA's doctors and local volunteers advise women on how to stay healthy, getting nutrition, and protect themselves and their children simultaneous to providing a full check-up for mother and baby, giving necessary vitamins and testing for HIV. Our Under-5 clinics have been packed with our doctors seeing between 90-100 infants and children each trip into the bush. The children are all weighed to monitor and chart their growth; and are treated for worms, diarrhea & other common ailments while being vaccinated against disease.
On Call was lucky enough to have a Nicky Luescher, a trained Midwife from the UK volunteer with us on clinics this past year. Nicky accounts " Clinics were busy…I saw some interesting cases including having to tell a 44 year old woman who was on her eleventh pregnancy that she was now pregnant with twins! On the same day I saw a 15-year-old girl who was pregnant for the first time and tested HIV positive. She looked completely shell-shocked and I think it will take a long time before it sinks in properly. On the plus side if she hadn't have been pregnant she may not have been tested for many years and she can now start treatment early and hopefully prevent transmission to her baby."
According to the Central Statistics Office of Zambia one in every nine children in Zambia dies before his or her fifth birthday. It is crucial for mothers and children to receive medical attention and health education from the beginning to set them on the right track to healthy living. Our team continues to bring these services to the families of Simango, Katapazi and Mapatizya thanks to your on-going support.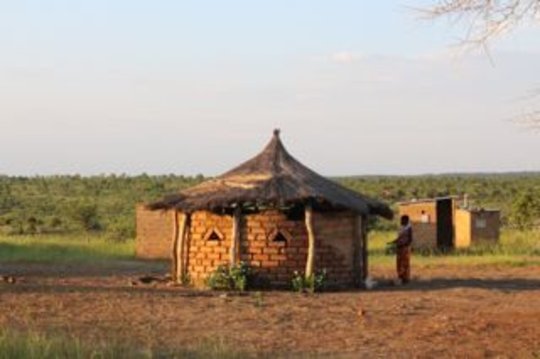 On Call Africa has hit the ground running in 2014. Thanks to all of your donations and the dedication of our volunteers we have seen and treated approximately 1060 patients already this year! In addition to our general clinic visits OCA has provided 300 women with family planning, over 200 expecting mothers with prenatal care, and brought under-5 clinic to vulnerable children.
Our doctors from the UK have had a very exciting month this February! A few weeks ago during clinics a woman receiving antenatal care went into labor. Dr. Zoe Wang describes "We jumped into action – lining the floor of our land rover with bin liners, grabbing a birthing kit (sterile gloves and a few pieces of string and blade to cut the cord). I was lucky enough to accompany the woman, her mother, and the nurse Jenipher and Humphrey (our driver) to try and get to the local health center in time to deliver the baby. So we bumped along and after about 10 minutes, the expectant mother groaned quietly…'I think I need to push!' "
"Now fully dilated, waters about to break [we] stopped the car. Jumped out the boot. Quickly tried to get on gloves but the baby was well on her way now. Within a minute she was out, in the boot of our car!" Dr. Zoe and nurse Jenipher took care of the newborn and mom before dropping them back home. "We stood in front of her small mud hut, the baby was named after me – baby ZoZo! We washed down the car and then drove off back to our clinic with the grandmother, as she didn't want to lose her place in the queue!"
Never a dull moment bringing healthcare to the Zambian bush! We will continue to update you as we move forward, providing services where they are needed the most, none of which would be possible without the support of all of you!
WARNING: Javascript is currently disabled or is not available in your browser. GlobalGiving makes extensive use of Javascript and will not function properly with Javascript disabled.
Please enable Javascript
and refresh this page.