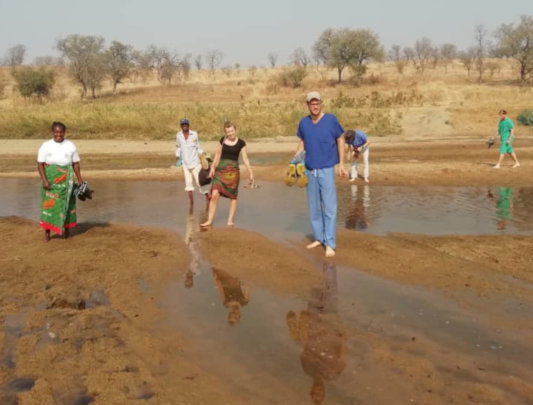 When someone's unwell we try to help them get better. But once their health improves we want them to stay well. So our plans for the next two years include a project called 'Mashale Kabotu' – 'Stay Well' in the Tonga language.
Mashale Kabotu (Stay Well) aims to improve access to healthcare in two districts (Zimba and Kazungula) in Zambia's Southern Province. The project is based on three central pillars:
1. Treating –qualified international volunteer doctors provide primary health care services in rural communities alongside local nurses from Rural Health Centres (RHCs);
2. Teaching – qualified doctors facilitate health education in rural communities in conjunction with local health authorities to allow people to take control over their own health outcomes;
3. Training – delivery of a specially developed and locally customised training programme for Community Health Workers, with the goal of supporting them to be an effective first point of contact for their communities' health needs fully embedded within the support structure of nurses from local RHCs.
These three activities are integrated and will be delivered in parallel. Community Health Workers will shadow qualified doctors during patient consultations and will be trained to deliver community health messages. Underpinning the model is the principle of supporting and strengthening existing rural health systems and the staff at Rural and District level, building effectiveness and resilience. This requires that we support local workers, including nurses and Community Health Workers. It's all summed up in our 'theory of change' (which you can see in the chart below)
The ultimate aim of Mashale Kabotu is that people living in rural communities in southern Zambia wil lead happier, healthier lives.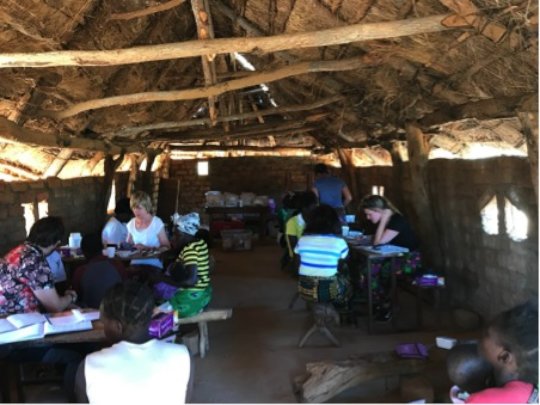 Attachments: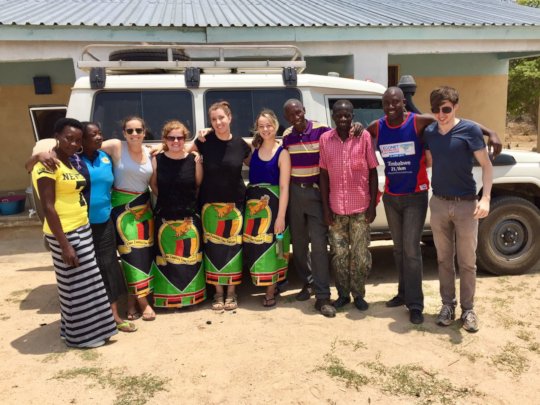 At On Call Africa we really value our volunteers.
Our work is made possible by the amazing people who volunteer with On Call Africa combined with the generosity of wonderful donors who enable them to be resourced to do their job. Every year around 30 volunteers from Zambia and further afield offer their time and skills to help improve access to healthcare in some remote rural villages.
Community health workers from each village consistently offer health advice to local people. They've been trained in how to spot signs of serious illness, so they can help people to seek early intervention and treatment. They also assist patients with basic wound management and treating monor ailments. And perhaps most importantly, they pass on important health messages to women and children about staying healthy though good hygiene.
To enable this vital work to continued and strengthen On Call Africa is now recruiting ten more community health volunteers whom we will be training over the next 18 months. The training will be delivered through five residential training weeks in Livingstone. In between these training weeks the community volunteers are given further personalised training and mentoring within their villages. This is delivered by the volunteer doctors, who form part of On Call Africa's team, working alongside nurses from local rural health centres and colleagues from Livingstone Hospital.
International volunteer doctors form a key element of our work to strengthen local health provision. They are able to provide medical expertise, consultation, treatment and prescription to assist the district health authorities in reaching villages in their catchments with their entitlement to monthly outreach clinics. They report into the district health authorities so that our work is embedded within the existing local systems. We're delighted that we have a full team of volunteer doctors signed up through to next August.
Over the last 40 months 100 volunteers from Zambia and abroad have volunteered with On Call Africa. It's almost impossible to quantify the value of what they've brought. Suffice to say that if we had to pay for their services our budget would need to be 10 times greater than it is!
Which means that every donation you've given has its impact magnified by 10 times.
That's the value of volunteers.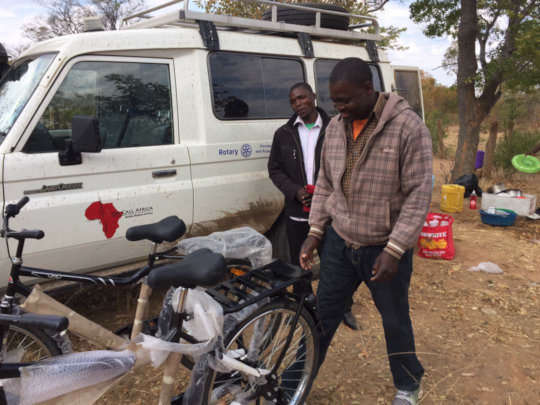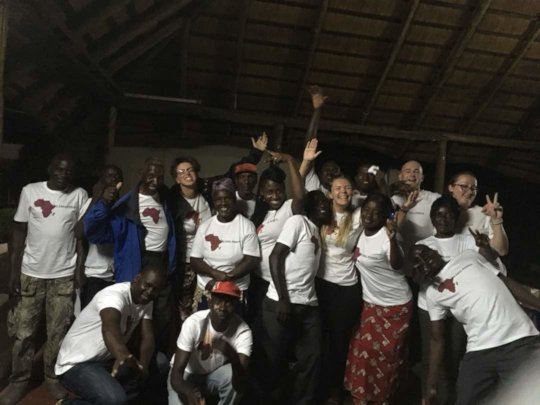 During April Community Health Workers from around Zimba and Kazungula District gathered in Livingstone for a residential training week. The aim was to refresh their understanding of various areas of health. 'Spotting the sick person' was one of the key themes, needed to support the CHWs in their key role of identifying early stages of serious illness so that patients can be referred through the rural health centres to the appropriate healthcare staff.
The training was delivered by doctors from On Call Africa working alongside specialists from partner agencies and representatives from statutory health services.
The CHWs benefitted from sessions on eye complaints led by ophthalmologists from Vision Aid. They also had teaching about back pain and ergonomics from a physiotherapist from Livingstone General Hospital. Back pain is one of the issues we frequently encounter from the women in the communities. So the physiotherapists are also now occasionally accompanying the doctors when they go to the villages to run mobile clinics.
One of the issues about which we are continuing to raise awareness is gender-based violence. Members of the GBV team from Livingstone Hospital presented a further session on this, having introduced the issue to the CHWs last year. Our aim is that the CHWs will be equipped to signpost women to the support available in their districts. Other sessions were delivered by the Mental Health team.
Alongside the formal sessions the residential training gave the CHWS a chance to met up and share with CHWs from other villages, gain support and guidance from doctors, and enjoy some good company and food!
WARNING: Javascript is currently disabled or is not available in your browser. GlobalGiving makes extensive use of Javascript and will not function properly with Javascript disabled.
Please enable Javascript
and refresh this page.