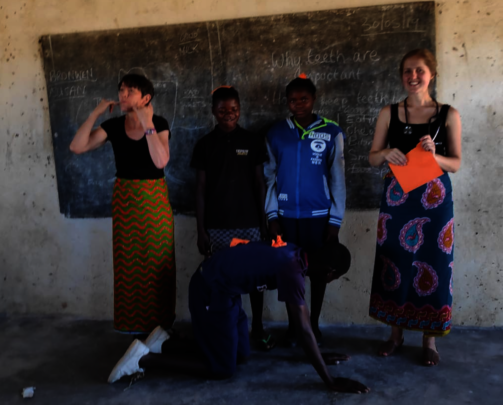 Over the last three months over 1000 people have participated in health education classes run by On Call Africa.
We've been joined on our team by an experienced practice nurse who identified some key topics for learning over the last term. Our programme has been based on discussions with local nurses, community health workers and headteachers from village schools. Oral hygiene, clean water and good nutrition have been the three main themes.
Health education is offered to two groups. Firstly, schoolchildren aged 7 to 17 have had specially developed lessons to help them learn about. Secondly, people waiting in the queues for our clinics have been able to access teaching about these same themes. By reinforcing the messages across the community we hope that a whole family approach to hygiene and nutrition will be embedded in home life.
Feedback from participants has revealed some insight into what the participants have learnt. Following teaching about cleaning teeth participants said: "This is really useful – I did not know that you should brush up and down", and "We did not know about sugary drinks being bad for the teeth." Encouragingly many were saying:"We will start to brush our babies' and children's teeth."
Health education sessions on water led one young man to reflect: "I thought cola drinks are good but it contains sugar and acid which is bad for teeth." From across the sessions we heard people feeding back that: "We have learnt what happens to water in the body," and "I will try drinking more water for my headache." There was clear leaning about the wider benefits of proper hydration with several people reporting: "We have learnt about drinking more water for breastfeeding and for constipation," as well as the observation that "Alcohol is bad for causing dehydration."
Evaluation of the health education programme from over the past three months is feeding into planning and preparation for health education next term. Continuity and progression in understanding should follow from continuing developments in liaison between health workers and teachers as well as our volunteer team.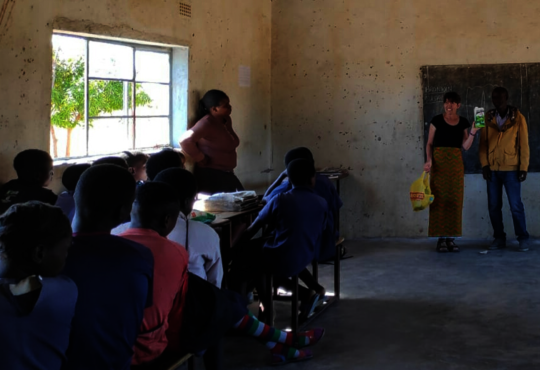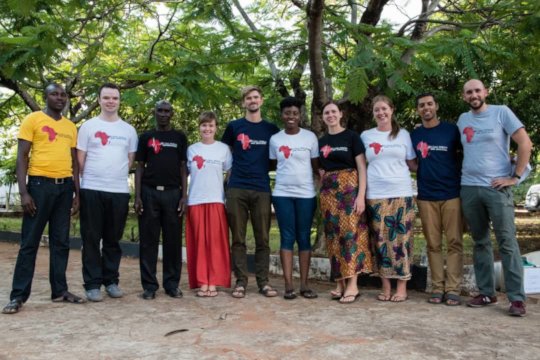 Improving access to healthcare involves the whole community and it includes a variety of activities. So over the last three months we've continued to offer teaching about health issues, training of volunteers and practical treatments at mobile clinics.
Teaching this year has focused on practical first aid skills. Our team have run lessons about cuts, sprains, burns and factures which have all been experienced by children in the villages recently. We've also taken time for practical demonstrations of emergency first aid, including learning about when and how to use the recovery position.
Training has continued with community health workers from the villages. We recently gathered 23 CHWs in Livingstone for training. To help build links between the volunteers and the local health services representatives from Zimba and Kazungula District Health Offices welcomed the trainees. And nurses from three rural health centres were also present to support the participants. The new CHWs participated in sessions on malaria, nutrition and musculo-skeletal complaints led by our team of volunteer doctors.
Treating patients has continued to be an important aspect of our work. So during training existing CHWS we were pleased to welcome staff from four specialist departments at Livingstone Hospital who presented sessions on dental hygiene, eye disease, and physiotherapy. All those attending participated in training about child protection and gender based violence. Alongside the work of our volunteers in teaching and training some of the team have continued to work alongside staff from the rural health services to bring clinical services to some remote communities.
Thank you to all our volunteers and supporters for enabling this valuable work to happen.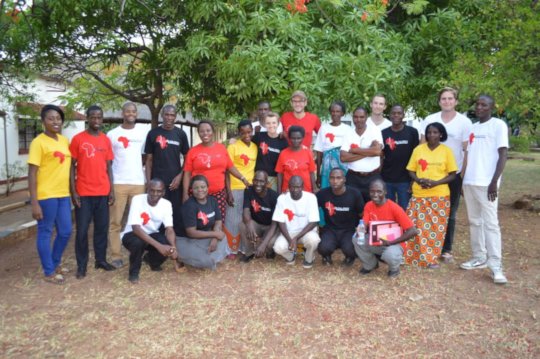 Training New Volunteers
Over the past three months we have begun to train 15 brand new Community Health Workers. Nurses from the villages around the three Rural Health Centres had been involved in identifying suitable volunteers.
Their first residential training week was held at the start of November in Livingstone with 15 participants travelling from outlying villages to participate in the training. On Call Africa's volunteer doctors led the training, alongside the nurses from the local rural health centres.
Training Curriculum
The training workshops comprised full day sessions on three areas of clinical concern
Serious illness
Respiratory disease
Gastrointestinal disease
The resources and methods used during each day have been previously trailed and tested in our context. Manuals and training materials were printed for the individual participants. The CHW training sessions used a variety of approaches: including group lectures, discussion groups, visual aids and videos.
Initial assessment of progress was made through face-to-face techniques including workplace based assessment and multi-choice tests. This first training week provided the opportunity to collect some baseline data on CHW knowledge and rate of progress in acquiring knowledge and skills.
Next Steps
During the next three months we will assess how many of those commencing training should continue through to the second residential training week. The new CHWS will be supported in assisting patients in their communities, with the support of the nurses from the RHCs and On Call Africa's team of volunteers and gradually given increased responsibilities. Their second residential training week is booked for the end of March 2019: Sessions will comprise: musculoskeletal problems; malaria; and nutrition. This will be followed by further residential training weeks in June 2019 and October 2019.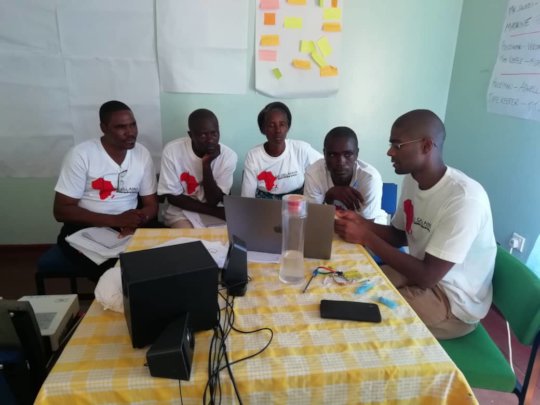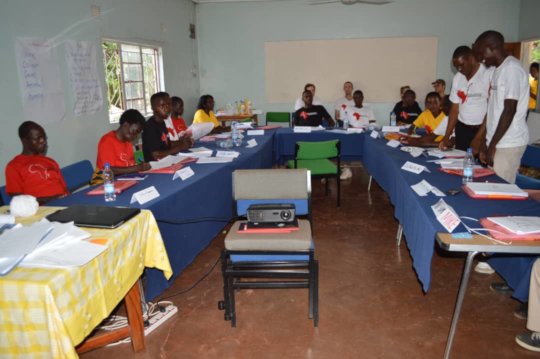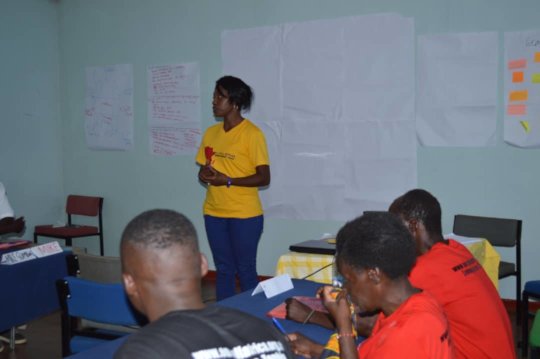 WARNING: Javascript is currently disabled or is not available in your browser. GlobalGiving makes extensive use of Javascript and will not function properly with Javascript disabled.
Please enable Javascript
and refresh this page.