The COVID-19 pandemic has heaped misery on Mexico, with more than 70,000 deaths, a tally surpassed only by the USA, Brazil, and India. The country has pursued a strategy of not testing widely or contact tracing, but instead monitoring hospital capacity to inform the relaxation of restrictions. Approximately 98,000 Mexican health-care workers were infected between Feb 28 and Aug 23, according to the Pan American Health Organization. On Sept 2, a survey found that nearly half of Mexican health workers were not provided PPE at work. A report from Amnesty International said that more Mexican health-care workers had died of COVID-19 (1320) than in any other country.
Unfortunately, our programs have not been immune to this. Our lead doctor, Lily Garcia was infected with COVID back in July. She is fine now and back at work caring for and treating children with cancer.
The needs right now are staggering in Mexico in the midst of COVID-19. With your support, we have been securing PPEs for pediatric staff at our hospitals.
In July, one of our board members faciliated a donation from Memorial Sloan Kettering Hospital for 100 face shields (50 for Veracruz and 50 for Oaxaca) and 25 caps with the faceshield, which are very useful for the children without hair. The cost is only around $10 per cap and we still desperately need more.
In June, we launched a new virtual platform for training nurses in Mexico. Initial sessions were attended by 40-50 nurses – and the last one was attended by over 200 nurses from several different hospitals! Your donations will help train many more nurses about diagnosis and treatment of childhood cancer while also helping to protect them from COVID-19 with proper PPE equipment.
We continue with the nurse program training and have the 4th conference next week.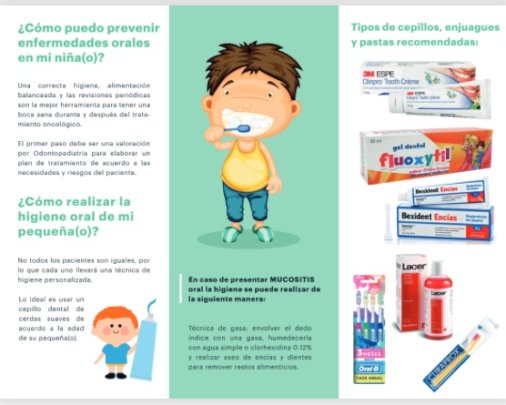 During the pandemic, World Child Cancer has continued the essential antibiotic and antifungal program in Oaxaca and Pachuca. We donated amphothericine B antifungal medication to the hospitals that is exclusively use for high risk fungal infections. We continued to support the craft project in Oaxaca for the parents support group to help them make additional income to assist with hospital and treatment expesnes. We assisted with the distribution of educational materials aimed at improving dental care and nutrition for children with cancer (see the flyers). Patient case reviews continued with 20 different doctors around the country. We are also excited to announce that we completed the first online conference for nurses, with over 34 nurses attending! Thank you so much for your support!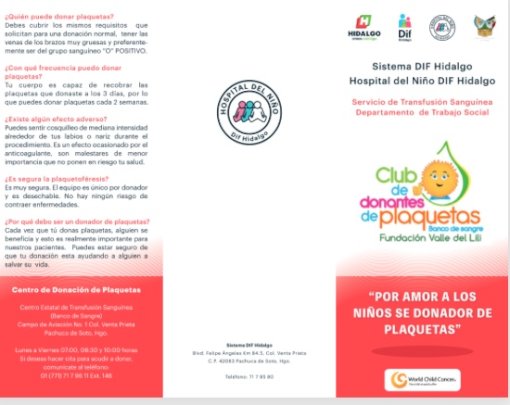 Our largest endeavor this year was funding and placing a large medical container
in collaboration with ProjectCure. This container had medical equipment that is
crucial to the care of children with cáncer and was valued at near one million
dollars.
This process took months to achieve and requiered the expertise of many people.
The communities from Xalapa and Rio Blanco assisted with unloading the
container and placing the equipment in the hospitals. T
he container of medial equipment arrived to Hospital Regional Rio Blanco and Hospital General Xalapa in Veracruz.
In 2019 we developed our first patient family education video in Mexico, which was
translated into 9 local languages. The response to the initial videos was very positive and
therefore we aim to produce three more videos focused on different areas of home care for
children with cancer and translate them into eight indigenous languages. The videos will also be in Spanish so they can be used for all patient populations as the aim is to increase parent understanding of their child's cancer, complications of chemotherapy and the importance of chemotherapy compliance.
We have continued the antibiotic and antifungal program in Oaxaca and Pachuca,
we donated aproximatly 60 amphothericine B a medication that is exclusively use
for high risk fungal infections. We supported the craft Project in Oaxaca for parents
support group. We assisted with distribution educational material aimed that
improving dental care and nutrition for children with cancer
Patients cases revision was continue with 20 different doctors around the country

Dr. Garcia atended the International Society for Pediatric Oncology in Lyon France.
During this meeting she was nominated to represent Latin American in the Young
Investigator´s Committee, a committee that is dedicated to identifying the many
medical and social needs of pediatric cancer as well as research projects that can
improve outcomes for pediatric cancer patients in many parts of the world
Links:
WARNING: Javascript is currently disabled or is not available in your browser. GlobalGiving makes extensive use of Javascript and will not function properly with Javascript disabled.
Please enable Javascript
and refresh this page.