Hip hip hooray - students in Zambia are back to school!
After a delayed start due to COVID-19 restrictions, schools re-opened in February for the 2021 school year.
The three new classrooms that you made possible have been full of grade 3, 6 and 7 students, and have improved the average teacher to student ratio at the school from 1:60 to 1:45! This will improve even more in the next few months - the District Education Board Secretary has committed to providing the school with more teachers by the end of this first term. More desks to come too!
Along with the three classrooms, the two attached office spaces are being used for students to sit and work during the gaps in their class schedule and for meetings with the principal and teachers.
The students are very excited about the new classrooms and they all want to be in them!
We will be checking in every semester to see how the classrooms have improved attendance rates, marks, and the overall education experience for both the students and the teachers.
You have made an impact on many - thank you! Better education means a greater chance of stopping the cycle of poverty. These new classrooms will allow children to learn in an environment that enables them to grow, thrive, and have access to more opportunities.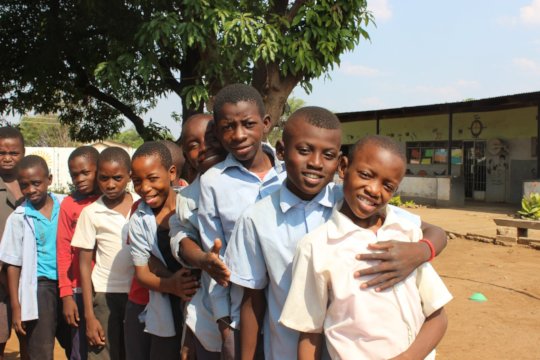 Thank you for believing in the power of education and for supporting the African Impact Foundation's Sponsor a Child program in Livingstone, Zambia!
Your generosity has ensured that children have the opportunity to go to school, to learn, to have a brighter future. Justina, a Sponsor a Child graduate, says - "The best thing about going to school is you gain knowledge, and education is very important because it helps us realize ourselves and helps us bring out the potential in our lives."
Although 2020 was a challenging year, it ended on a very good note for the community of Livingstone - 80 more children received sponsorship and 3 new classrooms were built at the Libuyu Community School.
None of this would be possible without you - thank you.
Due to COVID-19 regulations there was a delay in the opening of schools after the holidays in January, however the year is now underway! All of the sponsored children are happy and busy learning, and the three new classrooms are full of students.
Last year's exams results are soon to be announced so stay tuned for updates!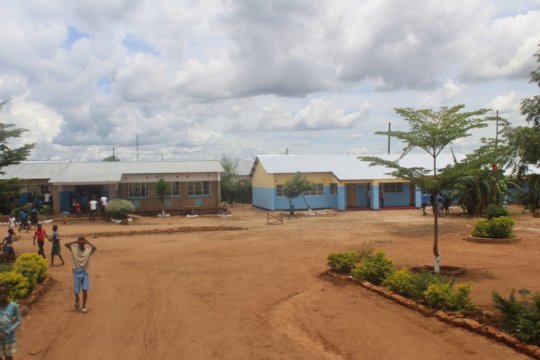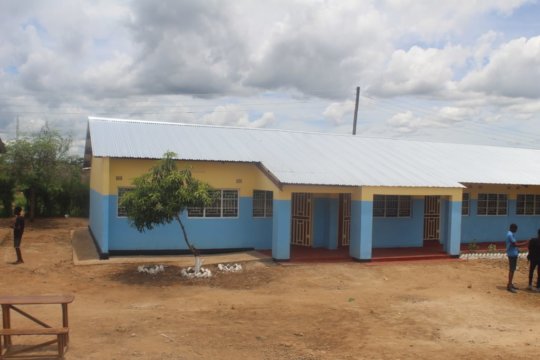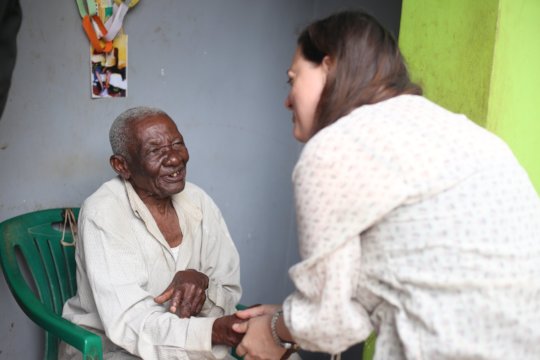 Happy New Year from the African Impact Foundation Team! Thank you for being in our circle of change during such a challenging year and we can't wait to continue making impact alongside you in 2021!
Although not all of our activities in Moshi have restarted due to COVID-19 we are thrilled that the physiotherapy program at the Langoni Old People's Home is back in action! And so are the Wazee!
After months of no visitors allowed, our physiotherapist, Shedrack, is now able to continue working with the Wazee on their individual exercise plans! Without Shedrack there for so long they were in desperate need of some movement, but boy are they moving now!
Along with regular visits from Shedrack, AIF also supports the home's nutrition program by supplying their weekly fruit for a healthy diet.
To help with this further, we will be hiring a nutritionist to do a training session with the cooking staff at the home on what foods are good for the Wazee to eat based on their various health issues - such as high blood pressure and diabetes. This will make such a difference to their diet and wellbeing!
We hope you are also staying as healthy, happy, and active as you can during this time! Any New Year's resolutions?
Thank you so much for supporting our Moshi projects!
Kind regards,
Sarah Nielsen
Impact Manager
African Impact Foundation
WARNING: Javascript is currently disabled or is not available in your browser. GlobalGiving makes extensive use of Javascript and will not function properly with Javascript disabled.
Please enable Javascript
and refresh this page.