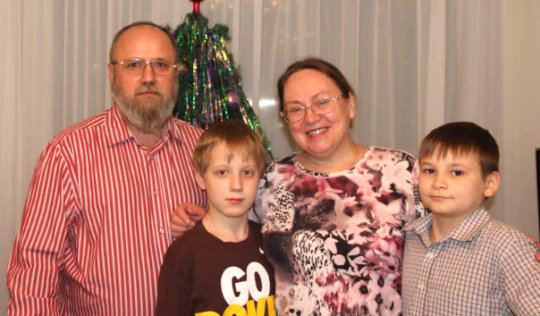 We're happy to share with you our news. Change One Life Charity Foundation for 3 years has made a database of almost 24 thousand of video profiles of orphan children. And more than 7 thousand of these kids are already in families. So almost every third child get the chance to become daughter or son. It's really greate result for us, because after the first year of the program just only every 10th kid could find a family.
So we've prepared the report about what happened in our Foundation for last 3 years: about our programs and achivements, events and supporters, parents and children who found each other.
As we see the situation with Russian orphan children, many of them are grown up, or have health problems, or have brothers and sisters and have to be settled in one family altogether. But many of future parents seek for small healthy children without siblings and not always can find such children. And to be honest, there are not so many people wishing to adopt or to become a foster parent at all. The society is not ready to see normal kids in orphans, there are many myths about them.
So our Foundation run different programs, which can help overcome these obstacles:
Twin Souls - project lets to see that orphans are just like us. Everybody can load his photo and to see the kids very alike.
We inform what children diagnoses mean, and what parents can do for children.
We give the opportunity for parents to receive the free avia tickets to distant regions - to pick up the kid from the ophanage.
It's important for us to support families after they've took children home.
We organise the psychological consultations for adopters and foster parents.
Another new program - to provide the free online education for adopted children or children in foster families. It's not a secret that many kids living in orphanages do not have enough motivation to learn at school well. And when they come to a family the learning problems become obviouse.
These projects are to change the lives of children of "unpopular categories" (if it's possible to say so).
And we're so happy to know about families and kids who found each other with our support.
So that was the story of Velichko family. They've seen the video profile of teenager Alexey. When parents came to take him home, they've got acquainted with Danil. And it was impossible for them to leave him in orphanage. That's how Jury and Lilia received another two sons.
That happy story, and many others, could not happen without support of donors, without the donations for video profiles creation.
On the 16th of March your support can make even greater imact. Your donation can change more lives of orphan children on Bonus Day. Make a donation starting from 16:00 MSK (or 9:00 EDT) and our project wouldreceive bonuses. More information about Bonus Day.
Let's help other orphan children and parents meet each other!
Links:
Attachments: