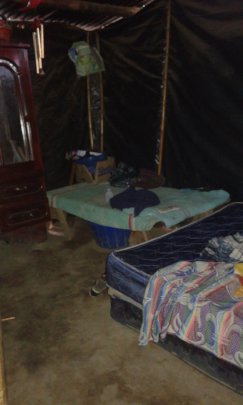 Hello Friends,
Pisos=floors.
By the end of October Guatemala Housing Alliance had built 39 whole homes and we have laid an additional 129 floors for people whose homes were stable, but whose floors were unsanitary, uncleanable dirt. I wish you could witness the change it creates in a home to have a good floor. Where space is available we extend the floors to create an outside corridor where kids can play and people can sit and visit or work in the open air.
We thank you for your support. The average floor costs about $150. The families we lay floors for save to be able to contribute 25% of the cost if at all possible, and work alongside our mason, Jorge Ratzam. The family chooses the color of their floor, the most popular color by far being red with green a distant second. Even being allowed a choice like this is always unexpected: most often these are people who have had few options.
Onward. Mil gracias. Our beneficiaries often gift us what they can: blessings. And we pass these on to you, our supporters.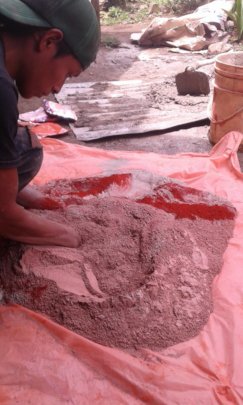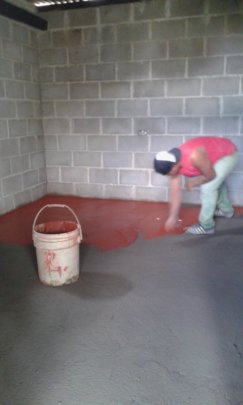 Links: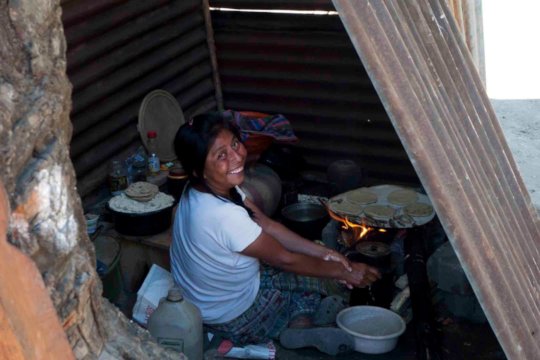 Beginning in 2013, Guatemala Housing Alliance began offering cement floors to families who live in dirt floored homes that are otherwise stable and safe. This improvement, so basic to the welfare of the family, costs little. The family is responsible for 1/4 of the price and works along with our masons.
Dirt floors harbor parasites, and replacing them with cement results in 13% less diarrhea and a 20% reduction in occurrence of anemia, – according to UC Berkeley's Center of Evaluation for Global Action. Consequently, the better nourished toddlers score 30% higher on language and communication skills and have a 9% improvement on vocabulary skills..
This provides a great volunteer opportunity for travelers who want to make a difference and have relationship with a family but have only a couple of days to spare. If you'd like to work with us longer, consider helping build a traditional bajareque, wattle and daub, house. We're currently working on our 37th. It is a working vacation we can fit to your individual needs. No prior experience needed.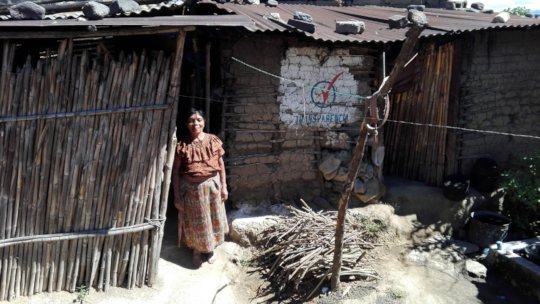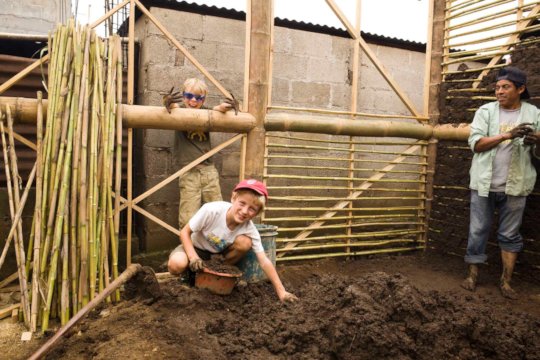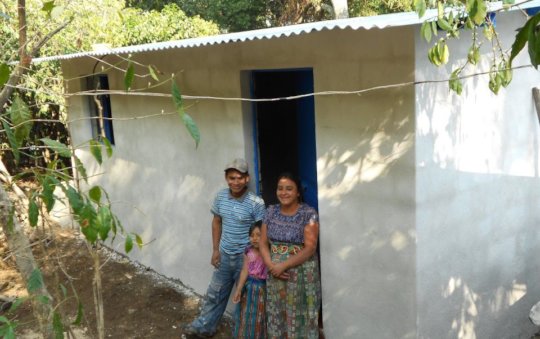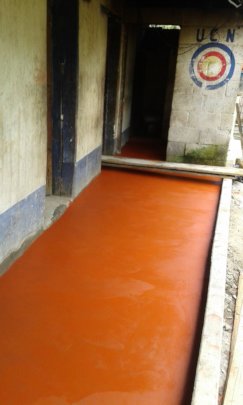 Some years ago a family asked if we could extend our beautiful cement floors to include an exterior porch. Since then we have, stretching the family's clean and more hygenic floor space into the open air. A lot of socializing goes on on these porches: neighbors coming together, children playing on a clean surface.
Your donation can Be the Change in the life of a family in San Pablo La Laguna. Though their walls may be sound, hundreds of families live with dirt floors that are impossible to keep sanitary, handsome and mud-free. A donation of as little as $100 will finance one floor and will alter the welfare of a family.
And consider coming to build with us. A floor takes just a day or two of labor.
An entire house costs about $3000 to build. Consider rounding up some friends, doing a fundraiser to cover that cost, then coming down to raise the wall, smooth the floor.
We welcome you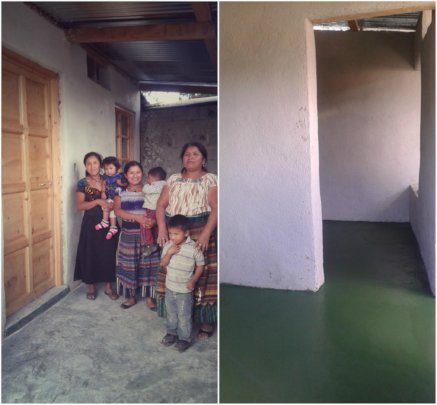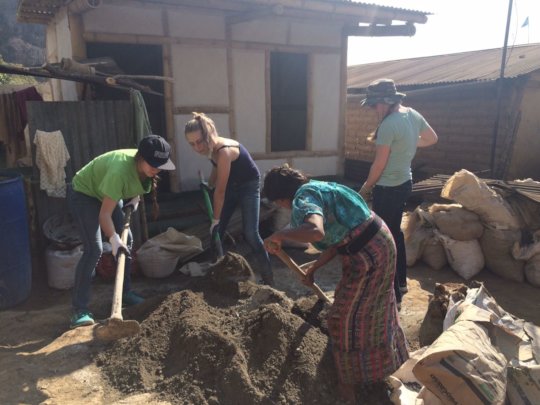 WARNING: Javascript is currently disabled or is not available in your browser. GlobalGiving makes extensive use of Javascript and will not function properly with Javascript disabled.
Please enable Javascript
and refresh this page.