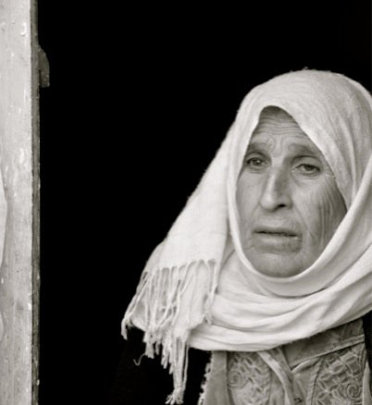 As the continuing global pandemic impacts all throughout the world at all levels of society, the greatest impact by far remains for those who are most deprived of essential day to day living resources, such as medical care, housing, adequate food, and the ability to follow even the most basic personal protective measures like physical distancing, wearing masks, having access to sanitary conditions, In addition a large portion of refugees, the majority of who are children and women, suffer from poor over all health and serious preexisting medical conditions that lower their immune system and ability to recover from COVID-19 when it is contracted.
This latest health crisis has only added to the burden of a community already devastated by trauma and loss due to war and violence, and is further compounded by the isolation created by severe restrictions on physical contact and travel.
Over the last months we have used the limited amount of funds that have been generously contributed to this humanitarian cause so far to purchase the required computer equipment and internet service that allow us to virtually reach into these settings where large numbers of refugees in Jordan are already forced to live in dense quarters.
An example is an apartment building in Amman housing 40 families of Syrian refugee widows and their children that we have been providing psychosocial services to for several years. With the advent of COVID-19 we have moved to increase medical care services focused on the pandemic threat, and through the availability of this technology are able to provide these services virtually to overcome the cautions and restrictions on physical travel and contact that prevent other on-site health care services from being available.
Our hope is to gain the technical capacity to set up more virtual stations at additional sites in Jordan and in this way continue and expand our life-saving tele-health services to vulnerable refugees who are at highest risk of contracting and dying from COVID-19, and spreading it to others in the refugee and general population. This is accomplished through specialized health screening and assessment, treatment instruction, monitoring, health education, self help skills training, and guidance by medical and mental health professionals. We are identifying adults at this site who can also take on leadership roles in assisting and coordinating with our team to further support empowering refugees with self help skills they can use with themselves and others in their living space.
Services like ours are often the only health care and support refugees receive, and as such are vital to maintain to help prevent further spread and death due to the pandemic. Our team members and trainees, made up of international and local medical and mental health professionals, are devoted volunteers who contribute their time, energy, and skills, often at their own expense, to ensure these critical needs are met. The beneficial impact of these healing services is clear in the lives of these victims of war and violence, and now their added high risk of contracting and dying from COVID-19.
What makes it possible for us to keep providing these life-saving services to so many of the most vulnerable is your continued financial support. As we continue our efforts to generate the necessary funds for securing the concrete tools required for this humanitarian aid program to be successful, your greatly appreciated donations are an essential part of the entire effort to accomplish the task of making healing, recovery, and safety possible for many.
HOW YOU CAN HELP MAINTAIN OUR LIFE-SAVING ASSISTANCE:
• Continue supporting our work with your generous contributions. Every donation amount results in our reaching more children and families to assist in preventing or recovering from COVID-19.
• Share our story with family, friends, and colleagues to encourage their support by raising awareness of both the need and the concrete good being done.
• Link our appeal site to your social media sites and ask others to do the same.
• Learn if your employment offers matching donations for humanitarian causes to multiply our contributions.
Feel free to contact Steve Olweean or Myron Eshowsky with any questions or to share your feedback: SOlweean@aol.com.
Links:
Links: