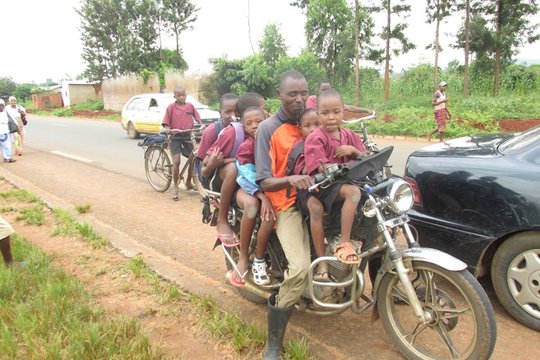 STUDENTS EXCITED TO LEARN HOW TO USE A COMPUTER
The Students of Iwacu Kazoza School are excited to use a computer for their first time. They are very grateful to each of those who continue to make their donations so that they can continue to have access to education. "There is no doubt that these computers will contribute to a good education that we are receiving from Iwacu Kazoza School", said the students.
More computers are still needed at Iwacu Kazoza School to help continue to provide a good education to the 450 students schooling at the above mentioned school.
I would like to take this opportunity to inform our donors and friends that the June 25th Matching donations day is a good opportunity and way to help fund the school Budget of Iwacu Kazoza School for the 2014-2015 school year, when every donation made to JRMD will be doubled from $10 up to $1,000.
This matching donations begins today, June 25, at 9:00 AM (Pacific Standard Time (PST) or at 12:00 PM (EDT). There are $200,000 available in matching funds from Microsoft. Matching is applied at 100% for every donation from $10 up to $1,000 per donor per project, until matching funds run out. Please, make your donation through the following link, within the first 15 minutes, thus between 9:00-9:15 AM (PST) or 12:00 -12:15 PM (EDT), as matching funds are limited and can run out before a scheduled time:
http://www.globalgiving.org/projects/providing-education-to-450-Children-in-ruhagarika/
Funds raised will be used to continue provide education to 450 students, schooling at Iwacu Kazoza School for the school year 2014-2015. Because of donors like you, these underprivileged children can continue to access education, so important to their future and the future of our community.
I encourage our donors and friends to donate within the first 15 minutes, as above indicated .
Once again, thank you for your commitment and faithfulness to continue to help financially the 450 underprivileged kids have access to education.
Prosper Ndabishuriye
General Coordinator and Founder /JRMD/YRWD