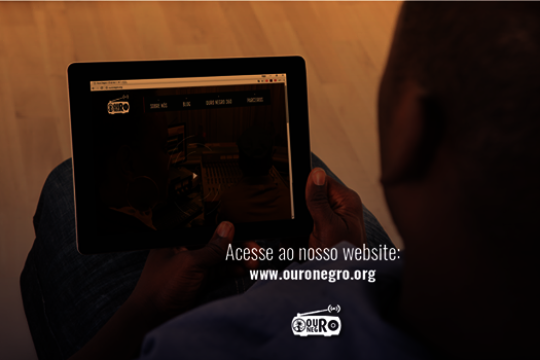 Because Ouro Negro is a Portuguese-language program, not many of our Global Giving donors have the opportunity to hear the stories or participate in our popular Facebook page that engages thousands of Mozambicans each month. So for our final report of 2017, the PCI Media Impact team wanted to share some insights into how teenage listeners in Mozambique are responding to the drama and contributing to the program's goals of improving maternal, newborn and child health.
Our stories encompass a range of health themes into the riveting drama broadcasts available on radio and online—from emphasizing post-natal doctor's appointments and nutrition to preventing malaria. A high priority for ensuring better outcomes for girls and for babies, infants and toddlers is to encourage teens to avoid STDs, delay pregnancy and marriage, pursue education, economic stability and other dreams and, ultimately, become parents when they are better prepared to be responsible for their own health and that of their children. To do this, they need to overcome great odds, given that 48% of girls marry before age 18 and only 11% of girls enroll in secondary school.
Voices of our Teenage Audience
"Being from the North myself, I think I really like that girl who did not want to marry a man. Lura says she does not want to get married and give up her dreams, and for me, marriage is giving up my dreams, which is studying medicine. Fortunately, my mother says you can't trust that after marrying he's going to give you everything. She tells me to have a job and then get married. And I like medicine better. My mother has no job."-- girl from Nampula, age 18
"I don't have a boyfriend because I want to pursue my education and get a chance to live my dreams" -- girl from Maxaquene, age 17
"I use condoms because of two reasons: because of pregnancy and sexually transmitted diseases." -- girl from Maxaquene, age 17
"I used to not like it (condom) before, but I started to use it. I always heard it's good, but I despised it. But in the radio soap opera, condoms avoid pregnancy and illness, and I started to use it and implement it."-- girl from Nampula, age 16
These quotes were taken from recent interviews conducted with youth in Mozambique and reflect how listeners are taking inspiration from the characters and scenarios of Ouro Negro to consider their own opportunities and choices. Our program is driven by Entertainment-Education methodology—bringing together entertaining content and evidence-based messaging developed with technical experts, role modeling characters as they make realistic decisions that may challenge socially accepted norms, and inspiring discussion and debate with family, friends and others in the community to inspire positive changes in knowledge, attitudes and behavior.
Thank you as always for your continuing support. Feliz Ano Novo!