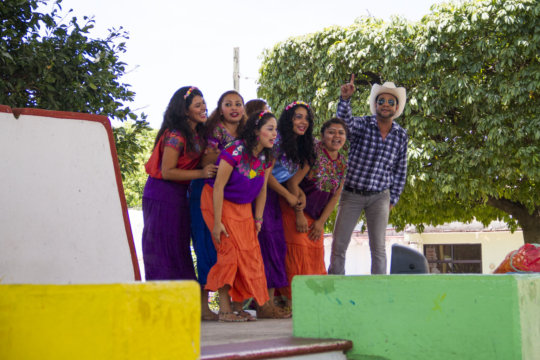 The Sierra Madre mountains of Chiapas are surrounded by members of rural communities whose lives are inseparably linked to the endangered forest. These communities are rarely empowered to be the principal agents of change in efforts to save the Cloud Forest.
Guardians of the Mist, the live action play at the Chiapas Zoo, laid the foundation for an initiative that would give these communities a voice. With the support of PCI Media Impact and FONCET, two villages in the Sierra Madre mountains were trained to launch their own environment-based theater productions. These plays were inspired by Guardians of the Mist and the radio drama that preceded it, but each took on its own unique flavor.
Community members from the villages of Jaltenango and Mapastepec participated in workshops that trained them in participatory theater and helped them adapt a story to local audiences. In both cases, their plays focused on the crucial issues of biodiversity conservation, climate change adaptation and natural resource management. The groups' awareness of local issues allowed them to integrate other sensitive and pressing problems into their scripts, such as machismo, immigration and domestic violence.
During the workshops, 30 participants were trained in basic skills such as performing, costume design and scriptwriting. Each group wrote, produced and acted in theater plays that were launched in June of 2015.
Theater bears the power to break down complex issues and capture the hearts and minds of its audience. These community theater performances took the medium a step further: the actors played out the life of the forest on set, compelling them to take action on the ground after the curtain had fallen. In this way, the play itself was a pretext for members of the community to engage one another in concrete action around crucial environmental issues.
Actors and spectators alike were enchanted with the power of creativity to shake them and their peers into action.
"The theater play allowed us to identify the problems that exist in the communities, and to find solutions," said Dulce, a female student and participant.
With your support, we can continue to work with local communities to create innovative awareness campaigns.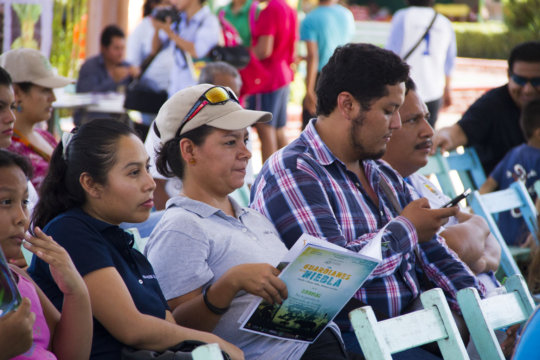 Links: