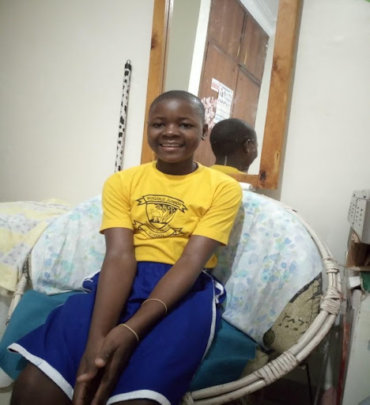 Mary is 12 years old. She is the sixth born in a family of nine children and lost her father at the age of 8 years old. Her mother does not have a stable source of income to take care of her, along with her eight siblings. Mary's older siblings left to find survival on their own, and Mary stayed to work and provide for her remaining family while her mother also worked on farms to be able to feed her family. At the time, they lived in two small huts and had no close neighbors.
Mary joined the HALO family in 2018 and lives in the HALO Lungujja Home. Mary loves to play indoor games like chess, 'mweso' a local game and enjoys animated movies. She is a very hard working girl, responsible and good at executing tasks given to her, a good mobilizer, a great cook and has greatly improved in her spoken English and expression of herself. She talks so fast and is a comic story teller and many of her fellow girls in the home enjoy her company. Mary is in primary 4 this year at school, and her dream is to become a doctor. She wants to one day be able to change the living standard of her family as she believes she will always be the pillar of her family. Thank you for serving as the foundation of a family and providing education to children who need it most.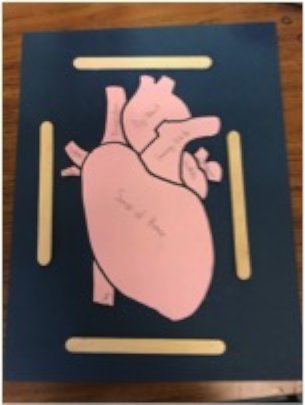 Here at the HALO Learning Center, we believe that art and connection are powerful tools in healing childhood trauma. We like to begin each workshop discussing the importance of a specific topic or life skill, such as integrity, compassion and perseverance.
In February of this year, HALO was hosting a group of students from a local alternative high school program and what better time to talk about self-love, then on Valentines Day?
We started out by asking the group, "What forms of love do you have in your life right now?" The teens shared answers such as, my girlfriend or boyfriend, my baby, my dog, my niece. We discussed the importance of those forms of love, and to really love, we have to first learn how to love ourselves. Sometimes we can be our own worst critic, and that it often times feels easier to put others before ourselves. Their response, "Ohhhh, I didnt even think about myself!"
The project was to create a Self-Love Puzzle, where each puzzle piece they drew within a heart was a piece of something about themselves that they love. It took a lot of self-reflection and conversation, but what they created ended up beautiful and uniquely theirs.
Thank you for supporting HALO and showing our youth that love truly does heal.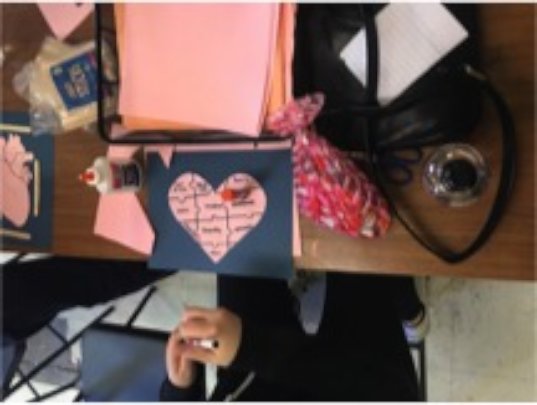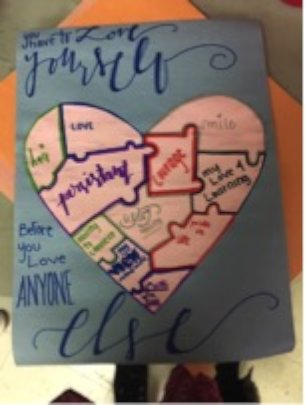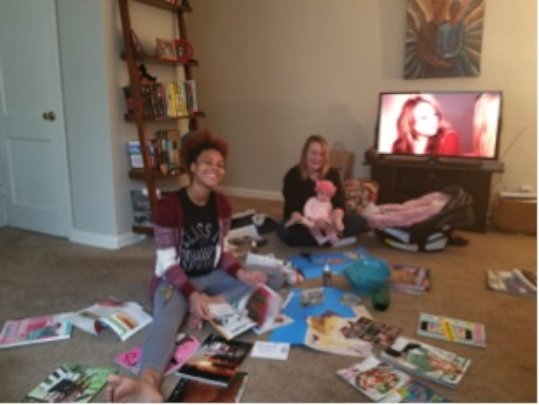 At the HALO Home, our youth work daily on goals to help them move toward living independently in a safe environment. Their goals are structured around focus areas such as education, employment, health and well-being, parenting, relationships and more.
To set these goals, and to stay motivated, our youth start with establishing their vision for their life, free of the trauma they have experienced. The moment they can picture themselves with a better life and know that they deserve that life, is so magical.
By providing a welcoming and safe space, some simple art materials like magazines, poster boards, makers and glue, and some good company, their visions for their lives starts to become a little more clear. Making a vision board for their goals and progress through the HALO Home program is a great way to get to know our youth, and help them progress toward their dreams. Their completed boards hang in their rooms as a reminder each morning of what they are working toward.
Thank you for helping to support their vision and serving as the foundation of a family for children without one.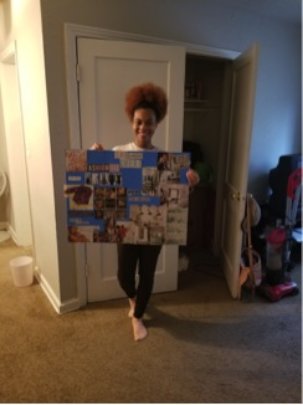 WARNING: Javascript is currently disabled or is not available in your browser. GlobalGiving makes extensive use of Javascript and will not function properly with Javascript disabled.
Please enable Javascript
and refresh this page.