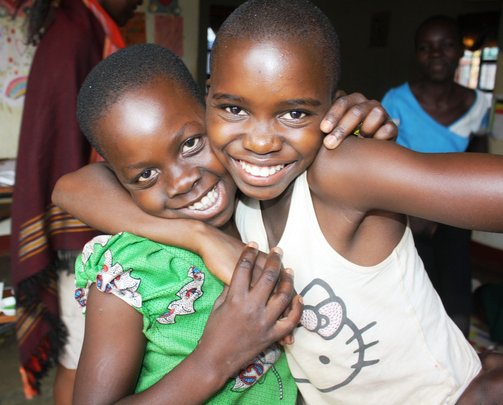 Hello from all the girls in the Gulu Home in Gulu, Uganda!
The Gulu girls are doing very well. A few of the girls were recently elected to a leadership position at school.
Mercy is a class captain and was recruited by the school to join the athletic team. At first, Mercy was really upset that the school wanted her to join the athletic team because it meant she was going to have to miss school for competitions. However, the home mentors explained it would be good for her to participate in extra-curricular activities. Eventually, Mercy came to understand and the next day she came home from school very happy and excited about the team. The mentors said she loves school so much she couldn't imagine missing if she didn't have to.
Cissy joined the debate club and is an active member. She was also part of creating a new club for health and hygiene. Cissy and other students take it upon themselves to make sure the school is clean and that the students know about good health practices. They were given some training by the school and even went to other schools to teach kids about health and hygiene.
Janet was elected Head Girl for the entire school. The mentors discovered last year that she could not fully read and write so she was sent to a private school that has smaller class sizes and the appropriate grade level for her abilities. Despite initially being upset about being sent back two levels in school, Janet is excelling academically and socially. She is very resilient, her character is strong, and she is showing strong leadership ability. We are so proud of her for persevering and being a leader at school and at the home.
Sarah was chosen to receive the HALO scholarship to attend a vocational training school. She will join St. Monica Girl's Tailoring Center and complete a course in catering.
HALO wouldn't be where we are today, in the position of helping 115 children in Uganda alone, without your support through the years. Thank you for supporting HALO and the Gulu Girls.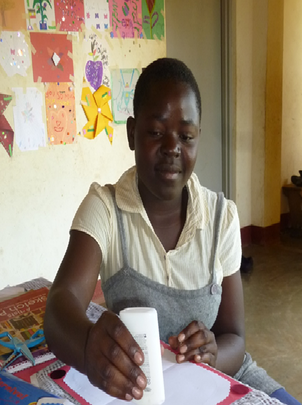 UPDATE FROM HALO
Hello from all the girls in Gulu, Uganda!
The new year is off to a great start for the Gulu Girls. Their school break continued through January. The girls in the lower levels of primary school will switch schools. Their new school is closer to the home and a higher ranked school.
The home is bringing in two new girls this year. One girl, Sandra, has already moved into the home and the other girl will join the home soon. Sandra is nine years old and was living in Gulu, but she is originally from a village outside of Gulu. Her family was dislocated during an LRA insurgency. Both her parents have multiple health issues and are unable to care for Sandra. Sandra was working in order to support herself and her family as well as going to school.
The Gulu mentors conducted home visits during the school break in order to assess each child's home life.
The girls are ready and excited for a new school year. We are all confident 2014 is going to be a great year. Thank you for continuing to support HALO and the Gulu Girls in 2014!
Links: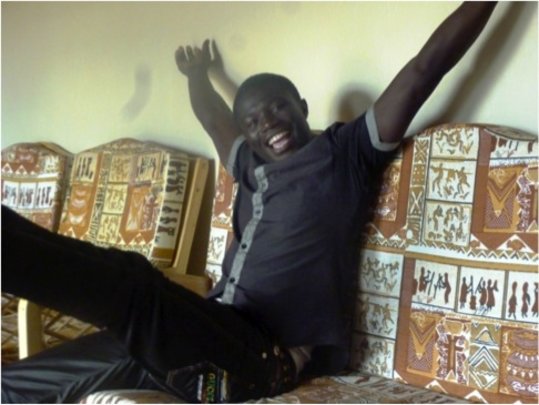 Hello from all the HALO boys at the Bukesa Home in Kampala, Uganda!
In October, two of the Bukesa boys made the big transition from life at the home to a life of independence. John and Mike moved out of Bukesa and into an apartment they share. They both received HALO scholarships and are currently enrolled in a six-month program studying hairdressing and business. They are happy and doing very well on their own.
We are also proud to announce that Mark received a basketball scholarship to attend the Lubiri Secondary School! This scholarship gives him the opportunity to play basketball for a school team and guarantees his tuition through advanced-level secondary schooling. Lubiri is one of the top secondary schools in Kampala. Mark is ecstatic about this opportunity, and we are so proud of him for pursuing his dreams. Our goal is to help Mark attend a university where he can continue playing basketball after he finishes at Lubiri.
Your support means a great deal to these boys and all of the children worldwide that benefit from HALO programs. Thank you for your continued support!
Links:
WARNING: Javascript is currently disabled or is not available in your browser. GlobalGiving makes extensive use of Javascript and will not function properly with Javascript disabled.
Please enable Javascript
and refresh this page.