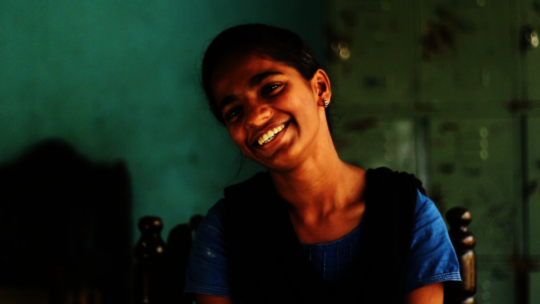 So many of the terrible tales happened to children.
As young as nine. Burdened with cramps, heavy flow and interacting with rude or unsympathetic people.
Menstruation is a completely natural part of life, but most girls are inducted into puberty with feelings of shame.
It's unbelievably upsetting to discover how poorly we treat young girls — kids, really — going through this biological phenomenon that is no fault of their own.
So we conducted a Gynac visit session at one of our Child Care Institute in Mumbai (CCI). Around 40 girls from the CCI got access to this check-up session from age group 12-16. Regular check-ups were done for younger girls and menstrual guidance was given to 18 girls who hit their puberty.
Many of them had just hit their puberty and were suffering through period cramps and they were so not used to the pain and PMS. Proper Menstrual hygiene guidance was provided to them by the Dr answering each of their queries pertaining to their first period or 10th period.
We feel Lack of knowledge and awareness of menstruation leads many girls, regardless of their socio-economic strata, feel like they are alone in their suffering.
The silence also leads to deeper stigma around this body function. What's worse, the health,
Schooling and dignity of girls is at stake – more girls drop out of school when they reach puberty.
This has far-reaching consequences on social development.
By doing such sessions we feel we can get an ease to their otherwise curious mind and also add tackle the Lack of knowledge issue too.