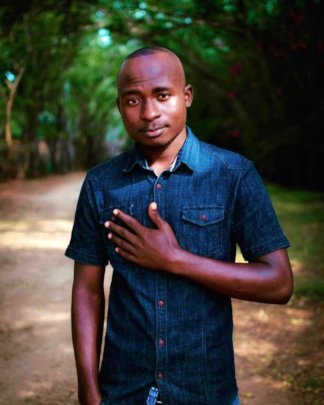 A GRATEFUL HEART
"I'm extremely overjoyed, blissed, enthusiastic and hysteric! The news I woke up to receive today are responsible for the emotions I'm in right now! I feel like jumping up to touch the clouds. My gratitudes! I have run out of ways to celebrate! It is a dream that has come true! . . . and I'm sure I'm the happiest person on earth today!"
Imagine being this happy - or making someone else feel like this!
These are the words written by a student named Symon when he learned that Kenya Keys had found a sponsor in America for him. Symon is from a large family of 12 children. Neither of his parents are employed and they struggle just to provide food for their family. Symon knew he needed an education to break out of the chains of poverty. He worked hard in school to get the grades that would earn him scholarships for school, but it just wasn't enough. He was desperate to find some way to complete a college education.
"One night when I was searching the web. . . desperate to get a solution for issues concerning my education and future . . . I bumped into the Kenya Keys website and learned a little about them. Desperate to know more, I spent time reading through the posts. That is where it all started. I knew I had finally found the people to save my future."
Symon did not live in the Kenya Keys service area, but his family's extreme poverty and his dedication to the pursuit of an education opened the doors for him to apply as an "outside student". After going through the Kenya Keys' Sponsorship Committee's strict vetting process in Taru Kenya, Symon waited to hear if a sponsor could be found - if there was someone in America or beyond who would believe in him and share his journey through college.
That is when the Kennedys from Oregon stepped in and changed Symon's life forever.
With the financial and emotional support of this couple living more than 9000 miles away, Symon was able to pursue his dream. He attended Kisii University in Nairobi with a fierce determination to succeed. His sponsors were with him all the way, sending letters of encouragement and exchanging photos with him and watching him as he grew into a confident capable man. With unrestrained pride, in 2017, Symon's family celebrated his graduation with a degree in EcoTourism and Hospitality Management.
When he had first approached Kenya Keys for help, Symon told us that "my main goal after completion of my education is to give back to the community." He has been true to his word. Symon is very active in the Kenya Keys alumni group. He has traveled across the country to work with the Kenya Keys team in Taru, mentoring and encouraging youth to stay in school and take responsibility for their futures.
But the story does not end there. While in college, Symon began developing his musical talents. With his friend Bill, also a Kenya-Keys' sponsored student, Symon created a special music video for our organization, capturing the essence of the Kenya Keys in an uplifting and almost magical way.
This music video is a beautiful and inspiring gift to Kenya Keys. Be sure to click on the link at the bottom of this page to watch it!
As Symon takes the next step in pursuing his dreams, he will always remember his two dear friends in America who made it all possible; people he now considers family. He continues to write to the Kennedys, and will be forever grateful that they, and Kenya Keys, helped unlock his potential and gave him wings to soar. As he said, "I wish to thank my sponsors for the love that they showered on me. They have a whole chapter in my life biography."
Would you like to have a chapter in the life biography of a student? Kenya Keys is currently connecting 291 Kenyan students to sponsors across America, Europe, Canada and Australia. Each sponsorship is unique. A sponsor can be an individual, family or group. Every sponsorship has the possibility of changing a life forever.
If you are interested in becoming a sponsor, contact linda@kenyakeys.org or visit our website below. Support is also needed for our Sponsorship Fund which provides the emergency fees needed to cover students like Symon while they wait for a sponsor to come forward.
Thank you to all of our sponsors and to everyone who has contributed to the Kenya Keys Sponsorship Fund, making stories like Symon's possible.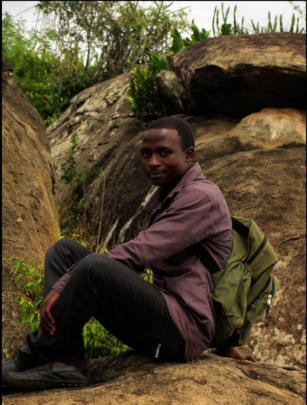 Links: