For the past several years, Mrs. Carey – a Grassroots Uganda supporter and middle school teacher at Three Forks Public School - has put a penny jar out in her classroom. Over the course of the year the kids throw extra pennies into the jar and at the end of the year the pennies are added up and donated to one of our projects.
As this was Mrs. Carey's last year of teaching before retirement, she had been crazy busy and never put out her penny jar. Awesomely, on the last day of school the kids brought a jar up to her full of pennies! The kids realized the jar was never put out and instead of talking to her about it- they just put out their own jar!!! The kids raised the money in spare pennies at their own initiative. We are extremely proud and impressed by these kid's dedication and go-getter attitude!
To all the parents and teachers of these amazing kids- you've done well. With your ongoing love and support the hopeless are hopeful, and the future for this next generation is looking pretty bright.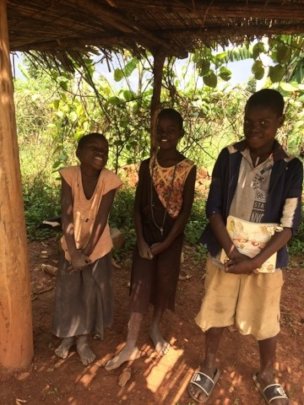 Hello friends, donors, and well-wishers! Just an update on the kids. David, Flavia and Angela are doing well. We recently bought them another mattress as one of theirs disintegrated (which was weird.) I don't currently have an update on Michael or Raymond as Mariam did not meet them in the village on her last visit.
There has been some drama lately with the kids's land left to them by their late father Fred. Unfortunately, someone has surfaced with a land title that pre-dates the title issued to their late father, as well as multiple plots of land owned by other families in the village. The issue is currently being handled by the Local Council, Department of Lands, and lawyers… But we do not know what the outcome will be. Happy thoughts are appreciated.
Regardless of what happens with the land, the children will continue to be loved and cared for. Thanks again for your ongoing support, and we will update you as we know more.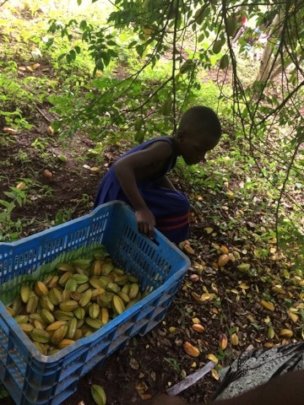 Have I mentioned that I LOVE Star Fruit? Probably, they are sweet and tart and I always end up making a spectacular face pucker. I eat them raw, cut them into stars and freeze them for super fun ice cubes, juice them, mix them into salads, and have blended them into a cocktail or two… Oh, and we also help the villagers sell them!
I LOVE seeing the harvest come in from the village. We bring them in from the villagers to sell at local farmers markets in Kampala, and sell them to an organic jam making company (Abana Jam) as well. The farmers make a fare wage and we get to spread the love of star fruit. Clearly a win-win situation!
Thanks again for your ongoing support, and for helping make small scale agricultural start ups like this one a success.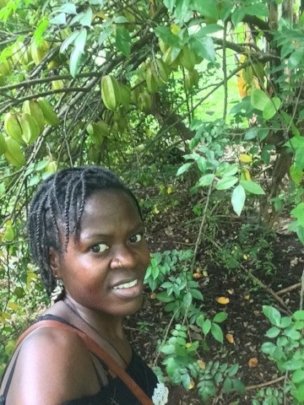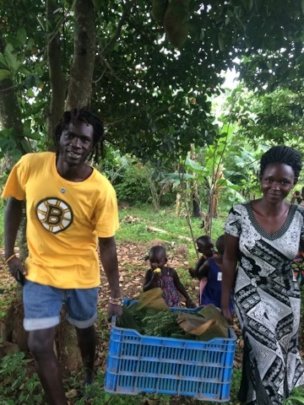 Links:
WARNING: Javascript is currently disabled or is not available in your browser. GlobalGiving makes extensive use of Javascript and will not function properly with Javascript disabled.
Please enable Javascript
and refresh this page.