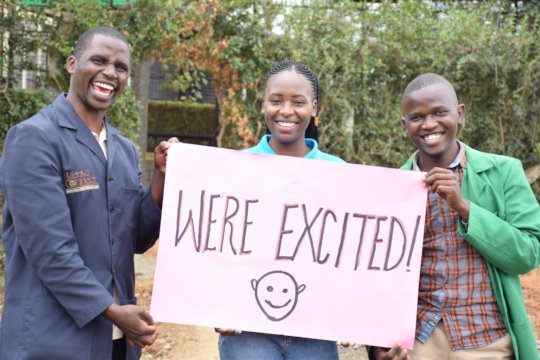 Schools may be closed, but the Kenya Connect Team is working hard to support learners during the pandemic. In June we launched "Radio Read Alouds" on the Machakos Mbaitu FM station to engage students with books. A staff member reads a delightful story which is followed by a lesson with our PLC Coordinator and Teacher, Judith Mutisya. During the show, students can call in to win prizes and activities are recommended to do after the show. One of our partner teachers, Mr. Masingi, wrote to us. "I listened through the introduction, story itself, and the explanation/analysis. Honestly, it was wonderful, marvelous, fascinating. I lack the adjectives to describe. I hope our learners follow it every Saturday. Even teachers who follow it have an added value to their experience." We plan to continue this program at least through July. At the same time, our library is open for book check-out (following proper Covid Prevention procedures). We are also launching our 2nd Annual Reading Challenge to encourage students to read over 25 books in an effort to strengthen fluency and comprehension while opening new worlds of books to them.
At the same time, our Moringa Tree Project is growing thanks to the PanAfrican Award, 1Treellion Foundation, and individual donors. The Moringa Trees are being planted at four partner schools as a way for students to learn about the life-cycle of trees first hand, as a means to improve the environment, and as a school enterprise project. Once the trees mature, the leaves and seeds will be harvested to create Moringa powder for teas and to add to soups and stews as a nutrient. This week Co-Founder and Executive Director James Musyoka was featured on the Butterfly Effect Trees Podcast with Tali Orad on Spotify. You can listen to this beautiful piece HERE.
Finally, we are beyond thrilled to announce..... drum roll please..... the creation of the LRC Annex and Maker Space!
The LRC Annex will house a proper Library. It will be a library with a kiddie story time corner, study carrels, reading seating, and plenty of shelves to house our growing collection of over 10,000 books. The creation of the Library will allow students as well as community members to directly borrow books!
The building will have a small Sound Studio/Radio Station to create videos and radio content and to provide students with a hands-on learning experience by hosting radio shows. This two-story building will also house staff workspace and a conference room in the upper floor. Currently the staff is crowded in the LRC, and in order to grow and support our many programs, it's essential to have more space. The LRC Annex will be solar powered and connected to the Kenya Connect internet. A front veranda will provide additional program space.
We will renovate the current LRC staff office space to create a Maker Space with a laptop cart, sewing machines, art materials, robotics kits, silk screening materials and other supplies for students and the community to create. This creative space will allow for entrepreneurial activities and student enrichment. The Campus will be flanked by newly planted trees and will include seating areas for reading and meeting.
We invite YOU to contribute to this project on GlobalGivings Summer Match Day on July 15th! We've created a special page for this LRC Annex and Maker Space Capital Project. Donors will have the option for naming and dedication opportunities too.
Our work continues to expand with a deeper impact reaching even more students thanks to you! We hope you'll join us on July 15th!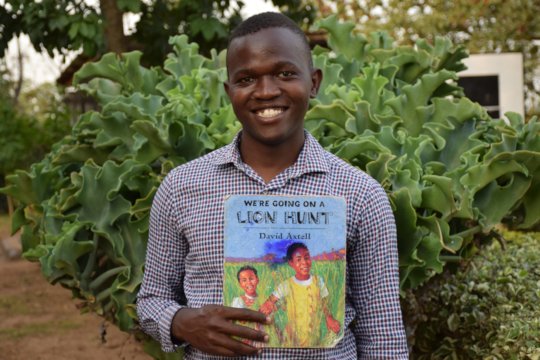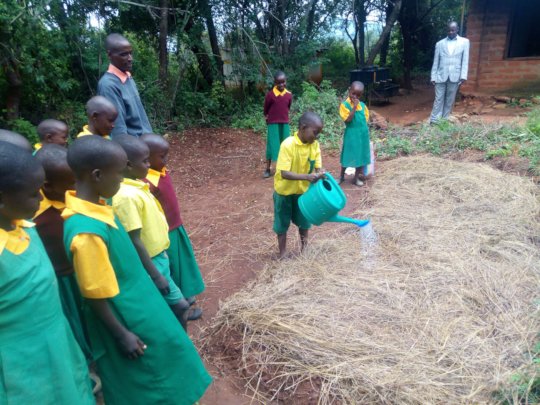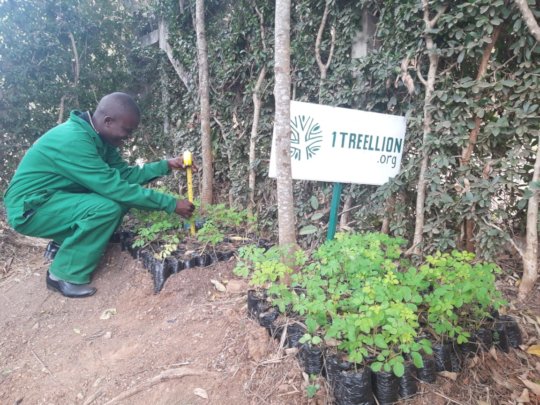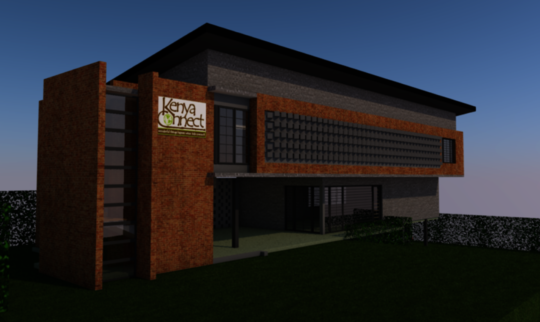 Links: