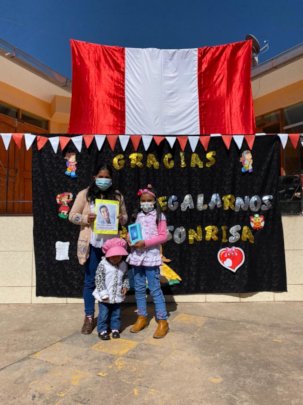 Peruvian Independence celebration is perfect time to honor 8 high achievers (snuck onto CW school briefly) with a special reward for their effort to learn during home school. -Rae Lewis 8.3.21
CW IMPACT is changing the lives of poor indigenous girls in Cusco, Peru every day...

We are halfway through our second home-school year and the success we are having (even during Covid) is testament to our creative style of education developed over 23 years. CW is more than a school. Our teachers have been trained to be social workers too and over time have created a trusted relationship with our families. We frequently receive visits from CW Alumnae girls, now in vocational or university study, who return to their second home for advice and guidance and to inspire the younger students with their stories and the dreams they have. The return of the Alumnae girls is important and their stories teach the younger girls that they too can study and reach for their dreams and trust that nothing is impossible.

CW school was created to empower and prepare forgotten girls to have a voice in their society and become leaders and role models for younger girls. Parents are grateful and impressed with the achievements of their daughters, never having had the same opportunities themselves, and have become eager volunteers organizing activities to aid the school; room mothers create projects to raise funds for something needed; parents cultivate school veggie gardens around the school for the school kitchen and help with school maintenance like painting doors and buildings if needed; parents created the school playground equipment - all with laughter and a smile.
Family relationships have become stronger, happier, more united and supportive of one another with improved communication, and a decrease in domestic abuse. For the last two years parents have had to step up to help their daughters learn the discipline of scheduled study time during home-school. The study area is often the meal table or a corner of their small living quarters. Our girls often read to their siblings and parents the story books they take out from the CW library. The value of reading books has spread throughout our community of families. Everyone wants to learn - even many of the parents. We create events to engage the families at home since the girls are isolated from their friends. Mothers collect recycled items to help create costumes for siblings and parents and the family dances and celebrates a variety of special days: Student's day, Holloween etc. and video it on their cell phones to in the workbook from their teachers and send their completed work back to the teacher or at times on the cell using photo ability. The surrounding community has watched the success of the CW school for girls and have replaced their original doubts to desire to enroll their own daughters who now attend. The CW IMPACT is huge!
Ruth's nephew Jorge (seen logging the tablets), a Lima MD, organized his professional colleagues who wanted to help the CW school with a plan to donate Tablets to see lessons better at home, instead of the tiny screen of a cell phone. They purchased 8 brand new TABLETS and delivered them to Ruth for the Independence Day celebration July 28th. Top students of each grade were honored with a Tablet gifted by a Padrino (Godfather for their education) This was a never-dreamed surprise and will definitely be a powerful incentive to continue studies with the same enthusiasm. Ruth has received another 12 Tablets from more of Jorge's colleagues to be awarded to the additional high achievers or students in need to finish out the school year. Our parents have little money to provide any technology for their daughters we know. However, the recently donated used cell phones from California and the new Tablets got parents thinking. They joined in small groups and pooled their coins to gain collective access to the internet and share in their group.The limited internet connection will serve small groups that gather around the Tablet and transform their home-school experience the last 5 months of school. Our girls have not skipped a beat or lost academic education, rather they have learned how to study with creativity and their beloved dedicated teachers.
Please donate whatever you can -
the end of CoVid in Peru is not over.
https://www.globalgiving.org/projects/send-disadvantaged-rural-girls-to-school-in-peru/
To our CW Friends
THANK YOU
Your support has made the difference!
Your donations have enabled us to continue to educate 126 + girls - while in home-school. Any amount big or small does help and donations do add up. We are a 501(c)3 nonprofit and there is a tax benefit for all donations.Our belt has been severely tightened since CoVid hit and only the teachers salaries, material donations and supplies for home-school lessons continue. Our emergency food package continues as needed for some families still needing support.

CW's future when 'Maria Tuition School' classes are filled, will be self-supporting. CoVid has upset our plans to open Maria school, but we are grateful that most in our CW large extended family are well. We plan to begin enrolling Maria students for March 2022 when school begins again.

Tourism supports the city of Cusco and as soon as Tourism opens the economy will recover quickly - So, this is hopeful.

NOTE: Cusco has begun vaccinating all adults over 40 years of age, and over 12 will begin soon until all have been vaccinated in Cusco. Children are expected to return to school for the next school year that begins March 2022. We are all super excited. Thank you all for hanging in there with us. We have a way to go yet and the impact of our work is self evident in the success of our girls...some at the university today.
PLEASE DONATE a little extra TO HELP during the Pandemic
https://www.globalgiving.org/projects/send-disadvantaged-rural-girls-to-school-in-peru/
THANK YOU
Read the CW STORY
"JUMP ON THE LOVE TRAIN"
a fundraiser to EDUCATE GIRLS
WWW.chicuchaswasi.org/book/
100% of the proceeds go to the school
Thank you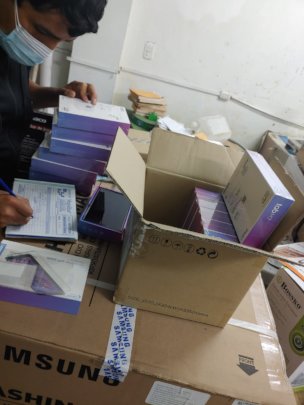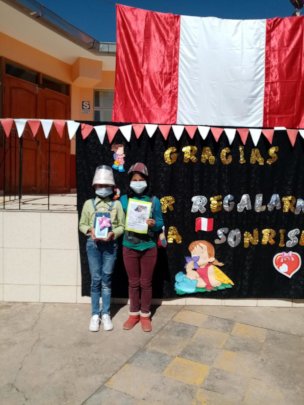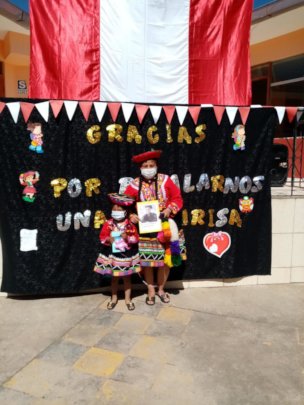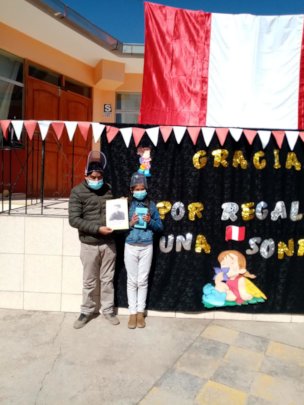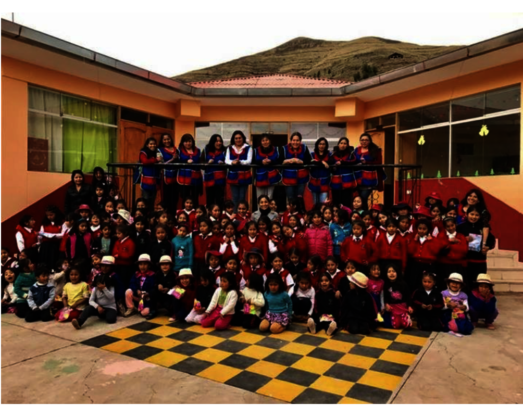 Links: