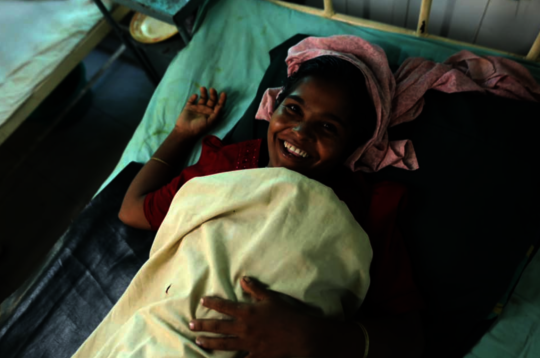 Dear friend,
We all are facing a challenging situation with the consequences of COVID-19. This virus is even more dangerous to the people living in underdeveloped countries as they dont have the resources to fight back.
We are utilizing all our resources to ensure that our patients as well as HOPE staff are kepping safe.
We are opening areas to treat COVID-19 patients separatly and minimize the risk of spreading the virus.
We are strong, doing everything we can to take care of the people in need of essential/lifesaving medical care.
We are very thankful for your support to make this type of activities possible.
Please keep us in your prayers. We will do the same.
Together we are stronger!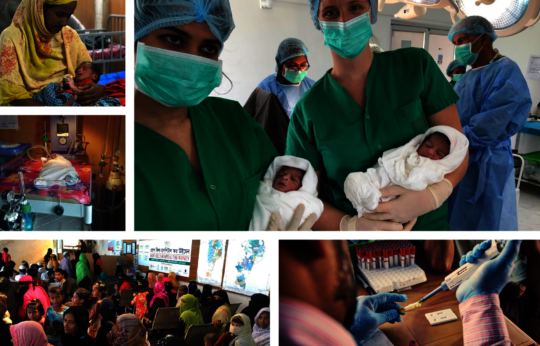 COVID-19EMERGENCY RESPONSE
Dear Friends,
I hope this note finds you well. Past few weeks have been most stressful for all of us due to outbreak of COVID-19 infections all over the world. WHO declared that now it is a global pandemic. Many experts predict that the pandemic will jeopardize lives of many, so we all are collectively fighting this pandemic with all our resources, all over the world.
During this difficult time, I believe people that are specially vulnerable are those who are already disadvantaged, like the refugees, sick and elderly, disabled people, minority communities and the people in poverty. So we must look after them while we are trying to protect ourselves.
On behalf of HOPE Foundation, I want to inform you that we already started extensive awareness programs at our field hospital which serves Rohingya refugee community and the host community of Cox's Bazar. However we are putting together action plans to set up more comprehensive programs to address COVID-19 pandemic.
As the situation unfolds I hope to update you with our response, regularly.
Thank you for your support. We are grateful to you.
Sincerely,
Dr. Iftikher Mahmood
Founder and President
Dear HOPE supporter,
We keep living a context full of challenges and achievements that we never could have envisioned with this humanitarian crisis.
The arrival of more than 800,000 Rohingya Refugees in Cox's Bazar, fleeing violence, starvation and ethnic cleansing in Myanmar was definitly key in our work. Within days of the influx, the HOPE team mobilized to provide medical care, in particular to the women and children who make the up most of the refugee population.
Today the crisis is a permanent situation, still very severe.
Today, providing medical access to this vulnerable population has become a key focus of our efforts through the HOPE Field Hospital for Women, operating 24/7 insede the refugee setllements.
Furthermore, we are providing care to a record number of patients at HOPE Hospital, we made great progress in constructing the HOPE Maternity and Fistula Center, expanded the reach of our Mother's Clubs in rural communities, and we graduated new midwives who will magnify HOPE's efforts as they return to their villages to put their new skills to work, helping women deliver safely.
We are proud of what we continue to achieve and know that our success is owed to people like you.
We are forever grateful for your support.
WARNING: Javascript is currently disabled or is not available in your browser. GlobalGiving makes extensive use of Javascript and will not function properly with Javascript disabled.
Please enable Javascript
and refresh this page.