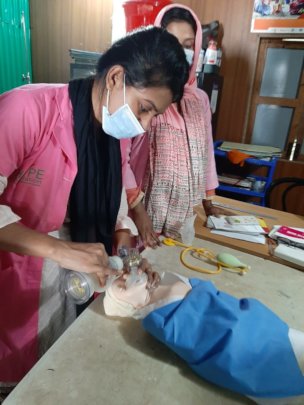 Dear friend,
In this report, I will take the chance to inform you about the progress we did during the last months working in the Rohingya Refugee Camps.
HOPE Field Hospital for Women staff is now diligently trained in infection control & emergency management and provided with the tools they need to safely work and protect the patients. In the Field Hospital catchment area HOPE did large distributions of masks, water purification tablets, soaps, prenatal vitamins, and superfoods for pregnant women.
This is critical as the target population served are high-risk for COVID-19: pregnant women, newborns, and fistula survivors. Not to mention many patients who are served possess underlying health conditions.
Organizations like HOPE Foundation, which are already deeply rooted in local communities, are in the best position to provide immediate and long-term support for survivors of outbreaks and other crises. Our long-term work in southern Bangladesh has positioned us as a leader in providing consistent, high-quality medical care to those in need.
Because you trusted us, we want to say Thank You, our work is possible because of generous people such as yourself.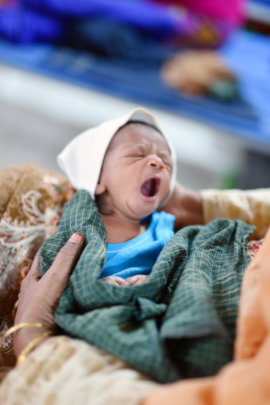 Dear HOPE friend,
First of all, happy 2021!!! We made it through one of the most difficult years of the organization, and we are humbled and thankful for it.
Without your support, expecting mothers would not have been able to give birth in a safe environment with the ability to address any complications and save the mother and newborn from danger.

Your generosity has again helped many women to receive quality healthcare by qualified HOPE midwives, whom are passionate about maternal care and fighting at the forefront of the global pandemic.

We keep facing a challenging situation with the consequences of the current pandemic, as you probably know.

COVID-19 is even more dangerous to the people living in underdeveloped countries as they don't have the resources to fight back. Therefore, we are utilizing all our limited resources to ensure that our patients, as well as HOPE staff, are kept safe.

All the midwives in HOPE facilities, and the entire team, is provided with extra Personal Protective Equipment and also carefully trained in Infectious Diseases Control to minimize the spread of any virus. We also open areas to treat specific COVID-19 patients separately.

We are strong, doing everything we can to take care of the people in need of essential/lifesaving medical care. We are very thankful for your support to make these activities possible.

We are truly grateful that you have been able to help us along the way and be part of the team.

Thank you again for believing in our work.


Best regards,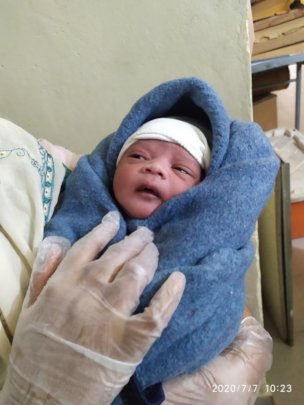 Dear HOPE friend,

As you already know, the Mothers Club is an essential tool to educate the community about this global pandemic, how the virus spreads, and how to protect each other to minimize its consequences. It's the perfect meeting for engaging with the community and spread messages about best hygienic practices, such as the importance of handwashing.

Unfortunately, the population we serve doesn't have any other reliable source of information as they live in rural remote areas.

Currently, we are focus on training about infection control together with the distribution of masks and water purification tablets.

For pregnant women, we have a special package that also includes prenatal vitamins and super-food.

We take our job seriously, therefore we took all the necessary measurements to provide a safe environment for these important meetings to happen.


Thank you for your support, as we are fighting COVID with the resources we have access to thanks to generous people such as yourself.

Best,
WARNING: Javascript is currently disabled or is not available in your browser. GlobalGiving makes extensive use of Javascript and will not function properly with Javascript disabled.
Please enable Javascript
and refresh this page.