2015 came and went with Ikamvanites (IkamvaYouth learners) proving themselves by rising above their circumstances and moving themselves to newer heights. IkamvaYouth's pass rate in 2015 was 80% compared to the national figure which was 71%. Although 87% of Ikamvanites attend schools in townships, they managed to succeed against the odds and consistently beat the national average matric results. For many of the learners passing matric is the key to help them get out of the poverty trap and uplift their families and communities in the process. It is a big step towards creating a better life. We are proud of the learners, many of them achieved exceptional results, and showed marked improvements in their academic results.
We saw incredible results from branches in notoriously poor-performing regions, namely Kwa-Zulu Natal(KZN) and the Eastern Cape. The Umlazi branch in KZN is celebrating an 87% pass,with 74% eligible for tertiary, while the Chesterville branch also in KZN achieved an 89% pass. Overall 69% of ikamvanites are eligible for tertiary studies compared to the national average of 55%. A point of interest is that Ikamvanites often opt to take difficult subjects. Nationally, only 41% of matrics take mathematics and of those only 49% pass; among Ikamvanites 51% take mathematics and 58% pass. Similarly with physical science, at a national level only 30% of matrics take physical science and of those only 59% pass; among Ikamvanites 39% take Physical Science and 67% pass.
This is how some of the learners performed:
Chumisa from Makhaza achieved 6 distinctions, and has been awarded a scholarship to study at UCT and wants to study either Geology or Pharmacy. Bongane, who joined the Umlazi branch in grade 10 when he was failing Maths and Life Sciences, said that, the matric exams were of high standard, but with IkamvaYouth in my corner I managed to get a Bachelor Pass that I am very proud of. Today I am very proud to have passed Maths with 70% and Life Science with 72%. IkamvaYouth is a programme aiming at helping pupils with their future, and this year I am going to study Geological Science at the University of KwaZulu-Natal and also give back to this programme by becoming a tutor. Khonaye joined IkamvaYouth in Joza when he was in grade 11 as he had poor results in grade 10, and was unsure about his post-school career options. He is now celebrating being one of the top matric achievers at his school, and is going on to study Psychology at Rhodes university. The diversity in the learners' chosen career paths is a reflection of how Ikamvanites go on to contribute to a range of important fields that will equip them with the skills they need to build South Africa, including medicine, engineering, social work, and Information Technology.
IkamvaYouth has managed to maintain a matric pass rate of between 80 and 100% each year since 2005, the true credit for these results must go to the learners, volunteers, the staff, partner organisations and you our donors. We invite you to continue to support IkamvaYouth through the course of 2016 and thank you so much for your support to date.
With 11 branches and counting, we look forward to growing, improving our results and having an even greater impact on our communities this year. If you would like to get involved or find out more about our organisation, please contact Hetile (hetile@ikamvayouth.org).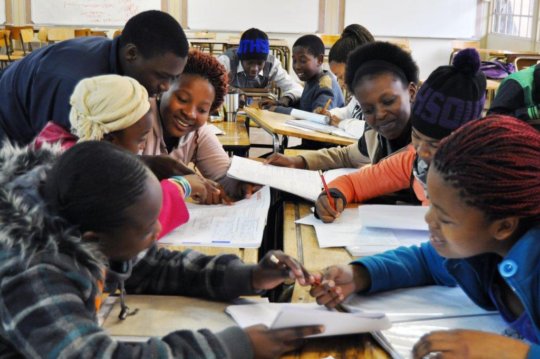 Links: