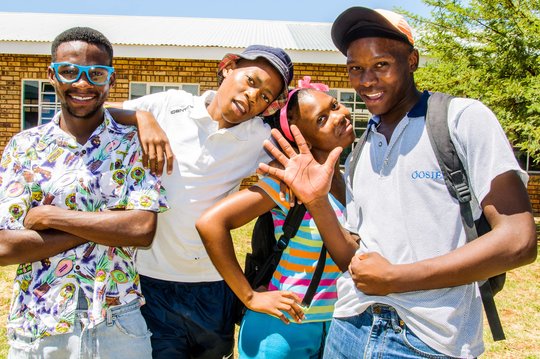 The demographics of our Ikamvanites* and the inspiration that they are
*Ikamvanites = IkamvaYouth learner
All IkamvaYouth's learners live in townships, where life for them is harsh, characterised by high levels of poverty, crime and violence, unemployment and a scarcity of resources. Research has established that most young people living in townships have poor educational prospects. The teaching quality at township schools is frequently below the appropriate standard, curriculum coverage is low and classrooms are overcrowded. In South Africa, from a class of 20 only 8 will complete Grade 12 (High School Graduation), 3 will achieve a pass enabling them to access university and only 2 out of this 3 will actually reach university. In a country, where the majority of the children live in townships, only 1 of these 2 learners is likely to be from a township. In South Africa, for people with a degree, unemployment is under 5%. Levels this low can generally be ascribed to individuals moving between jobs.
The communities where our learners live are not only characterised by a lack of income and poor quality service delivery, but also by very disadvantaged, under resourced and under performing schools. Inadequate education is both a symptom and a cause of these circumstances. The environment that these learners come from presents a myriad of constraints that extend beyond the school walls. Parents are generally disengaged and disempowered to assist their children. Financial worries often distract parents and learners from seeing education as a priority, which results in high drop-out rates, poor academic performance, failure of matric examinations, and an inability to access tertiary education or the job market.
In a survey of ikamvanites, only 22% of mothers and 15% of fathers have a grade 12 qualification. As a result, even the most motivated parents are often unable to provide their child with the necessary academic support. The reality is that only 38% of ikamvanites actually live with their parents. Furthermore, households are overcrowded with 35% sharing a bed with another family member. These circumstances mean that learners do not have a second site of learning.
Against this backdrop, Ikamvanites take responsibility for their future by attending IkamvaYouth after school and showing their commitment with their attendance. Perhaps one of the greatest examples of their commitment is their willingness to attend a two-week tutoring programme during the school holidays! For two weeks in July each year, IkamvaYouth embarks on its winter school, where all branches throughout the country host learners for two weeks of intensive tutoring and workshops. The aim of winter school is to provide further supplementary tutoring to our learners, as well as open their minds to the possibilities for their future.
Branches around the country were filled to capacity by energetic bright sparks who were enthusiastic and motivated to take their futures into their own hands. At the Nyanga and Makhaza winter school the excitement generated inspired some talented learners to perform such as Aaron, a grade 11 learner, who showcased his talent and passion for poetry, while a group of grade 10 learners sang their hearts out for the audience.
At IkamvaYouth, we are proud that this work is achieved by young South Africans themselves, (the learners, tutors and branch staff) and we are fueled by the consistent, inspirational talent, as each year ikamvanites defy the odds of their communities and their schools. Please continue to support this great work by investing in the youth of South Africa, allowing them to take the future into their own hands!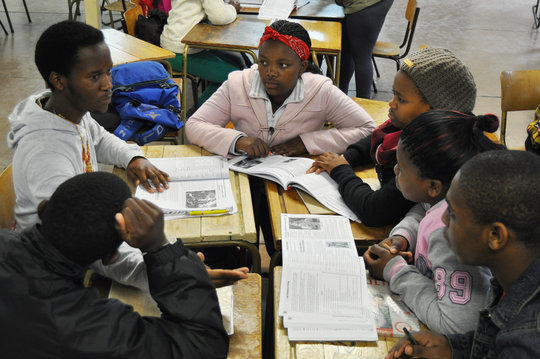 Links: