It is hard to believe that the schools just had their midyear break, but just like that the students are halfway through the school year! It was a busy Spring at Niños de Guatemala, and we can't wait to share what we have been up to!
In April, all the students took a field trip to the zoo in Guatemala City. With almost 500 students in three schools, NDG staff and lots of volunteers chaperoned for two days taking half of the students to the zoo on Thursday and the other half on Friday. The students walked the zoo for hours and were smiling from ear to ear. Thanks to the mothers who helped prepare meals, all kids had a snack and a packed lunch that was enjoyed after a full day of exploring all the animals the zoo had to offer. A special thanks to all the Padrinos who helped sponsor the field trip, it was an unforgettable experience!
In May, students from the middle school held a silent auction fundraiser with paintings they had made during the month and it was a huge success. Thanks to some amazing volunteers, the students took art classes for a couple weeks before the exhibit to prepare their art and wrote stories about the inspiration of their work. Then each piece was auctioned off as a donation back to NDG! The students learned about artistic expression and how to fundraise. It was a great experience and a great way to promote self-expression with the middle schoolers.
Finally, in June students held elections to elect their first student government! Students from each grade campaigned for the various positions and even put up campaign signs. It was a great way to introduce government into the classroom and get the students excited about representing the student body in a democratic way. This is the first year for the student government but they are ambitious and enthusiastic to represent their peers, we can't wait to see what the rest of the year brings!
Thank you again for your continued support! Be sure to stay up to date with Niños de Guatemala by following us on Social Media!
Links: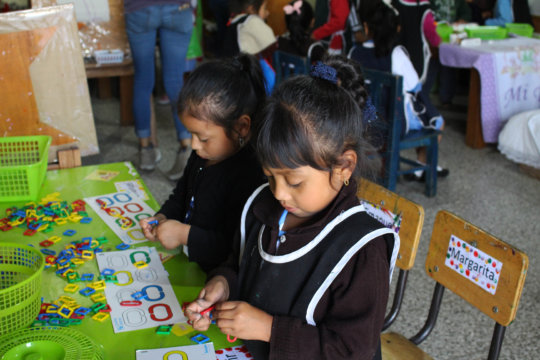 Dear supporters,

We have had a wonderful start to the year here at Niños de Guatemala and we are so grateful for your continued support of the organization.

With March coming to a close and April just around the corner, Ciudad Vieja and San Lorenzo el Cubo are gearing up for for Semana Santa, a week of festivities leading up to Easter Sunday. The processions have already started in Antigua and the surrounding areas. During this time community members often create "alfombras", or beautiful carpets made of sawdust, pine , and a variety of offerings, for the processions to walk on. Many of our students take part in these Easter activities as it is a time for family and celebration.
At the schools, some new and exciting things have been going on including updates to our English Program! The NDG English Studies Program has been given a boost this year by recruiting ESL qualified and professional native English speaking volunteers for a minimum of 3 months to improve the quality and support given to the Guatemalan English teachers. We are looking forward to see our English Program continue to improve and help our students to be more efficient English speakers.

The girls have been busy at school as well as the SERniña program kicked off in January. All the schools have been participating in this program which is a customized version of the REALgirl program created by Anea Bogue. SERniña offers workshops to the girls focusing on key issues affecting their self-esteem and empowerment. The trains NDG teachers and staff to teach the workshops so that they are all taught by local Guatemalan women. The girls receive a workshop once a week, every week of the year! We are so excited to see how this program can help the girls that we serve be more confident leaders in the future.
NDG is growing each day and so is the Padrino Program. So much that now the program is part of the Sponsorship Department! What does this mean for us? Well, while the Padrino Program will still operate and grow as always, we are introducing Corporate Sponsorship programs for companies interested in empowering communities in Guatemala. These sponsorships are helping us get one step closer to self-sustainability, great work Sponsorship Department!
Thank you again for your continued support and we can't wait to see what the next quarter has in store for us!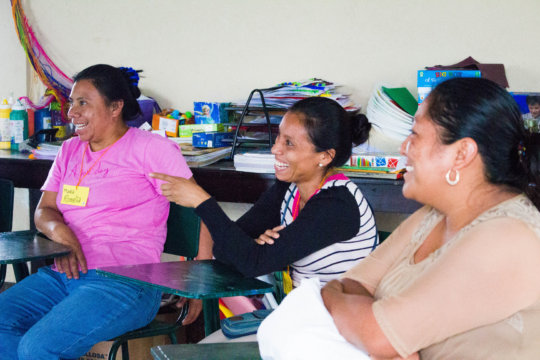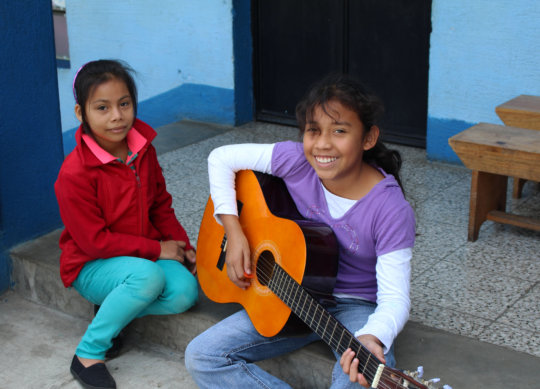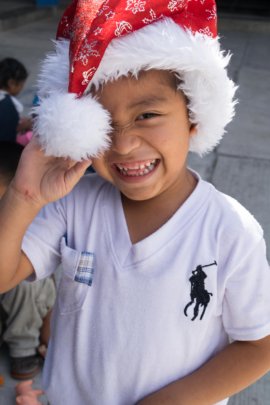 Dear friends of Niños de Guatemala,
Last year has been an incredibly successful one for Niños de Guatemala and we are excited for what 2017 has to bring. This new year means another class will join the middle school and finally the Centro educativo Basico, Nustro Futuro will be completly full, along with El Porvenir.
This year we hope to get all of our children sponsored. This will take a huge effort from everyone at Niños de Guatemala, so if you or anyone you know is interested in investing in the lives of one of our students, direct them to padrino@ninosdeguatemala.org or click this link to learn more.
In 2017 we will also focus on acquiring more support through our corporate sponsorship program and will be putting more effort towards collaborating with various partners in Guatemala City and Antigua. This is an exciting opportunity for local corporations to get involved and make a difference in the future of education in Guatemala and we believe great things are to come through these partnerships.
Finally, Niños de Guatemala would like to recognize each and every donor who has helped us this year. Without support from you, we would not be able to provide the services to the students and families in the towns of Ciudad Vieja and San Lorenzo el Cubo. We are so blessed to have your support and are forever grateful for your contribution.
We want to thank you again for your support in 2016. We hope you can join with us this New Year to continue to help Niños de Guatemala grow and continue to break the cycle of poverty in our communities.
Many thanks and wishing everyone a very happy new year!
WARNING: Javascript is currently disabled or is not available in your browser. GlobalGiving makes extensive use of Javascript and will not function properly with Javascript disabled.
Please enable Javascript
and refresh this page.