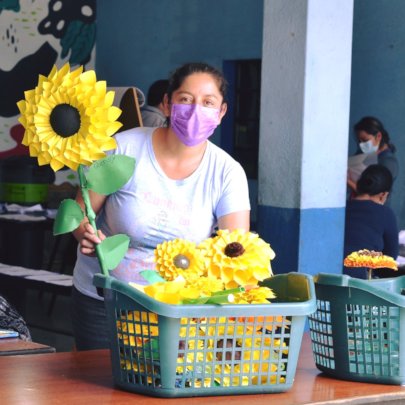 As you know our skills for success program focuses on 5 essencial skills we believe all our students should have. These are our updates on each of them:
Emotional Intelligence:
Talks have been given to adolescent students and their parents to provide some tools that will allow them to manage the pressures and challenges of the pandemic and reduce cases of drug addiction, violence and early pregnancy.

Spanish literacy / English language competency:
Spanish: The program for the most part was suspended due to the pandemic. In the primary schools and the secondary school, efforts have been made to promote reading in students, mainly by sending reading material home and assisting children through phone calls, giving readings assisted by WhatsApp and giving sporadic personal tutorials. In highschool, students are encouraged to practice their reading and writing skills through the Zunun platform.
English: The effectiveness of the Dual Immersion program has been greatly reduced. English classes are carried out through reading and writing assignments. The lack of volunteers diminishes the direct contact our students had with the english language.

Math and Science:
Our main vehicle for transferring these skills -PBL (Project Learning) - is currently suspended in all three schools.
Arts, Culture and Identity Skills:
Activities for developing these skills have been reduced to reading assignments and student reporting.

Digital Citizenship Skills:

Parents in general have reached high levels of conviction about the benefits of the use of technology in the delivery of content and personalized assistance to students.
Teachers in the secondary/highschool have acquired important skills in delivering content through social networks such as WhatsApp and Facebook; and platforms like Google Meet, Classroom, and Zoom.
In high school all teachers have been trained in the use of educational platforms. The students have already gotten used to working with these tools and have begun a journey towards their academic leveling.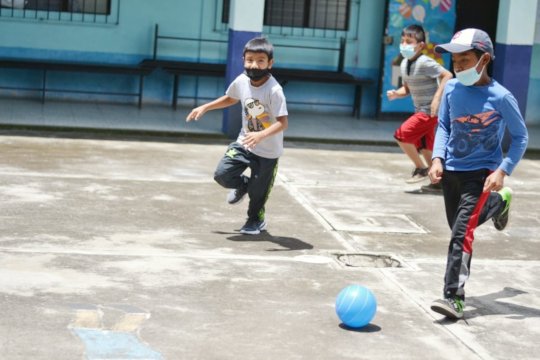 NDG students are still not allowed to go to school due to the risk of getting infected with COVID-19. This situation has pushed our team to keep education running even with the families limitations.
What started as a program only for our oldest students, soon became a source of new ideas that spread within the primary schools. The staff has striven to find ways to connect with their students through the internet, and they have found ways through whatsapp and facebook groups, where they can upload content for their students to interact with.
Even if it has been pretty challenging we see this as an opportunity to provide our young students with digital education, therefore improving the long term impact on them.
In other news, we continue with the food and supplies program at least once a month thanks to generous donations from some of our supporters.
With your help, Nuestro Futuro Highschool has been implementing technology since the beginning of the year. They are keeping their 2021 plan which consists of teaching the students how to properly use Gmail and its apps through their tablets. This will be useful for them once we go back to on site classes and they use the computers again!
Students have created personal Gmail accounts so they can use Google Classroom and also participate in online classes provided through Google Meet once a week.
The school staff has worked on documents with instructions to make these steps easier for the students.
Online classes are filled with digital material made in Canva, Genially, GoConqr, Jamboard and others.
Our school doors are open to students who might have questions about how to use the tablets, or need to use the school's internet connection. We are following all the restrictions regarding social distancing and sanitisation protocols.
We hope to buy and get the next batch of tablets very soon!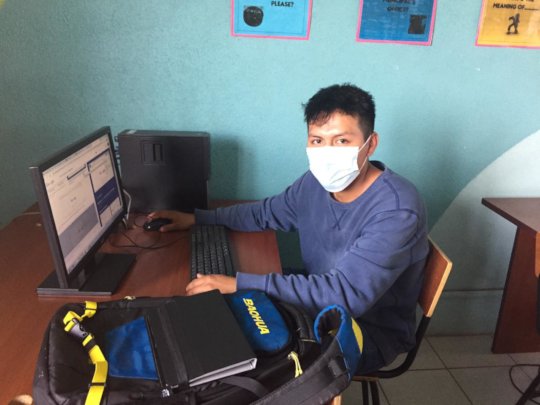 WARNING: Javascript is currently disabled or is not available in your browser. GlobalGiving makes extensive use of Javascript and will not function properly with Javascript disabled.
Please enable Javascript
and refresh this page.