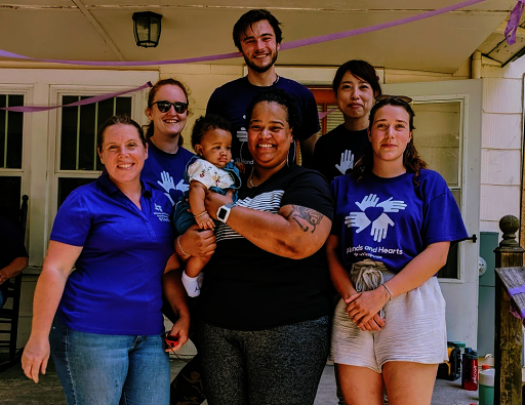 Greetings donors!
It's been nearly one year since All Hands and hearts arrived in New Bern, North Carolina to support communities impacted by Hurricane Florence. With the program closing officially before the end of the month, we are ready to share one last report with you.
Just because a program is set to wind down, doesn't mean our staff will stop making training a point of focus on program! Staff members continue to host Tool Training sessions every week for volunteers to better prepare them for what they'll face in the field. Whether the session is covering the best tool to use when cutting drywall, or how to mud a closet, the goal is to empower our volunteers to learn something new and take on a new challenge - all aligned with our commitment to producing high-quality work.
We are thrilled to report that our roofing pilot has officially finished! As mentioned in our last report, a substantial number of beneficiaries were waiting for roof repairs that would allow them to address water that had already made its way inside their home. Without these repairs, homeowners were at risk for an even longer waiting period and the further spread of mold inside their home. Our team is proud to report they completed work on 17 roofs, helping each of those families take one giant leap towards fully realized recovery. To celebrate the progress they make, our teams love to organize homeowner dinners. Homeowners are invited to join our team on base to share a meal and reflect on the progress made. It's also a way for our teams to say thank you to community members for welcoming them so warmly. Though these numbers will grow a bit more before the end of the month, we are happy to share the following metrics - to date, our teams have:
Worked on 206 sites, 192 of which were homes
Completed 306 jobs
Positively impacted 589 people
As hurricane season begins, the team has run through several evacuation drills to ensure the safety of all staff and volunteers should a Hurricane hit the area. As we speak, teams are keeping a watchful eye on Hurricane Dorian as it approaches the Carolinas with the potential for heavy rainfall and floods. Though we are closing our Hurricane Florence project page here on GlobalGiving, we encourage you to continue following our efforts on our newly posted Dorian Response page. There, we will post updates as our response plan evolves.
Thank you so much for sticking with us during our time spent in North Carolina. We care a great deal about the communities where we were fortunate enough to serve, and we are grateful for the support from you that helped make it all possible.
Thank you from the entire All Hands and Hearts team!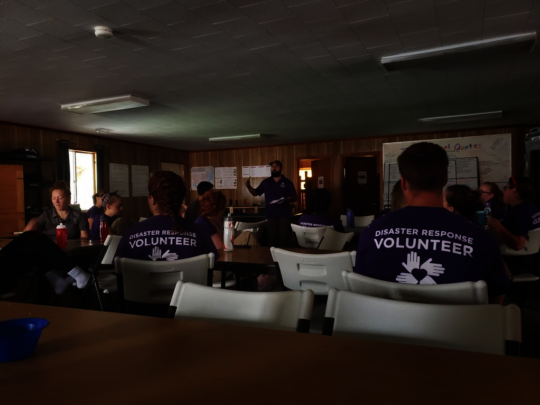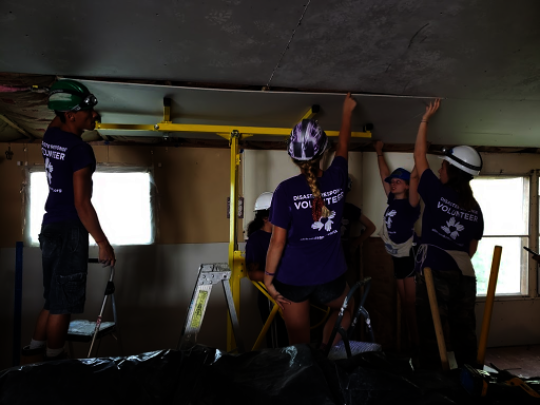 Links: