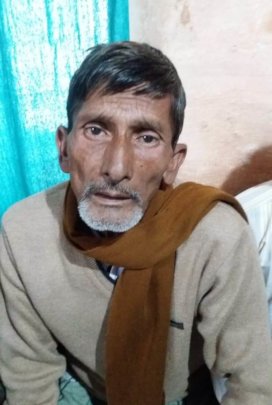 Before falling ill, Dulu used to earn his living through manual labour. Though physically straining, his work provided enough to sustain him well.
Then the 65 year old Dulu became very unwell. It started with cold and cough, then he developed dyspnoea – a symptom marked by severe shortness of breath. As his condition worsened, Dulu's work started getting affected. Unable to work any longer, he was forced to borrow money from others.
Dulu suffered for four years before visiting our centre in Patuli village, which has been running for little over 2 ½ years. Due to the severity of this condition, he had to be under treatment for 3 months.
Being in villages affected by prolonged absence of healthcare facilities, patients like Dulu often ignore medical care. Their reliance on unqualified medical practitioners (quacks) and their mistrust in modern medicine worsens their health. To help people like them, we conduct awareness activities to educate and encourage them to seek proper treatment. Dulu is one of many whose minds were changed towards effective medical care. Affordability of services made it easy for him to stick to his treatment plan.
Dulu has now recovered and has gone back to work. His income isn't a lot, but he doesn't need to borrow money anymore. With better health, he will have a better life.
Links: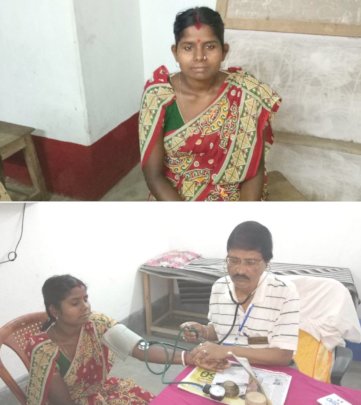 We say health is wealth. For 26 year old Tagari, the statement holds true quite literally.
While her husband, a labourer working in farm lands, was hardly been able earn to enough money to comfortably sustain the family; Tagari, after developing health problems, became unfit to work. She was stricken with knee as well as nerve issues. Despite being in crippling poverty, she was unable to use government schemes and earning opportunities that could've alleviated her quality of life. She didn't even have enough money for treatment.
Then she found out about our low-cost primary healthcare centre.
Our efforts towards opening healthcare facilities in deprived remote rural areas had given Tagari access to primary medical care near her home, helping her save time and money on travelling. Affordability at our units also made it easy for her to avail our care.
Tagari was treated at our Helan centre for two months. Continued care and free medications made her better. She will soon make use of the Government's rural employment scheme where adults in poor rural families are given 100 days of guaranteed work with pay. The scheme will ease her family's burden of poverty.
Like many in her community, low-cost and high-quality treatment at our healthcare centre helped Tagari recover. With stronger health women like her feel empowered to take up income opportunities.
Contribution towards our healthcare initiatives helps us further our mission and reach out to not just women, but also the children and elderly of impoverished villages, who too run the risk of developing various health issues. Better health improves their lives.
Links: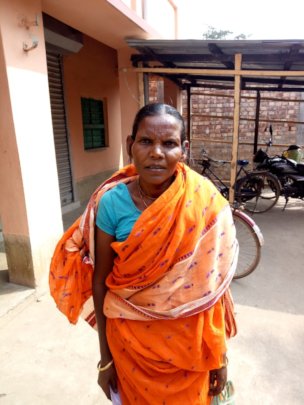 In rural India it is common to find hard-working people struggling to make ends meet. Madhabi Singh's life, though not different, is still striking as she is a woman supporting herself in a traditional and male-dominated community.
As a daily labourer in the agricultural fields, she has been earning her living through hard-work and a physically straining job. She is on her own and has no one to look after her. Despite the difficulties, her grit and resilience never leaves her. Her strength, however, was tested when she developed swelling in her right leg.
When Madhabi came to our centre, her condition was severe. She had stopped working and didn't have enough money for sustenance, let alone treatment.
Rural Health Care Foundation's affordable medical care helped her. She received proper medical consultation at only Rs. 70 (about 1 USD). 1-week's supply of medication was provided free of cost.
Madhabi is now recovering from her condition. Soon she will go back to work again.
Madhabi's treatment not only helped her get better, but also saved her from depending on others for her livelihood.
The generosity of our donors helps women like her. Their support gives them access to care which they otherwise wouldn't have. Many are still in desperate need of basic medical services. Your support can improve their lives.
Links:
WARNING: Javascript is currently disabled or is not available in your browser. GlobalGiving makes extensive use of Javascript and will not function properly with Javascript disabled.
Please enable Javascript
and refresh this page.