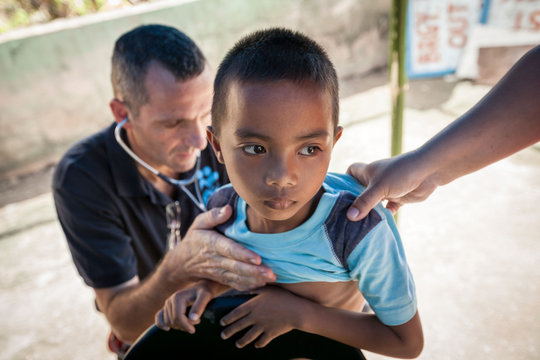 ISRAAID INTEGRATED RESPONSE TO TYPHOON HAIYAN
Leyte, Philippines
Background
On November 8th 2013, the Philippines were devastated by what is being called the most powerful typhoon to have made landfall in modern times. With sustained winds of over 200 kph (peaking at 315 kph), typhoon Haiyan, locally called Yolanda, killed over 6,000 people, injuring more than 27,000 others, displacing approximately 4 million people, and affecting a grand total of 16 million people. 48 hours later, IsraAID's first emergency team left Israel.


Medical Mission
After less than 24 hours spent on preparations and logistics in Cebu (neighboring island), the team travelled to Tacloban city via military plane (C-130) to begin its humanitarian mission. Upon consultation and coordination with municipal and national authorities, as well as OCHA (UN Office for the Coordination of Humanitarian Affairs), the team joined St. Paul's hospital and immediately began treating patients. 3 days later, after seeing hundreds of patients, the team was relieved by a semi-permanent international body, donated their stock of medicine and food/water, and travelled to Ormoc City to consolidate with the arriving second task force, and restock.
Once in Ormoc, at the request of the City Department of Health (CDH), and in coordination with the World Health Organization (WHO), IsraAID adopted the district of Ipil (population 29,571). There, together with the local health personel (approximately 100), the organization developed a new model for the symbiotic and synergetic combination of international medical teams into the local health infrastructure. This new system was highly successful, earning the commendation of the US government liaison and the WHO, and the subsequent addition of the city's most populous district - Cogon (population 44,596). Within these two districts, IsraAID is providing daily support to local health centers and running mobile health clinics, together with American, German, and Filipino medical volunteers and partners. In addition, the organization was also donated portable water filters and over 1 ton of medical supplies by supporting international organizations, rebuilt the roof of the Ipil District Health Center (DHC), and is in the process of rebuilding the roof of the San Antonio health station and daycare center.
Finally, to help meet the urgent medical needs of some of Ormoc's neighboring municipalities, IsraAID is also organizing 1-2 day weekly mobile clinics in villages from Kananga and Albuera municipalities.
Altogether, since arriving in Ormoc on November 16th, IsraAID has treated over 5,000 patients, and provided Tacloban, Ormoc, Kananga, and Albuera municipalities with over 2 tons of medical supplies.


In line with the request of the Ormoc CDH, IsraAID is scheduled to provide medical support (both supplies and human resources) until December 31st 2013 and then donate all the remaining supplies to 3 local hospitals and 2 local clinics.
Food and Emergency Relief Distribution:
During the beginning of operations in Ipil, it was brought to our attention that in 8 days since the disaster, the local impoverished population had only received 1.5kg of rice per family, creating an urgent and desperate humanitarian crisis. As a result, in partnership with the Shai Fund, IsraAID provided nearly 2,000 families with food packages and emergency supplies. These were coordinated with the local City Social Welfare Department (CWSD) who advised focusing on vulnerable families - those with senior citizens and children under five.
Mental Health and Psycho-Social Services
At the same time, and at the request of the Ormoc CDH, IsraAID has taken the lead on Mental Health and Psycho-Social Services (MHPSS), conducting stress-debriefing sessions for 821 teachers, Philippines National Police (PNP) members, the local rescue team, and health workers. In addition, in close cooperation with the municipal coordinator on MHPSS issues, IsraAID is building a 1-year post-trauma training course for local professionals. This course will be based on a Training-Of-Trainers (TOT) approach that will have a long-term sustainable impact multiplied by the training of additional groups by the graduates of the TOT 1 year course.
Livelihood – Fishery and Agriculture
A large majority of the Ormoc population (203,540) relies on agriculture and fishery for their survival and source of income. The fishery industry suffered nearly 100% loss, poultry 97%, and agriculture was also nearly completely devastated. For those whose livelihood was based on these sectors, in addition to having no food, roof, or even home, they were left with no source of income for the foreseeable future.
Fishermen Rehabilitation

- IsraAID in collaboration with the City Agriculture Services Office (CASO) wishes to provide motorized boats to 100 marginalized fishermen affected by the Typhoon. The 100 fishermen will be selected according to the following criteria:
Fishing boat was damaged by Typhoon Haiyan

Fishing is the primary source of income

Have no financial resources to repair or buy a new boat
Coconut Farmer Support

– IsraAID, at the request of CASO, is planning to assist local agriculture efforts, with coconut farmers identified as an especially vulnerable group due to the lengthy process involved with its harvesting (first yield is only after 5-7 years).
School Rehabilitation
Prior to the Typhoon, Ormoc was home to 50,488 students enrolled in 97 public schools and taught by 1,544 teachers. Yolanda damaged 95% of school buildings, destroying 92 (7%) classrooms and rendering 55% (692) of them roofless and unusable. Among these, Ipil Central School and Ipil National High School were severely damaged by the Typhoon and are in dire need of repair and reconstruction. IsraAID contracted a local engineer to assess the renovation costs in both schools. For the time being, two buildings will be renovated immediately and are scheduled to be ready by the end of January 2014.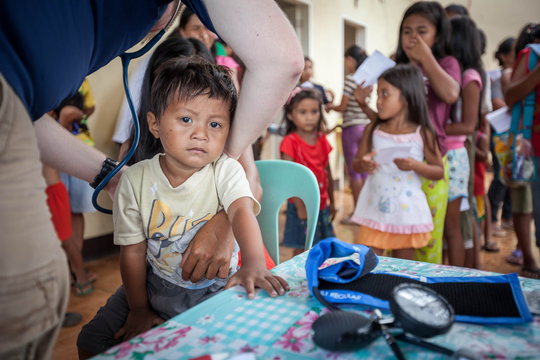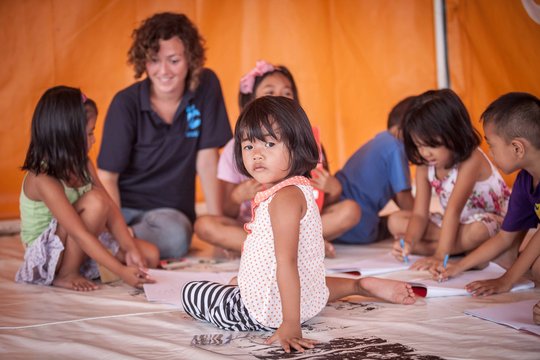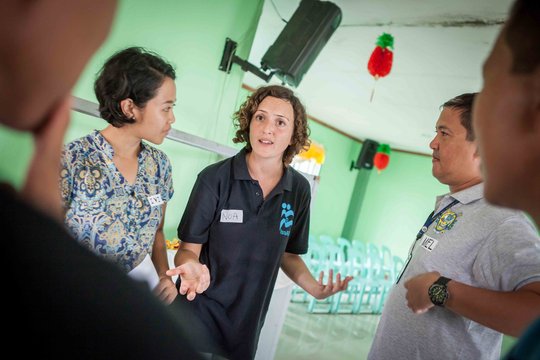 Links: