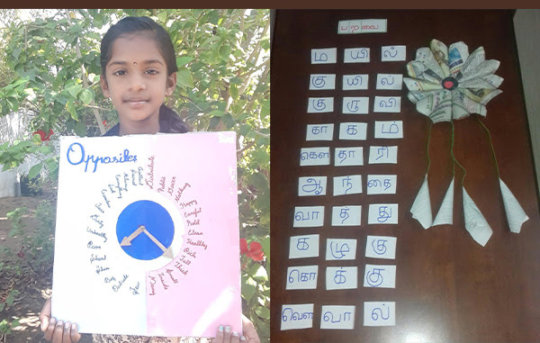 Dear Patrons,

Thank you so much for your
continued interest and support
to Isha Vidhya. We are indeed
overwhelmed by your support,
and we thank you from the
bottom of our hearts.

We would like to update you on
the further steps that we have
taken to get the education going
for the Indian rural children.
While our schools are currently
closed, we have introduced new
ways of reaching out to the
students and the parents, and
continuing to educate the children
during the coronavirus lockdown.
Please find below a couple of
steps that we have taken, in this
report.

Home Schooling 2.0

Isha Vidhya has launched a series
of home learning programs to
engage students and teachers.
Those home–based activities which
find favour among pupils and
academicians are being implemented
on a larger scale. Projects which do
not achieve the desired results are
being modified to improve acceptability.

Whatsapp Classrooms

The lockdown has blurred the distinction
between homework and classwork for the
students. We have overcome the hurdle
posed by the pandemic by sending lessons
via WhatsApp groups. Our teachers prepare
short audio/video notes and post them on
the groups. Students submit the completed
assignments in the same groups. A record
of students' responses is also being maintained.

To help students who need extra attention to
catch up with their classmates the Central
Academic Team sends worksheets on subjects
like Tamil, English and Mathematics. Special
modules have also been designed to help 10th
grade students prepare for their exams and
to provide career guidance.

We hope that you are excited like us as we
continue to educate the children in spite
of the lockdown. We are continually monitoring
the situations in the communities that we
serve in through Whatsapp feedback from
parents and communicating through the
community leaders. We will keep you updated
on the happenings.

Thank you again for your support, and look
forward for your continued engagement and
support! Please feel free to write to us in case
if you have questions, or if you would like to
help us in any ways possible.

Best Regards,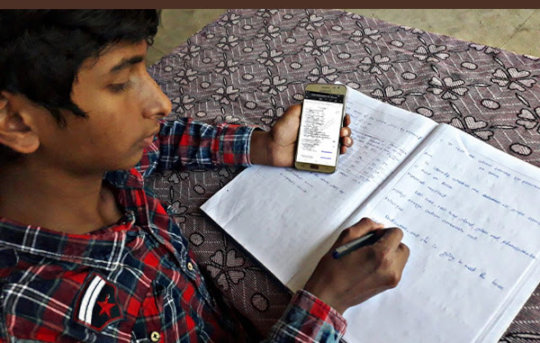 Links: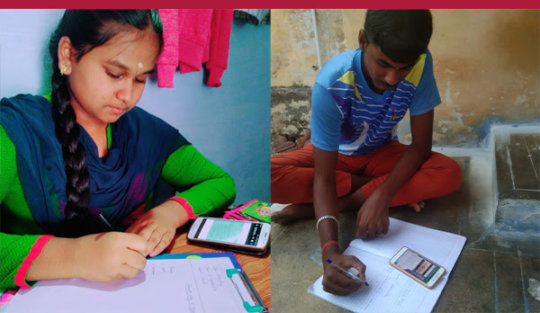 Dear Patrons,

In continuation with the last
week's report, we would like
to update you on some more
activities that we have taken
up as part of education during
lockdown.

Getting the creative juices flowing

From the comfort of their homes,
students of classes 9 and 10 are now
able to be part of fun–filled activities
which range from learning about
robotics, solving puzzles, being part
of surveys on education, social and
psychological issues. The students
also learn how to design projects
with the help of scratch program –
a blog-based visual programming
language.

Atul Pant, founder of Timeless
Lifeskills (TLS), a London–based
educational charity, is now helping
Isha Vidhya students upgrade their
knowledge base on a variety of
subjects. Pant interacts with our
students daily through WhatsApp.

Learning from Experts

It proved to be a rare treat for our
senior students when they received
an introductory video on basics of
Chemistry made by Ryan, a scientist
from Max Planc Institute.

The students reciprocated with a
number of questions for Ryan who
replied to each query in detail. This
is just the beginning as we plan to
continue this online interaction
between our students and experts
like scientists, economists and
entrepreneurs.

With all these initiatives, we hope
that the students will shine as ever!

We thank you for your attention,
and look forward for your continued
support.

Best Regards.





Links: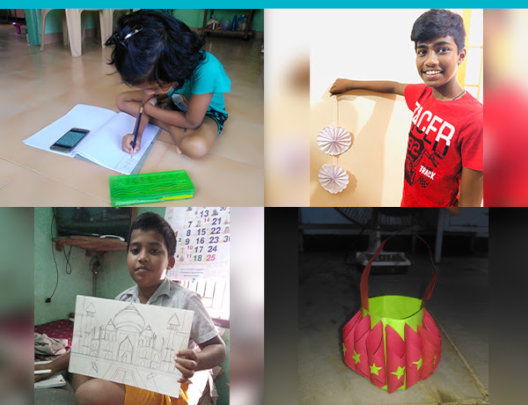 The global battle to beat Coronavirus
has heralded an era of innovation and
experimentation for the academic
community of Isha Vidhya. Our students
and teachers have embarked on a new
mission to protect and propagate the
eternal spring of knowledge.

Undeterred by empty classrooms and
the spectre of the pandemic, members
of Isha Vidhya's Central Academic Team
have put their heads together with school
teachers, community leaders, and the
volunteers to take education into the
homes of students. They have held
numerous brainstorming sessions over
video calls to come up with internet
and technology–based innovations to
ensure that learning doesn't stop even
during lockdown. We are attaching a few
pictures of these efforts.

Our commitment to educating rural India
is always on at all times, including during
these tough times. We are glad that you
are continuously engaged in knowing and
supporting our project. We thank you for
all you have done for your project so far,
and look forward for your continued
engagement!

Thanks & Best Regards,


Links:
WARNING: Javascript is currently disabled or is not available in your browser. GlobalGiving makes extensive use of Javascript and will not function properly with Javascript disabled.
Please enable Javascript
and refresh this page.