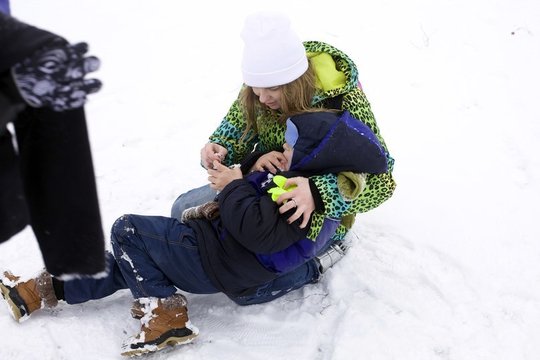 Thanks to your support "Shag Navstrechu" managed to compensate the work of our volunteer Kristina Petrova. That is what writes Kristina in her report:
"Firstly I want to mention that although the work of the volunteer is based mostly on long-term effect, the results can be seen in 5-6 months. All volunteers and specialist are very glad to see even tiny children's achievements. For example Sasha Y. is a hyperactive child, he hardly can concentrate on a classe. To calm him down we play with sensory brushes to develop his haptic sphere. We also had a training with yoga instructor from UK Jo who taught us how to work with children with special needs effectively and safely. Now Sasha Y. and I practice breathing exercises and massage, after which we go to art classes and start painting. During painting we also listen to the music and Sasha sings along on his own imaginary language. Not long ago he sat in silence during art classes. I can see that now Sasha started to make to noises, try to repeat some words. And that is a huge achievement for us and for Sasha!
Another child Igor K. has a lot of energy and that is great! We go on walks, he loves to run, to wander across the territory of the orphanage. We also try to paint in the art class and to work with playdough, but usually it's hard for Igor to concentrate and very soon he looses the interest in the action. I try to work on that in order to develop his concentration on certain things.
Winter also passed great: specialists and volunteers of "Shag Navstrechu" congratulated every child of the 3rd building, giving each child a special present he/she wanted.
"Shag Navtrechu" also celebrated 10-year anniversary of the organization. During this event we organized workshops, food zone and music zone. We also brought children from the orphanage and they eagerly participated in the celebration: started singing and dancing, participated in workshops. That experience is something we will hever forget!"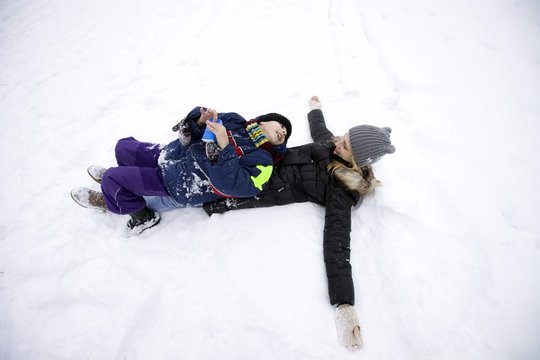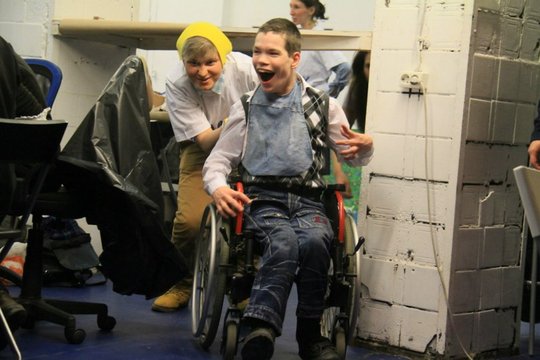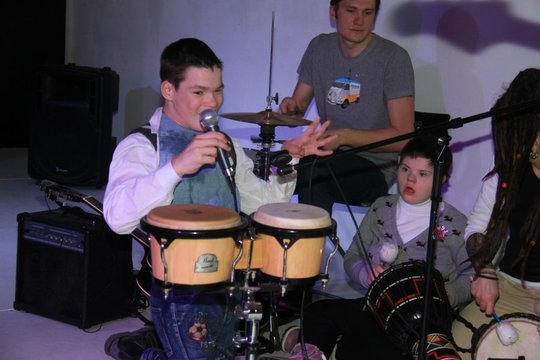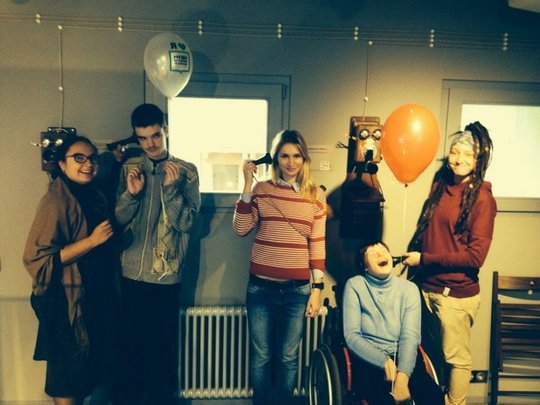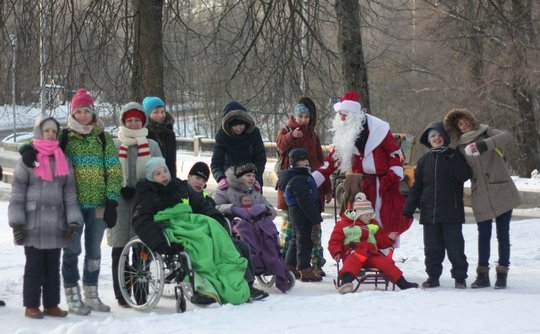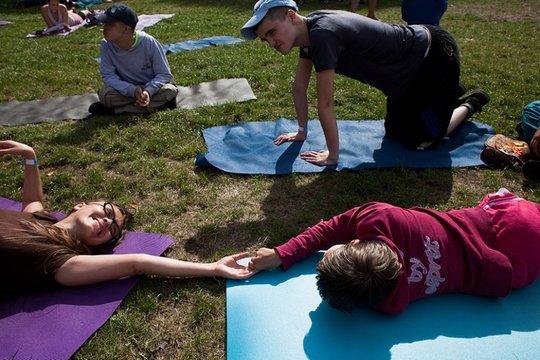 Thanks to the funds received we were able to compensate partly work of one volunteer. Here is a small report written by children curator about passed months:
"These three months were full of interesting trips and I'm going to describe some of them.
First we repeated our last trip to the countryside, which was very successful and spent a wonderful week with children in a village. That time we took the smallest kids and the "weakest". During this week we picked apples, watched cartoons, painted, had long walks… Of course, firstly children were scared – they have never been outside the orphanage and the new environment frightened them. But they got used to it really fast and got along with each other and volunteers. That experience was highly important for us, because we saw that with the joint effort we can provide comfortable and appropriate living conditions for our orphans.
After our trip we also managed to organize different visits for our children: we were on a charitable festival "Anton tut riadom" (Anton is here), that was held to support children with autistic disorders. Children and volunteers of "Shag navstrechu" had a great time: we were on a concert, saw mimes, took photos in a photobooth and even practices yoga a bit.
We also visited seaquarium this autumn, where we saw fish, louts and other sea animals. Kids were exited by our little trip, they liked all parts of it, attentively watching the road as we drove, enjoyed our little walk and then were amazed to see that big significant world of sea."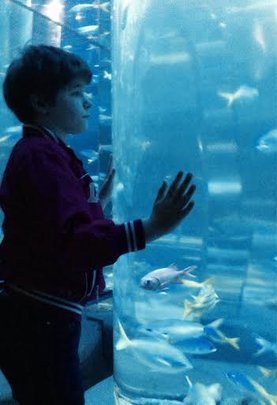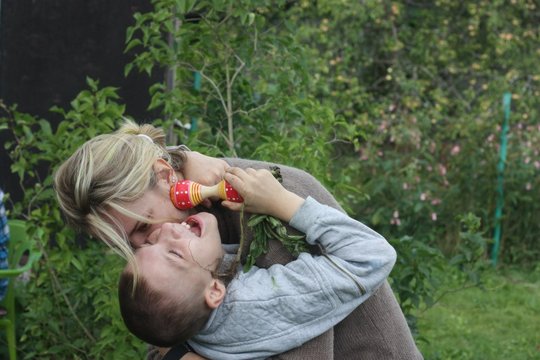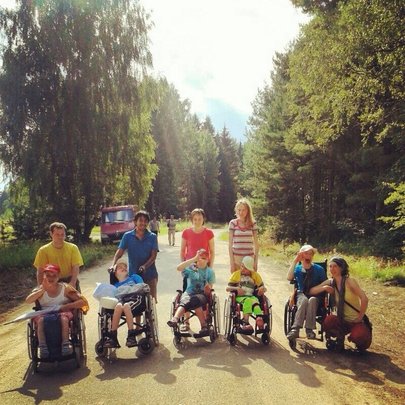 Thanks to the funds received we were able to compensate work of our volunteer – Christina Petrova. Here is a small report written by Christina:
'My first month as a volunteer passed very quickly. Specialists and volunteers of 'Shag Navstrechu' had a summer trip with 10 kids.We rented 2 houses near a small lake - it was great! Quiet and very beautiful. During our trip we taught kids to brush teeth (those who can't do it), to write, even to cook. All our kids gained new useful skills in that trip and had a chance to rest outside the walls of the orphanage. Our weekend was full of great amusements: we had music sessions, went boating, picked berries, and watched cartoons. Some children even learned to make pancakes and meatballs. There is no doubt that every kid in that trip became more independent and sociable. They started to get along not only with volunteers and employees of 'Shag Navstrechu' but what is more important with each other.'
Thanks to the funds received 'Shag Navstrechu' was able to give 10 children love and support of a caring person. Without a support of our volunteers we wouldn't be able to arrange that trip because every child needs an individual care and support.
Every trip outside the orphanage is a huge event for our kids and we are truly grateful for giving us a chance to make their lives a little bit more eventful. Our volunteers will continue to share their time and attention with orphans and your help will help them to do it!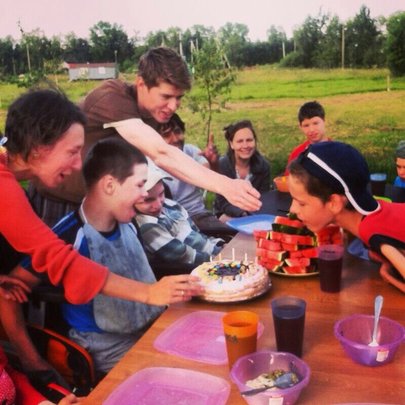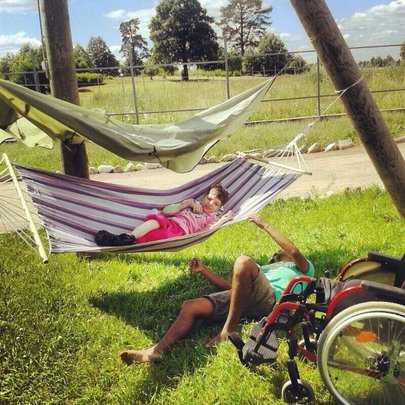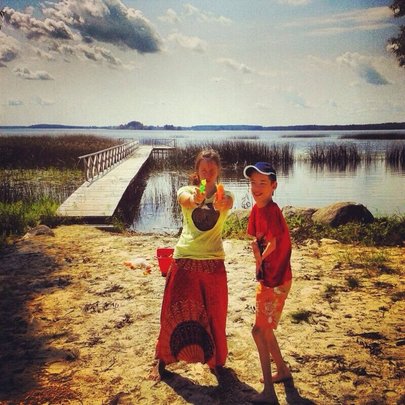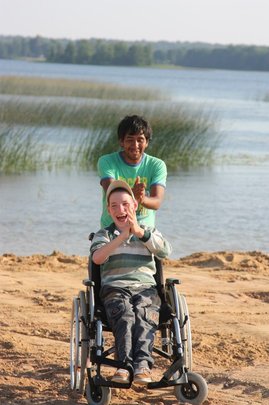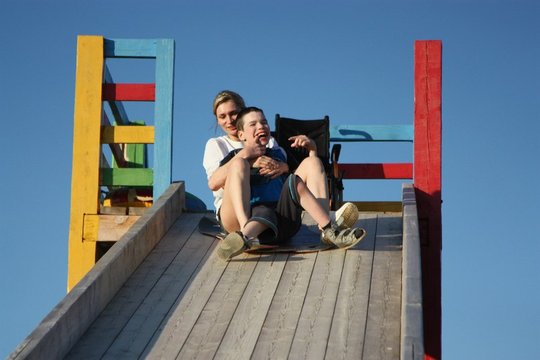 WARNING: Javascript is currently disabled or is not available in your browser. GlobalGiving makes extensive use of Javascript and will not function properly with Javascript disabled.
Please enable Javascript
and refresh this page.