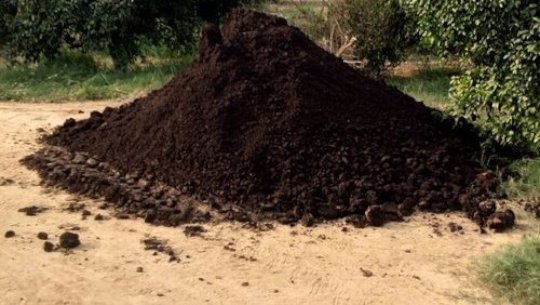 Barnamala Educational and Cultural Society hope you and your family stay safe and healthy.
Respected Donor
The whole world is in panic of COVID-19 and do not know, what will be the condition of tomorrow.
Cows dung is a most important source of bio-fertilizer and used for generating energy. It is very effective's alternatives to chemical fertilizers by enhancing productivity in long term with maintaining the soil health and enhances the microbial population. Cowdung manure and vermicompost increases soil organic matter content, and this leads to improved water infiltration and water holding capacity as well as an increased cation exchange capacity. It is one of the renewable and sustainable energy resources through dung cakes or biogas which replace the dependence upon charcoal, fuel wood, firewood and fossil fuel etc. Beside it, application of cowdung in proper and sustainable way can enhance not only productivity of yield but also minimizing the chances bacterial and fungal pathogenic disease. Therefore, improper use of cowdung should be stopped and use as organic manure for maintaining productive and sustainable farming system. Cows dung is a most important source of bio-fertilizer but at the same time cow's urine, cow's horn and a dead body of a cow can be used for preparing effective bio-fertilizer. Animals can play an important role in the provision of energy either in negative way where livestock keeping contributes to deforestation in large parts of forested area or in positively, such as by transforming plant energy into useful work or by providing dung used for fuel through dung cakes or biogas to replace charcoal, fuel wood, firewood etc. Most livestock products in mixed farming systems are derived from animals that are fed on local resources such as pasture, crop residues, fodder trees and shrubs. The farm animals (cows, bullocks and milk buffaloes) provide dung and urine to enrich the soil, while crop residues and fodder form the bulk of the feed for these animals . In our country, farming and agricultural cultivation, as per the traditional age-old system, used to be done, with cow dung amongst others serving as manure. There are a variety of cow dung and cow's urine products, which can be used as fertilizers and pest repellent respectively in agricultural practice. These products are very popular and are using day by day. Low soil fertility is one of the greatest biophysical constraints to production of agroforestry crops . Cow dung is a very good source for maintaining the production capacity of soil and enhances the microbial population. But due to increasing population pressure and demand of food resources, there is a need of introducing a chemical fertilizer, pesticides and insecticides to the soil, which are disturbing the soil physio-chemical properties including soil texture, porosity, and water holding capacity and also disturbed the soil microbial population. Therefore, improper use of cow dung should be stopped and should only be applied in the farmland instead of chemical fertilizers, so that the productivity and sustainability of soil could be maintained which will increase the production capacity of food treasure.
In this critical conditions, we feel unfair to ask for donation. Your own communities are also in struggle to get a helping hand. This is a global crisis, kindly help those who are in real need of your generous support
Thanks to all of our Supporters, Donors & Friends who made this possible! We couldn't accomplish any of this without your support. Also we assure you that your donations will exclusively support the welfare programs.