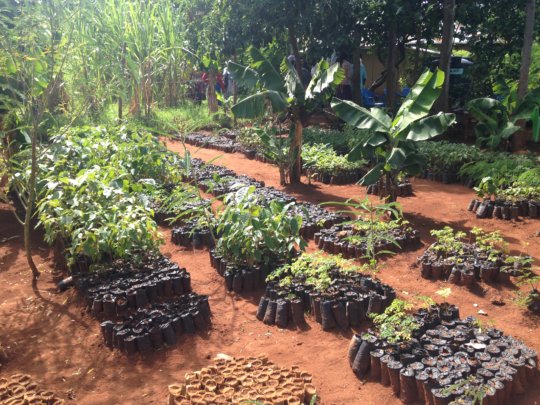 The farmers you have supported in Tawa, Kenya have had a busy few months! After the grafting workshop in Fall 2015, where farmers learned to graft mango and avocado seedlings for their Forest Gardens, farmers began preparing their fields for planting. Their newly grafted fruit tree seedlings must be cared for with great attention over the first few months to ensure that they grow strong and healthy before being planted in farmer's fields. The trees they learned to graft in nurseries in 2015 will be ready for planting with the coming rains, expected in March and April this year. These grafted varieties that farmers will plant this spring will not only produce fruit of much higher quality than those commonly planted from seed, but the trees will also begin producing fruit more quickly, providing more income to farmers in a shorter amount of time.
In addition to the fruit trees, farmers will also be planting other agroforestry tree species this spring to help protect their fields, further increase their value, and improve soil fertility. These species – including Senna, Albizia, and Leucaena – are fast growing and work in a complementary system with the fruit trees. This planting system – which we call the Forest Garden – helps to stabilize the soil and increase soil fertility due to nitrogen fixation and nutrient cycling. They also provide important income and fast-growing sources of useful tree products (including fodder, poles, and fuelwood). Farmers will take further advantage of the short rainy season this spring to grow diverse vegetables in their recently-built market gardens. Collectively, the foods and market opportunities provided by fast-growing vegetables and agroforestry trees will help farmers feed their families and earn extra income while they're waiting for their fruit trees to mature and produce an abundance of fruits.
As the spring rains taper off into the long, dry summer, farmers will continue to participate training events designed to further build the Forest Gardening knowledge and skills that they have gained so far in the project. As we approach the Fall we will again distribute seeds, tools, and planting materials to farmers in preparation for the long rainy season at the end of the year, during which they will add even more fruit, timber, and agroforestry trees to their Forest Gardens.
Links:
In August and September of this year, all of the Tawa Farmer Groups in our program were given intensive training on fruit tree grafting by one of our lead farmers, Mr. Peter Kitua Nyunyi. Peter is a graduate of the Farmers Training College in Katumani-Machakos, and he has over 30 years of experience in grafting and fruit tree management.
Approximately 1,200 mango seedlings and 1,000 avocado seedlings were successfully grafted! With those, each participating farmer will have five mangoes and four avocados to plant in their Forest Gardens at the onset of the short rains in April 2016. The grafted seedlings must stay in the nursery to be protected, but can be planted when the rainy season starts in April. Once out-planted into a Forest Garden, these grafted fruit seedlings will grow quickly and begin to bear fruit in aproximately one to two years. In the first few years, the mango and avocado trees will produce 10-20 high-quality fruits per tree, with yields increasing exponentially over the years as the trees mature. Currently, farmers are also surrounding their Forest Garden vegetable plots with papaya and banana, which do not require grafting and will begin producing fruit in less than a year.
A fruit juice factory in Makweni County, where we find the Tawa community, is set to open in early 2016. The factory will process citrus, mangoes, avocados, bananas, papaya, and other fruits. Fruit farmers in Kenya are able to register with the factory to supply their produce to the factory, and produce collection centers will be set up near Tawa so that our farmers will be able to easily transport their produce to them. The advantage of the factory- in addition to a steady, local, and easily accessible market- is that they plan to offer fruit farmers in the country a set minimum price per piece of fruit. This is a big deal for our farmers, who are not yet accustomed to a steady and reliable paycheck. The juicers will likely offer farmers a higher price than what they would receive from other markets. This discourages produce brokers from taking advantage of smallholder farmers, and fruit farmers can look to these more consistent local markets for higher income.
Links: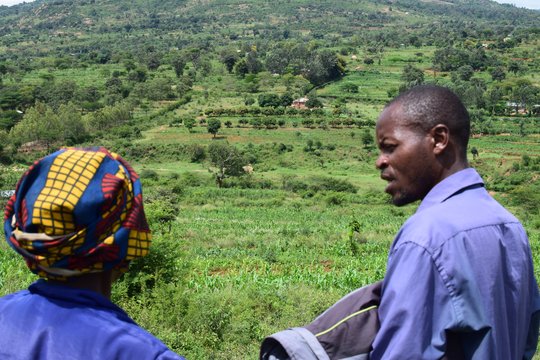 In the last six months, Trees for the Future has been working hard to prepare the 288 participants of our forest garden project in Tawa, Kenya. These farmers will plant and care for forest gardens that will help them increase their incomes, boost their family's food security, and access new market opportunities by selling products like fruit to a new nearby fruit juice factory.
The farmers are participating in a four-year long program which will allow them to plant a diverse mix of trees and vegetables on their farms. We are working with farmers to grow different types of vegetables such as kale, spinach, onions, amarantha and sweet peppers. Additionally, the farmers are preparing to plant fodder trees like Leucaena leucocephala, Leucaena Tri-candria and Sesbania sesban, as well as fruit trees like mangoes, avocados, and papaya. Finally, they will also cultivate fast-growing agroforestry trees like Grevillea robusta, Jacaranda mimosifolia, Acrocarpus fraxinifolius, Senna siamea and medicinal trees like Moringa oleifera. All these species were selected by farmers based on subsistence needs and market opportunities.
This combination will help farmers stave off hunger and have economic returns in the short term via vegetable and tree planting, while preparing their plots for robust soil regeneration through trees like Leucena leucocephala and Grevillea robusta.
Right now, we are working with farmers to distribute nursery kits and other necessary supplies.
Trees for the Future has been able to support these farmers with farm and nursery equipment like forks, hoes, shovels, and watering cans. All the 288 farmers in our Tawa program benefit from these tools. The tools will help these farmers when managing thousands of seedlings in their nurseries and when planting seedlings on the farm.

Because Tawa is one of the very dry areas of Kenya, Trees for the Future supports these farmers with water liners as well as training them on how to capture rain water. Currently they are using water liners to capture rain water and also store water for their vegetable and tree nurseries. With water harvesting, the farmers will be able to minimize losses in terms of seedlings drying up during dry times.
Our Tawa area farmers benefit from vegetable seeds which they learn to grow in their forest gardens. Currently the farmers are using these vegetables as food at home and to sell at market. This helps them earn cash to enable them to buy basic goods like sugar, flour, salt and cooking oil. Their children have been able to benefit in terms of immediate nutritional improvement.
Our Tawa farmers continue to establish more tree nurseries and currently they are managing different types of seedlings which include fodder trees, agroforestry trees, and fruit trees. Each of these farmers anticipate out-planting thousands of seedlings during the upcoming long rainy season (October-December).
With your help we have been able to reach 200 of the 288 farmers in our Tawa Program. There are many more to help in this project so please consider donating today!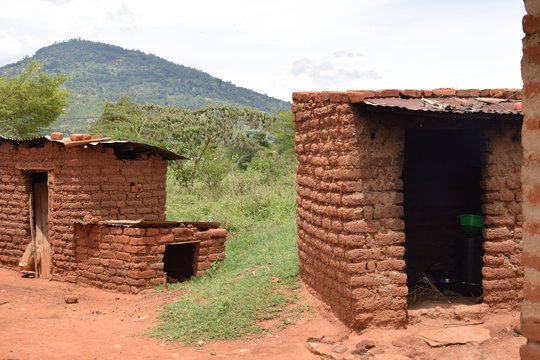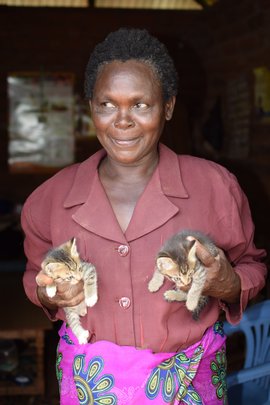 Links:
WARNING: Javascript is currently disabled or is not available in your browser. GlobalGiving makes extensive use of Javascript and will not function properly with Javascript disabled.
Please enable Javascript
and refresh this page.