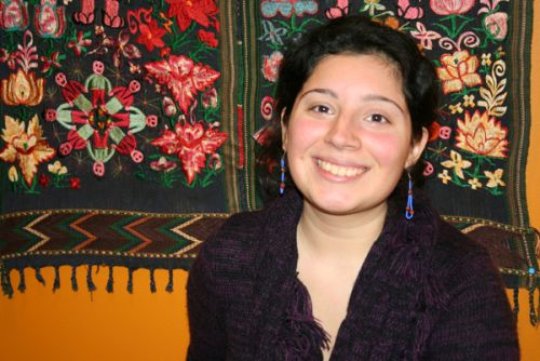 "LAYC saved my life. They gave me a helping hand. I was completely alone," shares Hunter, age 21. Hunter came to LAYC through the Street Outreach Program, went on to complete job training at LAYC, and is now a student in LAYC's Bard College where she is working toward six college credits in the humanities. To meet Hunter is do a double-take of sorts. She sounds not unlike a graduate student defending a thesis as she speaks about her life, the current political climate, or issues of social justice. Her enthusiasm for learning is palpable.
One year ago, Hunter came to a crossroads. Her mother had fallen ill after years of drug use and related health problems, and she was staying with her estranged father and his new family. She became depressed, and soon after, homeless.
Today, Hunter is hopeful for the future and focused on continuing her college education.
"I've learned that it's okay to take a different road than the one I had expected to be on. I read somewhere that there is no authentic self. I used to question if I'd be the same person had I had a different upbringing. Now, I've learned that the challenges I've experienced, while painful at the time, have made me who I am. I'm learning to be happy and satisfied with life and more grounded," affirmed Hunter.
LAYC's Street Outreach Program (SOP) staff outreach in the DC community to find homeless or unstably-housed youth and connect them with services, just like Hunter. Youth receive case management and counseling, access to housing and education, sexual health education services, and workforce development training. Case managers work one-on-one with youth to determine their individual needs and create a plan for the future.
A donation $10 can provide a winter survival kit for a youth like Hunter. Your support means the world to youth who are trying to get on their feet.
Gracias,