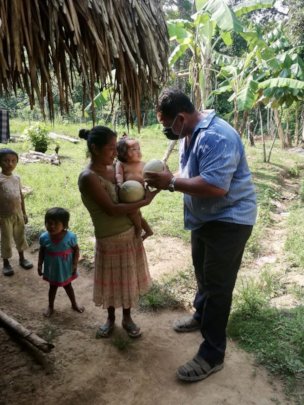 We want to share some words directly from our amazing friends at Casa Guatemala. Executive Director Heather Graham recently told this lovely story of sharing and caring and we wanted to pass it along to you:
"Today I want to call attention to the incredible heart and generous soul of our dear Don Armando. He is the father figure for dozens of the young people who grew up with us. He has been with Casa Guatemala since 1994, and in that time has become the head of our maintenance, transportation and security. But he is much more than an employee. Armando is Casa Guatemala and we wouldn't be the same without him. This week, someone offered him a pick up truck full of mangoes so that he could sell them in his village. He asked for the day off to go get them. It's very slow here and donations are not coming in as much as we need. So a chance for him to make some extra money for his family was a blessing. When he got back, he told me that he had to go again the next day because he had also secured a donation of over 2,000 mangoes for Casa Guatemala. Today, Armando and the limited staff we have on site, walked from house to house through our two neighbouring villages of Las Brisas and Camelias and gave mangoes to every single family with children. Not just those from our school. The donations we very much appreciated by everyone. As we move forward through this crisis, we will continue to seek our ways that we can help and be of service. It is what gives us hope and faith for the future. Please continue to give so that we can help those families in need to get through this unprecedented time so that the children will come back to us healthy and strong and ready to learn!"
Don Armando and the team have also received a similar donation of cantaloupes which has also been distributed to the community. Please consider making a contribution directly to Casa Guatemala to support this and their other important work through this crisis. We would also appreciate any support of our fruit tree planting project with them, which, at the moment, is still planned to take place in July.
Gracias por su apoyo (Thank you for your support),
The FTPF team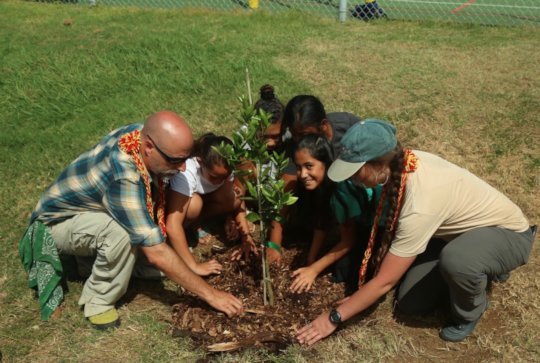 Aloha friends,
Spring is just around the corner and that means FTPF is entering another fruitful planting season! We will be returning to Hawai'i later this summer to continue our work to bring the nutritional, environmental, and social benefits of fruit trees to Hawaiian communities.
We have some exciting projects lined up including potential collaborations with a Native Hawaiian farmers association, a rescued animal sanctuary, and a lowland forest conservation group. It is important to continue our reach and work with local, innovative groups attempting to answer some of the island's most pressing problems.
We believe all Hawaiians deserve access to fresh, locally-grown food and a clean, bountiful environment--thank you for being a part of this work!
Mahalo nui loa,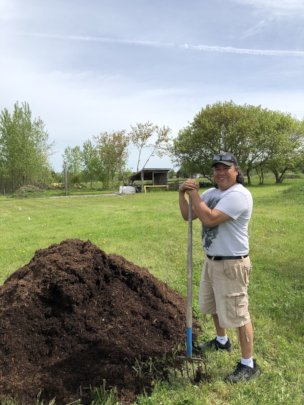 Spring is nearly upon us and we are gearing up for our next round of Trees for Tribes projects! This year, we will be working with the Bay Mills Indian Community in northern Michigan to plant community orchards on tribal lands in order to support their work towards food sovereignty and improved tribal member nutrition.
The Bay Mills Indian Community leadership applied directly to FTPF after learning about our other programs in the area with the White Earth Nation and Saginaw Chippewa Indian Tribe. In their application, they told us why they want to plant fruit trees on their lands:
"The Bay Mills Indian Community is a rural Native American community that is currently experiencing astronomical levels of obesity and chronic diseases, with 54% of the adult population currently being categorized as obese/overweight, as compared to the Michigan average of 31%. If given the opportunity to plant an orchard, the community will derive significant benefits related to increased access to wholesome, nutrient-dense foods, while also increasing knowledge of new planting techniques that they can duplicate at home to supplement their diets."
Thank you for your ongoing support of Trees for Tribes - with your help, FTPF will continue this work to support indigenous peoples' right to healthy, sustainable, locally-grown food!
WARNING: Javascript is currently disabled or is not available in your browser. GlobalGiving makes extensive use of Javascript and will not function properly with Javascript disabled.
Please enable Javascript
and refresh this page.