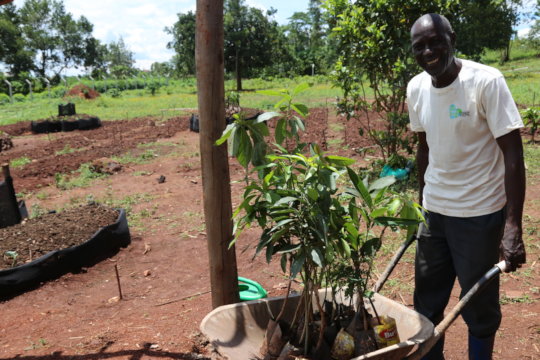 Spring is right around the corner and so is our next trip to Uganda! In just a few short weeks, FTPF will be on our way to Jinja in order to plant and distribute tens of thousands of fruit trees to families, farmers, and students.
We are very proud of the work we have achieved in the region in the six years we have been working here, with stories of students lining up several times a week to receive fresh fruits from their schoolyard orchard and farmers having 100% survival of their trees.
Thank you for your continued support of Fruit Trees for Uganda. We can't wait to get back to this beautiful part of the world in order to create sustainable, long-term sources of nutrition that contribute to a cleaner, greener environment for all!
PS: There is still time to join us as a volunteer, working side-by-side with our staff and local families to plant fruit trees. The trip ends at one of Africa's most celebrated national parks and wildlife areas. See our website for details and to apply!
To a fruitful future,
The FTPF Team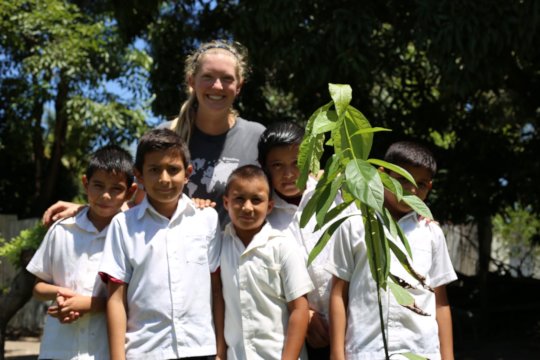 Spring is right around the corner and so is FTPF's next trip to Central America--and we want you join us!
FTPF has been working in both El Salvador and Guatemala for years to bring the beauty and bounty of fruit trees to those who need them the most. We invite volunteers to work side-by-side with our staff and local families to plant thousands of trees at schools, farmer's cooperatives, and low-income neighborhoods.
This is a very unique experience to spend time with local people and make a real, tangible difference in the local community's health and well-being. As a previous volunteer said about his experience: "I honestly could not find a better use of my time than volunteering with the Fruit Tree Planting Foundation."
To apply, visit our website or send an email to info@ftpf.org. Please note that the Guatemala itinerary has yet not been added, but if you are interested in that part of the trip, just let us know. We hope to plant trees with you soon!
To a fruitful future,
The FTPF Team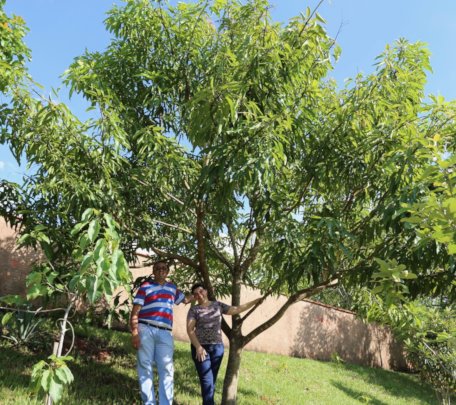 Fruit trees are changing the lives of students and families in southeastern Brazil. With a decade of planting trees at schools, public spaces, and family homes, FTPF's project in Mococa is having real, tangible effects. During our last trip, one school director said of her thriving orchard:
"The school overall has gotten happier, the students are happier. There is more movement and life to the school, more people playing and engaging with the environment, there is more shade and fresher air. Often you will find a student with a purple mouth from the mora (mulberries) or a red tongue from the acerola (cherries). Overall, the students, the school itself is a happier place."
We want every school in Mococa to have this experience. Please help us by donating today to bring thousands of fruit trees to Brazil to create greener, cleaner, and more abundant schools and communities just like this one!
WARNING: Javascript is currently disabled or is not available in your browser. GlobalGiving makes extensive use of Javascript and will not function properly with Javascript disabled.
Please enable Javascript
and refresh this page.