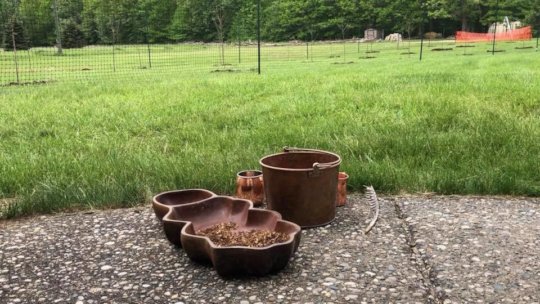 We just wrapped up our tree-planting trips to the Saginaw Chippewa Indian Tribe and the White Earth Nation, and we are feeling humbled and excited by the work done over the past couple of weeks.
220 fruit trees were blessed by their respective tribes before being planted on tribal lands, where they will serve the surrounding communities for generations. Orchard sites include a senior center, behavioral health treatment facility, a center for native rights, a community farm, a tribal center, and even a few at tribal members' homes.
The seventh fire of Anishinabe tradition is indeed burning strong across these lands, and we are very honored to contribute towards the fight for food freedom and native sovereignty through the planting of fruit trees.
Miigwech for the continued support of the Fruit Tree Planting Foundation's Trees for Tribes program, and here's to a fruitful future for all native peoples!