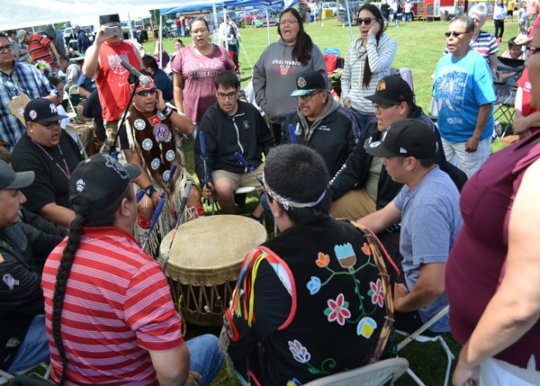 Dear friends,
We are currently planning our next Trees for Tribes projects which will take place in the spring of 2020. We have received an appeal to participate in our programs from the Bay Mills Indian Community in the very north of Michigan near the Canadian border. The tribe would like to plant and distribute hundreds of fruit trees on their lands and to rural Native American families in order to support native food sovereignty and overall health and well-being. As the tribe described to FTPF:
"The Bay Mills Indian Community is a rural Native American community that is currently experiencing astronomical levels of obesity and chronic diseases, with 54% of the adult population currently being categorized as obese/overweight, as compared to the Michigan average of 31%. If given the opportunity to plant an orchard, the community will derive significant benefits related to increased access to wholesome, nutrient-dense foods, while also increasing knowledge of new planting techniques that they can duplicate at home to supplement their diets."
We want to fulfill this wish of filling their lands with fruit trees. Therefore we are asking friends of FTPF to donate today to make this project possible--every donation is a step towards ensuring native communities have access to healthy, locally grown, perennial fruit that will nourish and feed tribal communities for decades.
To a fruitful future for all native peoples,
The FTPF Team
Ola friends, I'm sure many of you have seen the news about the recent devastating fires ravaging the lungs of our planet that is the Amazon Rainforest. In Brazil alone, there have been more than 74,000 fires across the country this year, and nearly 40,000 fires across the Amazon. This surge in burning has accompanied a spike in deforestation in general. More than 1,330 square miles of the Amazon rainforest have been lost since January, a 39 percent increase over the same period last year, according to The New York Times.
One way we can fight deforestation is simple: reforestation. FTPF's work in Brazil will continue to replant with fruit trees in order to not only provide food and shade for Brazilians but also for the incredible diversity of Brazilian wildlife. Our projects have already had impacts on local wildlife by creating habitat sanctuaries for birds in areas that had been without such populations previously.
We must act now. We much continue planting trees in Brazil. We must support our Brazilian friends in their efforts to preserve the incredible landscape of their country.
Muito obrigada,
The FTPF Team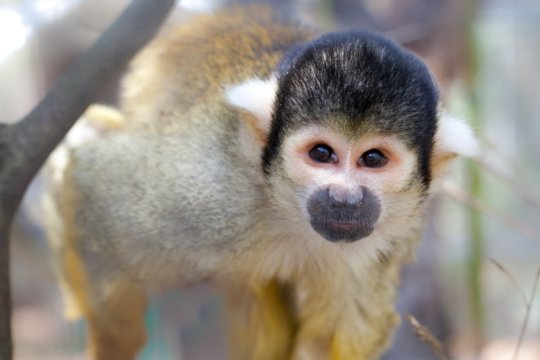 Hello friend and thank you for your support of the Fruit Tree Planting Foundation's effort to bring fruit trees to the monkeys of Jungle Friends Primate Sanctuary!
We are currently still in the fundraising stage of this project, but we are excited by the momentum. Jungle Friends has created a beautiful home for these monkeys and we'd like to share this video they recently posted showcasing Rico, one of the squirrel monkeys who will be benefiting from these fruit trees once we are able to plant them.
Please consider sharing this fundraiser with friends and family to help us reach our goal. You can also follow along with both Jungle Friends and the Fruit Tree Planting Foundation on our other projects while we continue fundraising and planning.
To a fruitful future for all living creatures,
The FTPF Team
WARNING: Javascript is currently disabled or is not available in your browser. GlobalGiving makes extensive use of Javascript and will not function properly with Javascript disabled.
Please enable Javascript
and refresh this page.