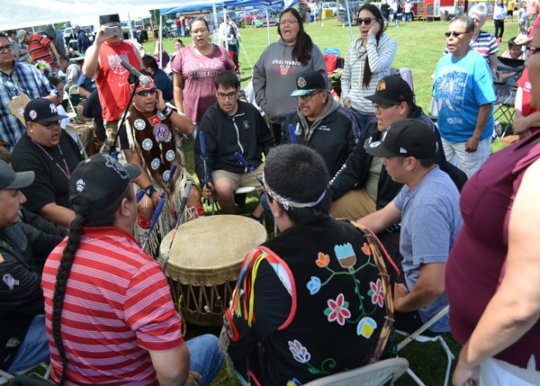 Dear friends,
We are currently planning our next Trees for Tribes projects which will take place in the spring of 2020. We have received an appeal to participate in our programs from the Bay Mills Indian Community in the very north of Michigan near the Canadian border. The tribe would like to plant and distribute hundreds of fruit trees on their lands and to rural Native American families in order to support native food sovereignty and overall health and well-being. As the tribe described to FTPF:
"The Bay Mills Indian Community is a rural Native American community that is currently experiencing astronomical levels of obesity and chronic diseases, with 54% of the adult population currently being categorized as obese/overweight, as compared to the Michigan average of 31%. If given the opportunity to plant an orchard, the community will derive significant benefits related to increased access to wholesome, nutrient-dense foods, while also increasing knowledge of new planting techniques that they can duplicate at home to supplement their diets."
We want to fulfill this wish of filling their lands with fruit trees. Therefore we are asking friends of FTPF to donate today to make this project possible--every donation is a step towards ensuring native communities have access to healthy, locally grown, perennial fruit that will nourish and feed tribal communities for decades.
To a fruitful future for all native peoples,
The FTPF Team