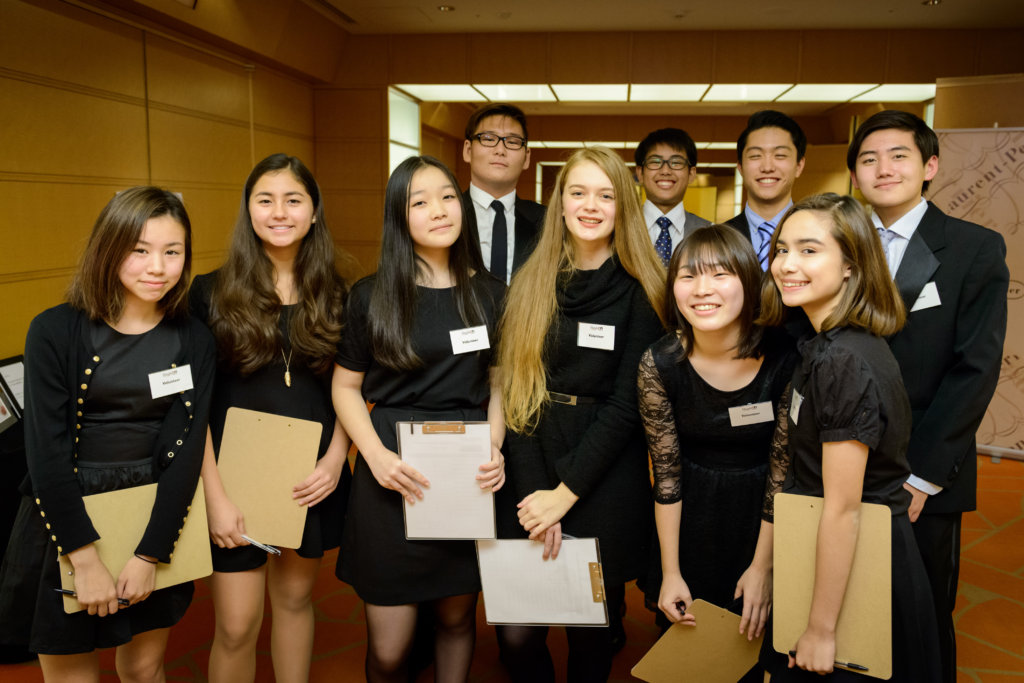 Happy New Year!
Thank you for your incredible support of our youth leadership program this past year. You are directly helping our newest generation of Hands On Tokyo volunteers to spread awareness about our organization and create positive impact in communities in need throughout out Japan. They have proven to be indispensable members of our team. With their help, Hands On Tokyo was able to meet new goals, grow further, and host events.
In November, our teen volunteers carried an essential role at our Taste for Volunteering soirée that raises funds for our organization and projects. They circulated the room, helping locate donors, providing direction, and ensuring that the event went smoothly. We are especially proud of their role at the event and their representation of Hands On Tokyo in their schools and at our projects.
In December, the American School in Japan boy scouts went to Ogatsu in Miyagi Prefecture. Ogatsu was completely devastated by the tsunami and is still far from ready for reconstruction and redevelopment.
15 Hands On Tokyo volunteers helped move plants, weed, fertilize, and plant colorful pansies and tulip bulbs at the Ogatsu Rose Garden Factory.
A local resident founded the Ogatsu Rose Garden Factory after the tsunami on the land where her mother perished. Her goal is that former residents and visitors can once again see beauty when they first enter Ogatsu. It is also a place where families can grieve the loss of loved ones. The founder was grateful to have school children there volunteering. Their laughter and energy calmed the souls of those who sadly perished.
With your generous support, we hope to be able to continue bringing volunteers to Ogatsu in the near future.
There is still so much to be done in Tohoku, and people in need of support and encouragement. We are now planning our first volunteer weekend in Tohoku in 2017 and looking forward to taking a group of our youth volunteers with us next month.
Thank you in advance for your continued support of our ever growing youth leadership program. 2016 was a big success, and we are all excited to see what they can accomplish in this new year with your help.