Teen Report
Dear HOT supporters,
Thank you so much for your support of our teen advisory board. We raised $2,600 on Globalgiving so far and we have $7,400 remaining to reach our minimum fundraising goal. We could use your help and support in getting the word out to others about the campaign underway to meet our goal!
You may not be familiar with our teen advisory board, so I would like to explain about the group and the impact it is making every day. In 2010, The American School In Japan -Japan alumnus Jonathan Higa and Alex Heideman decided to get more involved in Hands On Tokyo by offering more youth-centered community service activities. Through volunteer activities, the students involved saw the need to establish the teen advisory board to spread the idea of volunteerism to teens in the international school community as well as sparking interest amongst their Japanese peers. By 2014, there were 19 members on the teen advisory board from six different schools. Their activities consisted of; environmental clean up efforts, technology projects with children in institutionalized homes, charity concerts, blind soccer- engaging participants with a lack a vision, Tohoku –disaster relief assistance, beach clean ups, gardening and painting at an institutionalized children's home.
April was a busy month for the teen advisory board. Hands On Tokyo hosted a "Spring Charity Concert" at the Tokyo American Club on Saturday, April 4th, 2015 along with the teen advisory board. All of the proceeds from this concert were used for our Tohoku Recovery Assistance and Projects. This event was a success! There were many teen volunteers who performed and assisted the day of the concert. On April 25th and 26th the teen advisory board facilitated a painting project. In the following pages you will find additional information about some of the events as well as some pictures of the teens in action.
Here's a recap from the teen advisory board members:
"The painting project was a really inspiring and exciting event for us, it was a tangible manifestation of our efforts and goals over the past year. It was great to finally see our fundraising at work firsthand, and to be able to physically participate in giving back to the community. What made this event so successful, in my opinion, was the fact that the activity itself was so fun. Volunteering isn't necessarily gritty strenuous work in fact, what added to my personal sense of accomplishment was that we could come together and give to the community as a team. Making valuable connections and bonds as we do so. This feeling of collaboration and contribution combined with a positive side of spectacular, sunny weather made the day memorable and fun for all the participants: they were unanimous in regarding the day as a great success. "
"It was especially cool for me because I never paint houses...not that I paint anything to begin with. It was a new experience for me and that made it even more fun. Collaboration and teamwork was something that was emphasized throughout the entire day," said Kenji Makiguchi, a volunteering senior from St. Mary's International School.
The current fundraising campaign will provide valuable support for our teens to continue to make an impact in the community both through their individual outreach and by being an example of engaged volunteerism to their peers in Japan. Please help us today by making a donation or by sharing the great work of these students with members of your network.
A reminder that if you don't already, please follow and share what we are up to! We look forward to sharing more stories with you!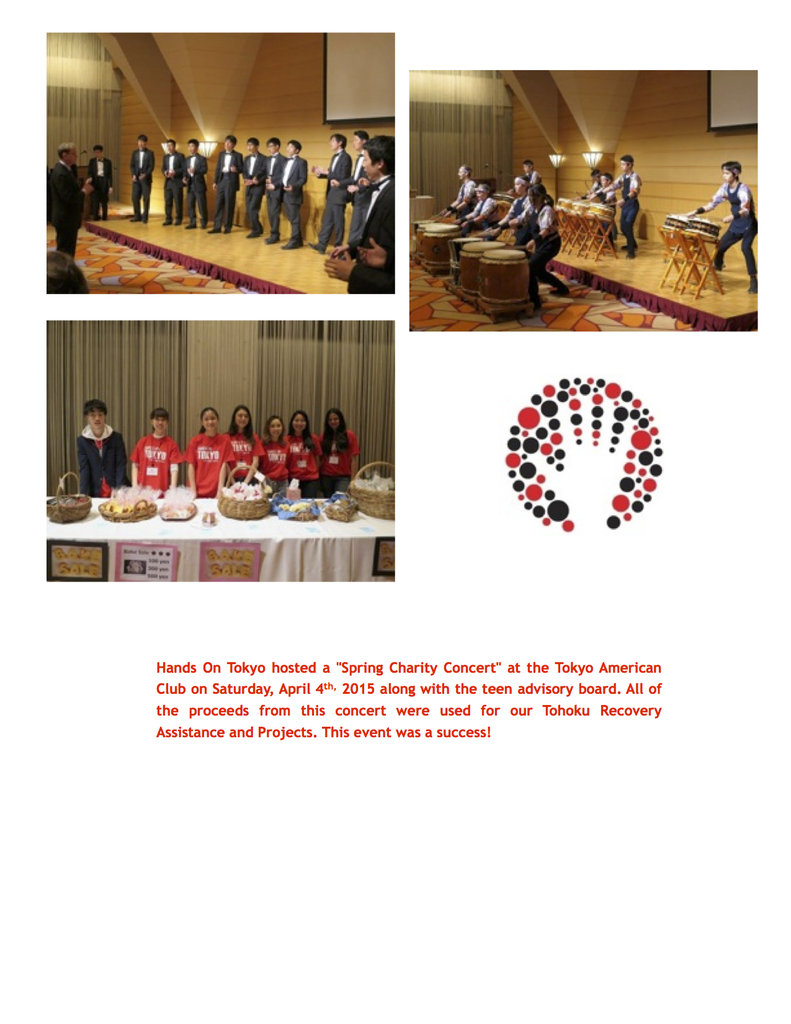 Attachments: