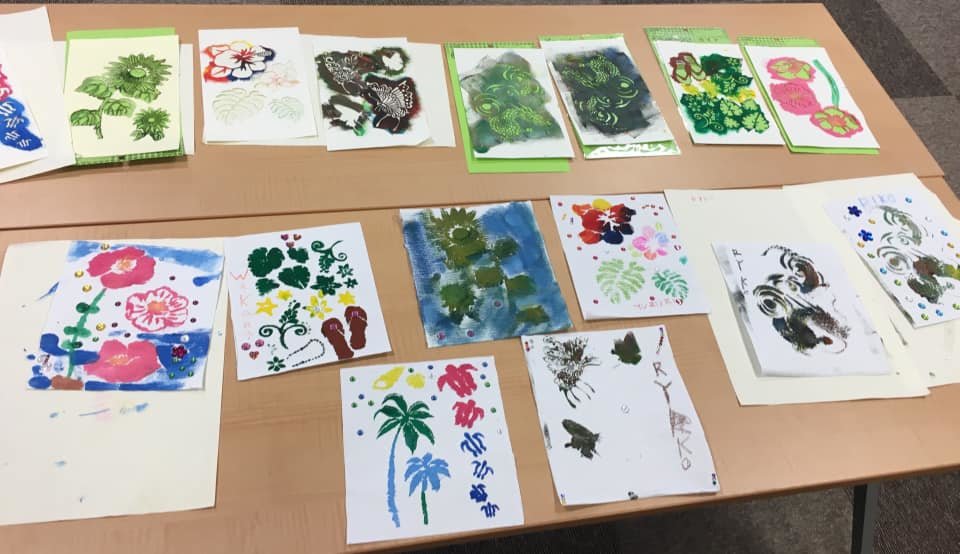 Hello Youth Impact Supporters,

Thank you for your generous support for Hands On Tokyo`s Youth Impact. Our program has continued to grow and the number of students participating in the 27 monthly programs offered on our website and Youth Impact specific projects has steadily increased. The increase is in large part because of recruitment efforts, endorsement from University academic departments and students networking amongst themselves.
The major goal of Hands On Tokyo's Youth Impact program is to connect young volunteers to our community partners. Youths learn about the needs of our community and understand how to make a positive impact through various volunteering activities. We have many repeater youth volunteers who understand and emphasize the need of consistency in volunteering with the same demographic to build meaningful relationship and have positive impact. We are really proud that our youths are committed to volunteer with us regularly to build these relationships to empower our community in need.
The unique aspect of the youth Impact that has made the program more desirable to students is the youth volunteers who have significant experience with a particular community partner (children`s homes, senior citizens, special needs individuals, or a combination of our community partners) can not only lead the project, but also get involved in project planning process. The youth centered program we offer allows them to create their own projects while learning about the needs of respective demographics. While we support our youth to acquire the leadership and management skills, we also provide mentorship for them to understand various strategies and techniques necessary to design meaningful projects for our community. We ultimately aim to have a successful model where youth are trained to implement their learning and skills to mentor other younger youths to develop their own projects.
Let us introduce you few episodes of some of our youth led projects here.
As a part of regular English learning project for visually impaired individuals, our youth volunteers designed a practical learning program on counting money and making purchases. They designed different textures on each dollar to help students with visual impairment to identify a dollar's value and count easily.
In English lessons with our special needs and under-privileged children, our youth volunteers have used arts facilitation ideas to connect with and teach our children. They helped children express themselves creatively through painting arts and communicate with new people. Please check the pictures below!
In addition to all the regular volunteer projects with special needs individuals and under-privileged children, we continue to support the LIVES Food Truck and Youmewe`s Designing Artists Academy. We recruited 7 students from Youth Impact to support summer art day camp (12th-20th August) hosted by Designing Artists Academy to support under-privileged children living in various childcare facilities because of poverty, abuse, neglect and other consequences of their families.
For more information, please check Designing Artists Academy page on GlobalGiving (https://www.globalgiving.org/projects/designing-artists-academy/).
For more information about the LIVES Food truck, please visit our LIVES Food Truck global giving page: https://www.globalgiving.org/projects/lives-food-truck/

Hands On Tokyo is very delighted that our Youth Impact team are leading our mission while growing and developing their own personalities and skills. All of the progress we have made so far with our youth team would not be possible without the support of our donors and sponsors. We are grateful that you have chosen our project to invest in, and we will continue to work hard to engage more youths to make difference in our community!