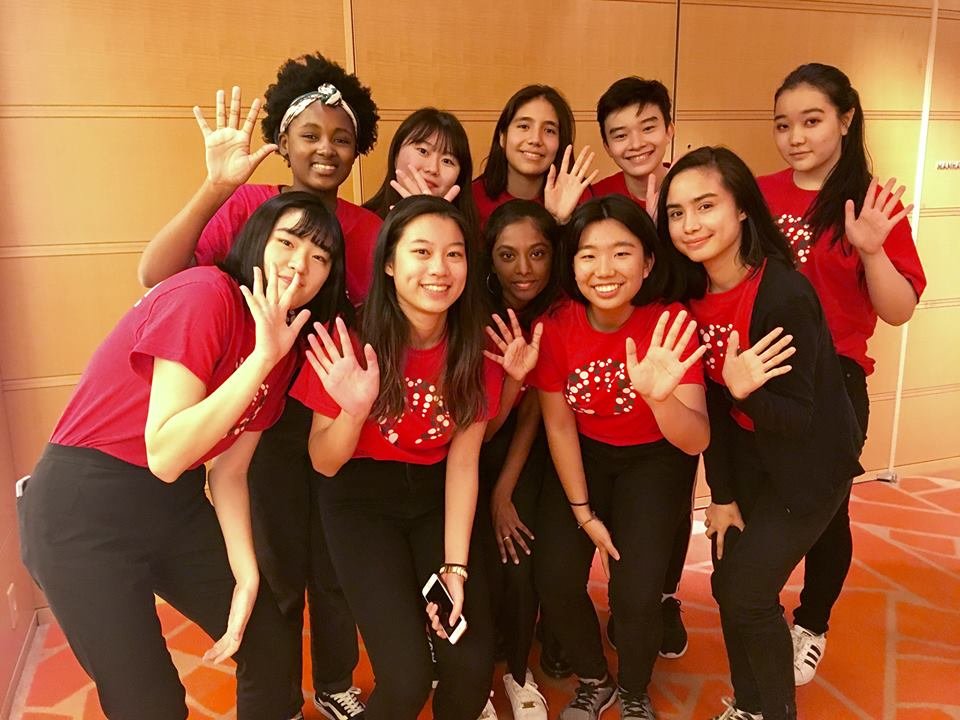 Thank you to all our donors and supporters of the Youth Impact program. 2018 has proven to be a year of new landmarks for our program and students. Not only did our students volunteer, but they also lead and created their own programs and inspired their peers to also get involved. Additionally, our staff was able to connect with school administrations and establish meaningful partnerships to promote understanding and education.
The Youth Impact program is fortunate to have students who regularly volunteer, are leaders of our volunteer projects, and are also our key promoters. Without their vocal advocacy and input, the Youth Impact program would not have been able to grow the way it has.
We estimate that students all over Tokyo have volunteered 290 times with Youth Impact since January 2017. This figure discounts all the students that volunteered solely with Hands On Tokyo. Of those 290, 40 have become seriously committed to our projects, meaning they volunteer consistently and attend meetings. This committed group of students is also elemental in creating their own projects.
Some of the project creation highlights of this year was a beach cleaning, an easter egg hunt and Christmas lesson with our vulnerable children. These events not only meet needs within the community, but also foster Youth Impact members` creativity and leadership. In 2019, we hope to give more students the opportunity to create their own original program.
In addition to volunteer projects with Hands On Tokyo`s three core demographics, our LIVES Food Truck, a portable food that sells vegetarian dishes made by people with disabilities, has continued to expand. The project now includes 5 employees with varying mental disabilities and 16 students. In addition we were able to sell food at three university campuses. In 2019, we will be working hard to secure permanent location for our food truck on at least two college campuses. For more information, please check out our global giving page, LIVES Food Truck.
Finally Youth Impact met its major goal of gaining sponsorship from school administrations. By tapping into our network, we were able to pursue partnerships with 5 universities, including special collaborations with the LIVES Food Truck.One international high school student focused on a potential paralympic and Youth Impact partnership in 2020, while Deakin University from Australia and Sophia University in Tokyo students learned more about the NPO industry in Japan, and helped us to find methods to attract more student involvement. In 2019, we will be looking to have more of these types of collaborations. We believe that students should not only use us as a resource, but we should learn from them as well.
In 2018, we proved what listening to student feedback can accomplish. We are an organization that prides ourselves on letting the student lead this program. In 2019, we will work hard to engage youth and give them the space to be leaders. We hope you will consider investing in them in the new year as well. We wish you a happy holidays and New Year.