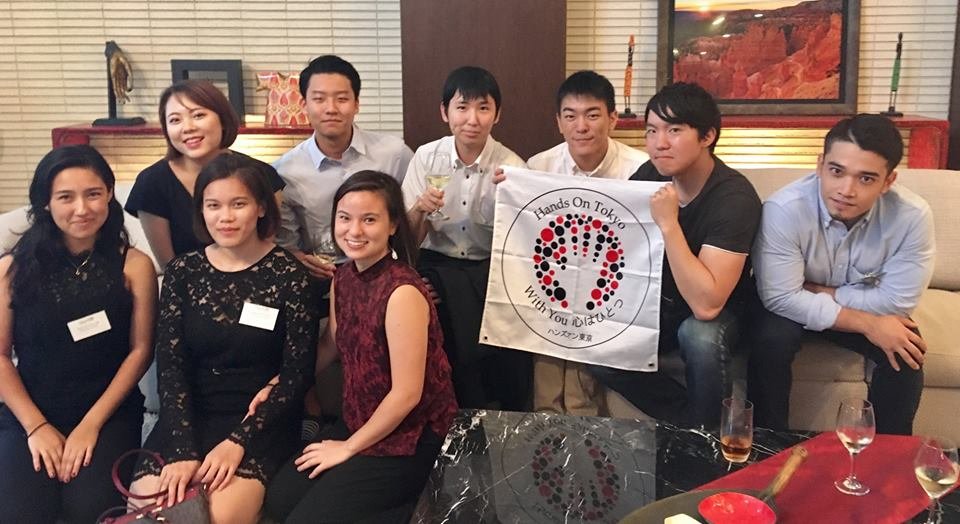 Thank you to all our donors and supporters of the Youth Impact program. Our program has continued to gain traction, including being endorsed by major universities in Tokyo, a successful debut of LIVES Food Truck on September 16th, and a greater number high school and college students volunteering with our organization throughout the summer into the fall season.
Administrations` and teachers` awareness of the unique opportunities Youth Impact provides has grown significantly, in large part because the ranks of our volunteers have grown, and we have able to diversify the volunteer pool.
As of now, we have high school and college student volunteers from around 15 schools in Tokyo; they have volunteered at least 201 times at Hands On Tokyo projects since we remodeled our youth initiative in January 2017. The volunteers who have significant experience with a particular community partner (children`s homes, senior citizens, special needs individuals, or a combination of our community partners) are not only occupying leadership roles, but also planning projects.
This unique aspect of the Youth Impact has made the program more desirable to students, and encouraged them to return and volunteer with the same demographic. In turn, teachers are hearing from their students about the ability to specialize, learn, lead, and eventually create projects.
University academic departments who want students to understand societal problems in Japan or abroad, have become interested in the opportunities we provide to student. As a result, we will have official collaborations with three universities, and more are in the works. We will be sure to tell you how this collaboration progresses in the future. Another major development for the Youth Impact team is the LIVES Food Truck.
The food truck made its debut at the LIVES event in Roppongi Midtown on September 16th; we sold 100 plates of food and our profits were 60,000 yen. Another food truck event is scheduled on October 21st at our annual showcase of volunteer projects, Day of Service. For more information about the LIVES Food truck, please visit our LIVES Food Truck global giving page: https://www.globalgiving.org/projects/lives-food-truck/
Our students are an elemental part of creating inclusive and safe working environments for the three mentally disabled food truck workers who make and serve food to the public. The students` roles was to encourage the workers, lead interactions between customers and disabled employees, and intervene if it was necessary. Learning the empathy, the skills to support and build relationships with mentally disabled individuals proved to be a meaningful experience for our students. Our youth are learning the careful balance and constant awareness the role entails, and flourishing.
Our debut was ultimately a test for our youth and LIVES Food truck staff to try out their new roles, and because of serious preparation and training, they passed. Inevitably, there are ways we can continue to improve, but the team is committed to learning from their errors and improving.
Finally, the number of students participating in the 27 monthly programs offered on our website and Youth Impact specific projects has steadily increased. The increase is in large part because of recruitment efforts and students networking amongst themselves.
On September 8th, we offered a networking event between students, our staff, and board members. We had 30 students attend, half of whom have never volunteered with Hands On Tokyo before. Since the event, 3 volunteers have attended projects in September with special needs children and senior citizens, along with another becoming our intern.
All of the progress and awareness we have raised would not be possible without the support of our donors and sponsors. We are grateful that you have chosen our project to invest in, and we will continue to work hard to engage new students. We look forward to updating you again in the winter.