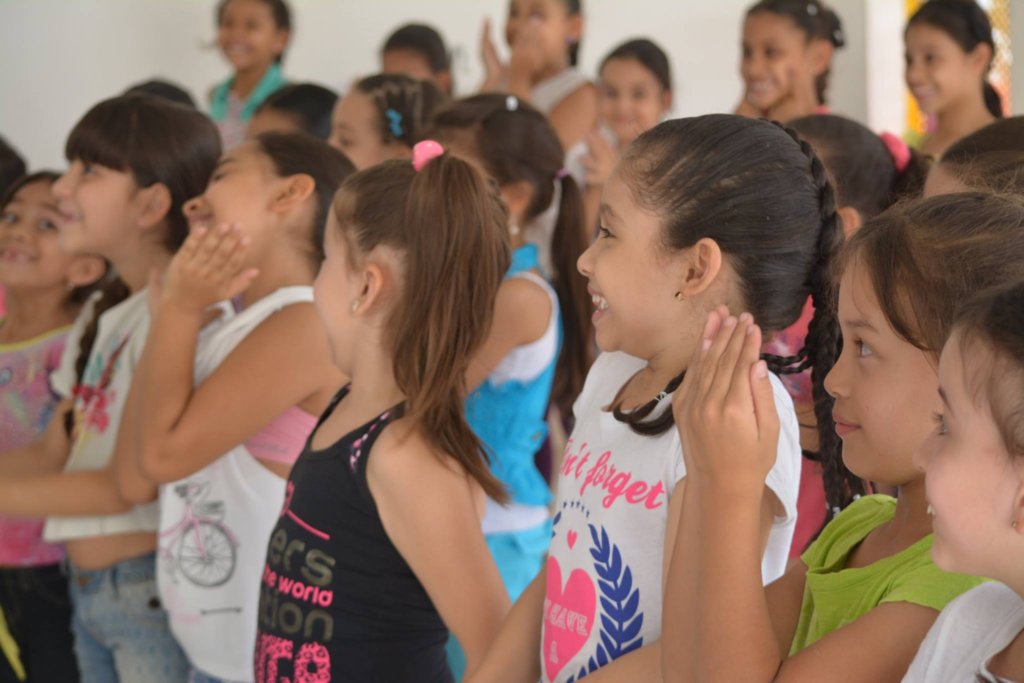 Greetings to our people,
This program has now several years of being founded and we still have a lot to go. Kids who entered at the ages of 7 or 8 are now aiming to become monitors, musicians and even chorus directors.
Hundreds of children's musical dreams have come true because of your help. This year, even though we had been a little less insistent with the international donations, we are needing your support.
With just one click you can share our webpage, our name, and even our new institutional video with English subtitles, and let someone else be touched by this beautiful initiative that has been changing lives throughout music and ar for many years now.
The pictures you are now admiring represent one of our Level One gruop that began this March.
Finally and with a lot of love, on behalf of Sirenaica Foundation, we congratulate all Mothers that work hard everyday for their children's education; we thank our donors for being "parents" of our projects and ideas, but especially we want to thank you for making thousands of Colobian mothers PROUD OF THEIR CHILDREN AND YOUTH.
We invite you to read and share this article from the webpage Classicalfm.com with some classical music recommendations for mother's day and month.
http://www.classicfm.com/discover/fast-and-friendly-guides/classical-music-mothers-day/
Again, please share our video and enjoy it yourself and your family.
Spread the VOICE!!
With my best regards,
Elisa