Project Report

| May 5, 2015
Mothers day is coming! What are we up to?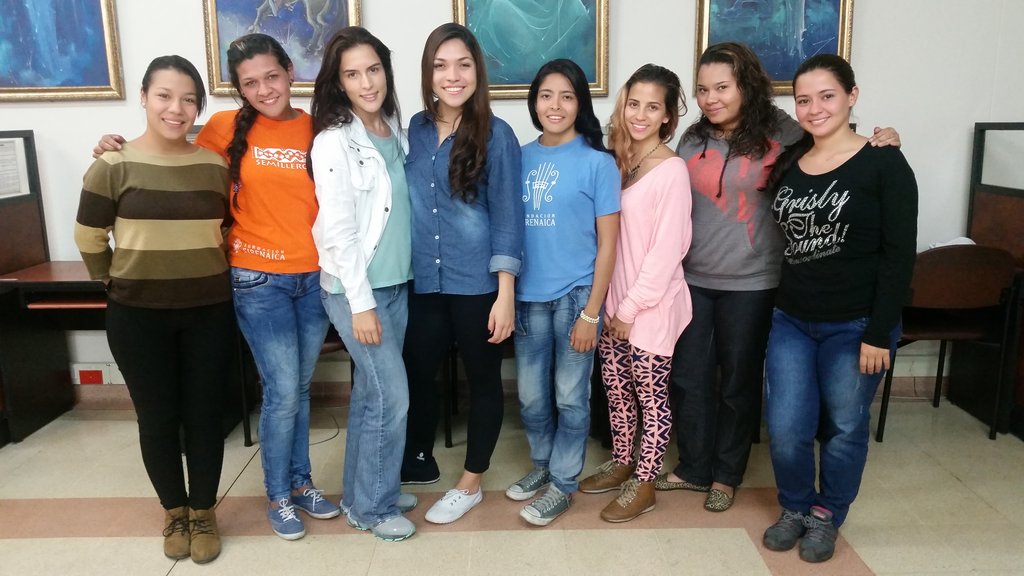 Spanish version
Estimados donantes,
una vez más les agradecemos por su apoyo en nuestro proyecto. Se aproxima el Día de la Madre y qué mejor regalo que una serenata de nuestros coros solo para ella? Si vives en Medellin no dudes en contactarnos para darle un grandioso regalo a tu mamá y a la vez contribuir a nuestro proyecto "Youth singers tranform lives by teaching others".
Te dejamos un testimonio de una de nuestras jóvenes profesoras: "Cada año comienza un nuevo reto, nuevos niños por conocer y espero ansiosa el momento en el que las audiciones llegan, escuchar cada niño y decirle que puede ser parte de un barco que viajará por todo Colombia, que puede ser parte de un mundo donde reina el amor. Luego, las clases y su mundo mágico un momento donde todo lo malo se olvida y la música que se vuelve la protagonista d ela historia abriendo los corazones de esos seres hermosos que llamamos niños; la entonación de una nota al unísono y un ritmo que genera felicidad, la cancion que transforma vidas, son la mayor satisfacción que puedo tener al saber que esos niños se convierten en parte de mi vida, unidos a mi por la música." - Maria Elena, monitora
Felices Pascuas, Pasa la voz!
Fundación Sirenaica
English Version
Dear donors,
once again THANK YOU for your big support to our beloved cause! Mother´s day is really close and we want to congratulate all our mothers in advance.
To our student´s moms: thank you for being their biggest support in their formation
To our donor´s mothers: Thanks for giving us this awesome human being to support us through GlobalGiving
To our donors who are moms too: Once again thank you for your donations, and congratulations for the enduring though gratifying job of being a parent.
This month, we invite all our followers to donate as an gift to your own mom, as a way to say thank you and to honour her, and helping our young kids at the same time.
What better time if it is not Easter to help our cause!
You can see some photos of our groups, the day that GlobalGiving payed us an awesome visit!
Finally, I leave yo to this beautiful testimony from one of our monitors: "A new challenge begins each year, new kids to know and I anxiosuly wait for the audition moments, to listen to every child and to tell them they will be part of this ship that will travel through Colombia; tell them that they are now part of a world where only love rules. Clases are a magical moment were everything bad is forgotten and music becomes the protagonist of the story, opening this precious kids' hearts, the songs transforming their lives. These kids are the biggest satisfaction i can have, knowing they will become part of my life, joined together by music "- Maria Elena, monitor
RAISE YOUR VOICE!!
Elisa Escobar