Project Report

| Jan 28, 2015
2014 achievements, New Year's Resolution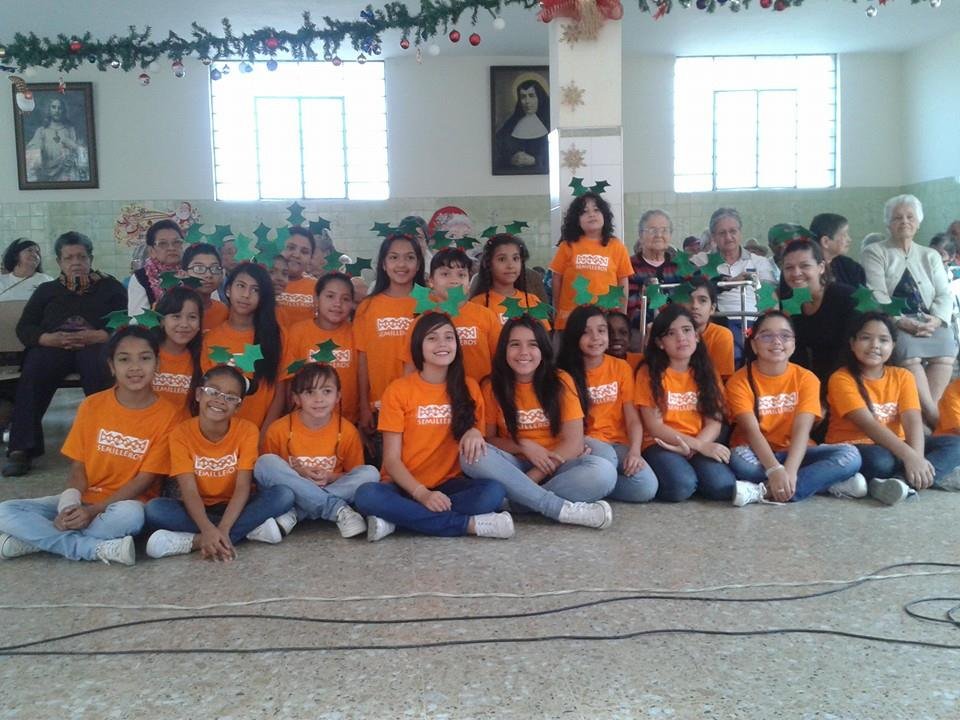 Dear Donor,
Fundación Sirenaica wishes you a Happy, Prosperous, Succesfull and Full of MUSIC 2015! We know well that this is a time to desire, wish and tryout for new goals, to review last year's acomplishments and to learn from mistakes. Pur Christmas was full of concerts and performances. Here is a testimony of one of our young teachers/monitors, a reflextion of 2014 results:
"2014 was a year of new challenges and learning in this adventure that has now been living for two years and promises to continue at giant steps. Children haven't yet lost their love for music through all this time they've been singing; quite the opposite, they desire bigger and more ambitious challenges, they dream of art as a way of life and observe carefully with a lot of kindness the aptitudes and attitudes of their teachers. "Youth singers transform lives by teaching others" is a project that has been able to capture the kid's attention, that has reached bigger and more important scenarios and that has offered presentations with better quality each time.
As a teacher in this process, I am amazed with the children´s progress, the parents 'and school members' recognition, the satisfaction of everyone after each performance, the love of transmitting knowledge the same way I received it and the blessing of being useful to my community, my country and humanity.
The impact is quite big and each time there is more young people betting for education, there are more kids in love with art, singing and music. THANK YOU to everyone who has supported in any way this dedicated work. With your support we advance into a more human city, a better future. "
Finally, I recommend just a few things for enjoying this upcoming year:
1. Listen to more music. Music has the power to activate our emotions, our brain and and feelings.
2. Take time to care for yourself. Give yourself a present for you efforts, don´t be to harsh when things don´t come out just right.
3. Care about others. Not just collaborating with foundations and projects; begin at home, being generous and loving with your family.
4. Write down two or three realistic goals, and review them monthly. KEEP UP!
5. BE HAPPY AND SMILE A LITTLE BIT MORE!
Just try to be balanced, to reach equilibrium between all our human areas: physical, spiritual, intelectual, emotional.
Thank you,
My best regards and wishes ,
Elisa Escobar