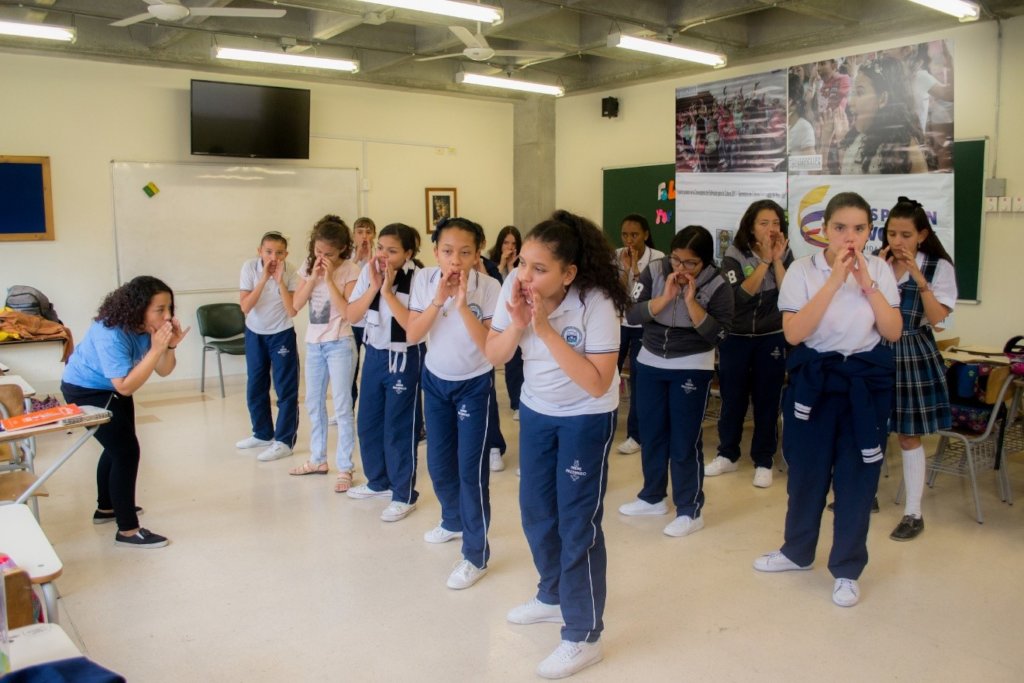 Dearest Donors,
2017 was undoubtedly a great year for our foundation. We believe that as our supporters, you deserve some insights on our joint achievements and on our goals for this year.
In a nutshell, 2017 meant:
- Growth: eight new Young teachers /monitors began their training process to enter our program.
- Culture: the Foundation participated in 80 concerts of exclusively Colombian music.
- Apprenticeship: 10 young monitors trained a total of 400 students and dictated around 1330 hours related to this program.
- New perspectives: Cuban teacher Digna Guerra dictated a course for our monitors on Choral direction, dance and corporal rhythmic.
- New boundaries: 30 of our most trained children represented the foundation in a major event abroad their natal city.
- Expertise: 60 of our children from the seedbeds have achieved a more professional level, being able to sing two to three voices and acquiring a major musical development.
- Friendship: strong bonds of friendship were created among the children attending the choirs and even among the different choirs; the choirs recognize within each other.
One of the most important comments from parents is that their children make more friends and overcome shyness as well as fear when they face important challenges in the choral practices.
By 2018 there will be changes within the choirs as some advanced students will be transferred to the another choir where they will work with greater intensity. This implies the beginning of the training process in some choirs with new children to arrive and the adjustment of the choir's work in order to blend actual and new children. We will begin auditioning and preparing such adjustments in mid-February 2018.
We hope we count with your generous support as we did last year and we sincerly wish you the best of wishes on these days to come.
As always, please Spread the VOICE! *