Project Report

| Dec 17, 2020
New exciting online & telephone carer groups!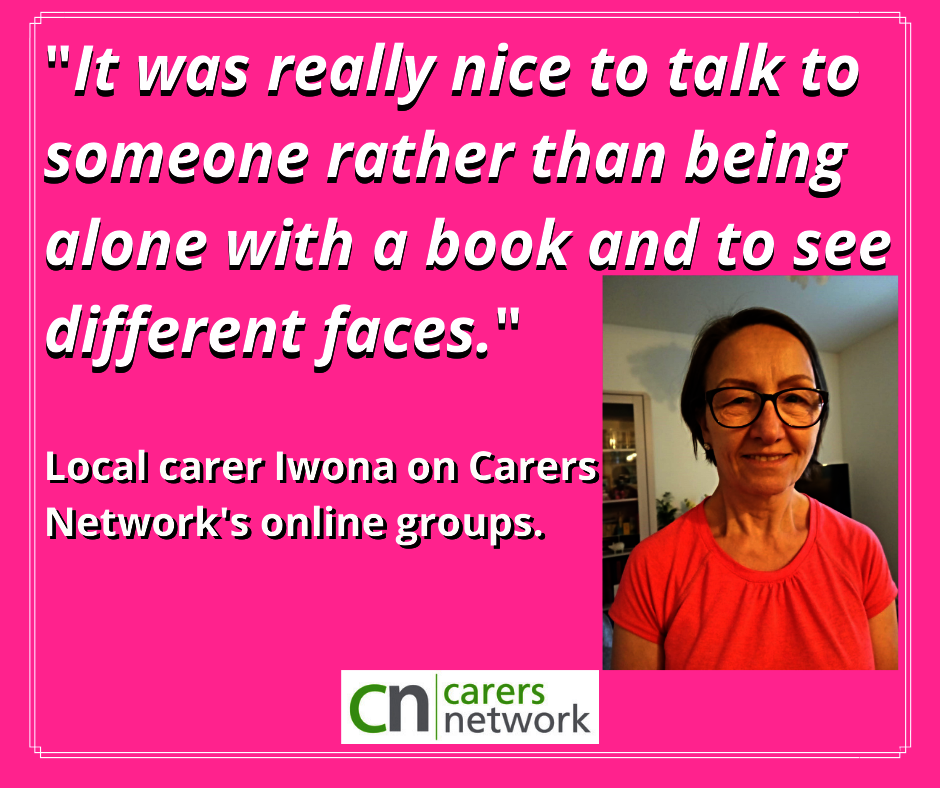 Thanks to your generosity we have been able to expand our programme of online activities and groups for unpaid carers that have been running while current restrictions have been in place.
Recent activities have included Mindfulness, Slow Flow and Chair Yoga, Online Art Classes, Cookery Classes and Make-up Tips!
Carers find these groups a great help as they give them an opportunity to take a break from their caring role, try new activitties and meet with fellow carers.
These sessions also help prevent social isolation as the pressures of the pandemic and the restrictions in place have made carers more hidden and isolated than ever before.
Iwona cares for her husband and recently joined one of our groups "I'm not really a chatty person, but I was brave enough to go on Zoom. My husband helped show me how to join the meeting and I was able to chat to other carers along with one of Carers Network team. It was really nice to talk to someone rather than being alone with a book and to see different faces apart from same ones I see at home and work."
Another local carer Rosita looks after her sons and has recently been joining the groups, "I enjoyed the groups very much and will continue to join them. I'm loving them, especially the make-up session where I learned a lot. They are fantastic and I'd like to keep going!"
We have also recently launched telephone groups for carers who do not have access to a computer or reliable broadband — or are just put off from joining online Zoom sessions.
We currently have food discussion, creative writing and poetry appreciation telephone groups.
Even if carers enjoy Zooms, these new groups are another great way to try new activities and catch up with fellow carers!
Thank you again for your generous gift.
It means we can help carers access vital support while also giving them the opportunity to break the routine of their caring role while enjoying recreational activities!