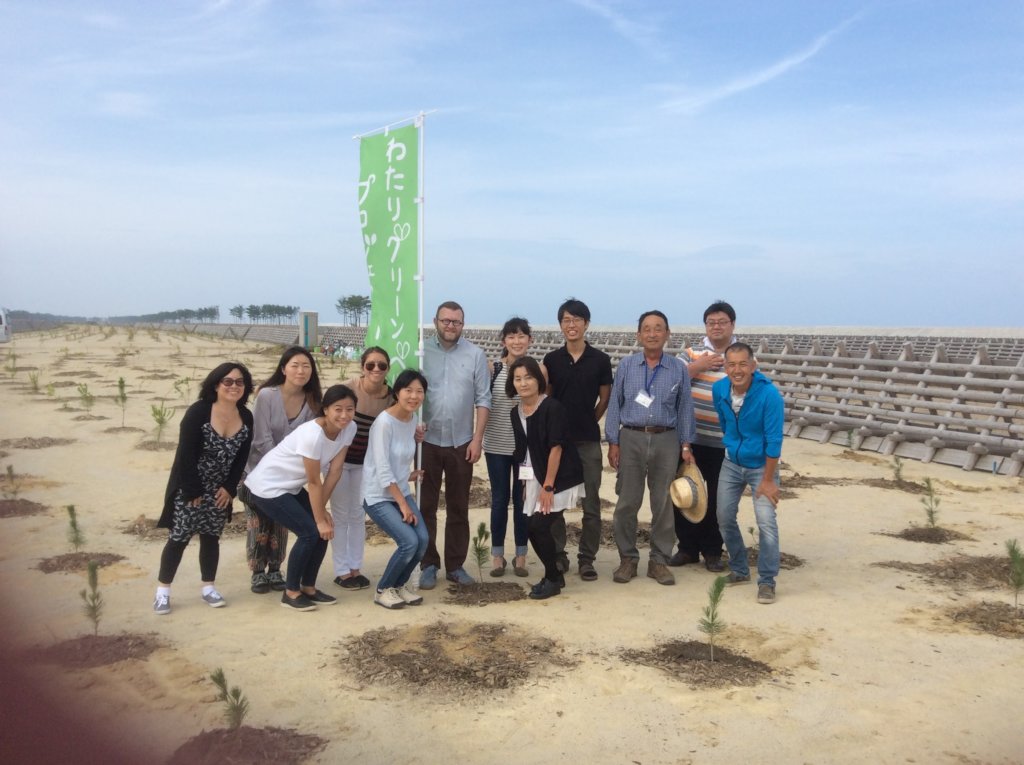 Dear generous supporters,
Thank you very much for your continuing support and for reading our letters.
As this is the 10th anniversary of the Great Eastern Tohoku Earthquake, we would like to cover how the social entrepreneurs that WIT has supported are doing now in our upcoming reports.
We would like to highlight the Watari Green Belt in this letter. WIT started supporting founding members of WGB in 2011. We assisted with forming a nonprofit entity, introduced systems coaching for team building, provided board training, consulted on their business development, and more.

Watari Green Belt (WGB)
WGB started their activities after the 3.11 earthquake to restore the coastal tidewater control forest on the shore of Watari town that was washed away in the tsunami. In 2012, we developed a master plan illustrating the vision of the town with the residents, as well as growing saplings to restore the coastal forest. We started planting trees in 2015 and were able to plant 44,000 trees in 14.1 hectares of town-owned forests over the course of five years. Since 2020, we have been conducting maintenance and management, including taking care of trees, clearing undergrowth, and eradicating non-native species.
Since the maintenance and management of coastal tidewater control forests have to continue in perpetuity, we also nurture our successors and cultivate partnerships with local governments and corporations to engage more people in coastal forest conservation.
In addition to restoring and maintaining the baby forests, WGB also teaches school children about the natural environment and grows vegetables and fruits on the farm near the forests. With the support of many local volunteers, we are aiming to expand our sales of peanuts that we have cultivated as a local specialty product. This helps us to obtain funds to maintain an office and prove a gathering place for agricultural experiences.
Message for overseas supporters from WGB
"We want to convey our sincere gratitude for the support and cooperation of people from many countries since the disaster. In August 2011 we received encouraging words from new President Biden (then Vice-President) during his visit to Miyagi prefecture, and in December 2012, we were able to hold a hot-air balloon festival in Watari town, Miyagi prefecture, thanks to the support from Huawei Co. in China. In 2016, we planted trees in the "Colorado Forest" with contributions we received from the SAKURA Foundation in Denver, Colorado. We are grateful! grateful! grateful!"
If you have an opportunity to visit Miyagi prefecture in the future, please do stop by at WGB's office! They will be very happy to meet you in person and show you around!
Sincerely,
WIT team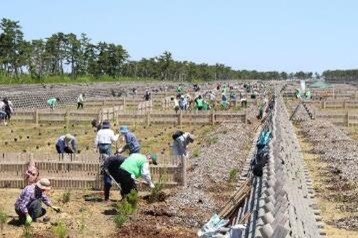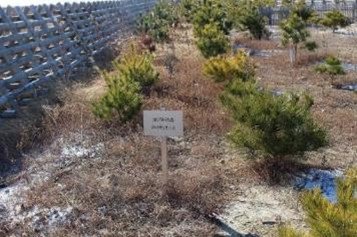 Links: