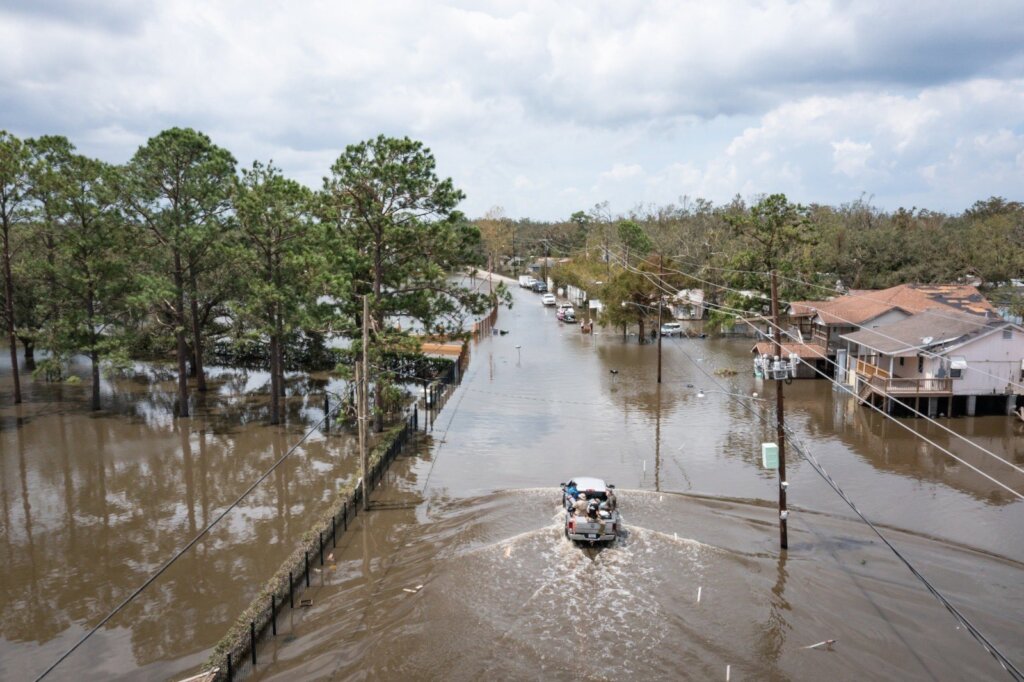 Hurricane Ida made landfall on the United States Gulf Coast in late August as a powerful Category 4 hurricane. Flooding and sustained winds of up to 150 MPH destroyed many homes and businesses, and caused power outages for more than one million residents in Louisiana. Most of the city of New Orleans was completely in the dark for weeks, and for parts of the Bayou Region, which suffered a direct hit from Ida, it took over a month for power to be restored.
World Central Kitchen (WCK) arrived ahead of the hurricane and positioned our team so that we'd be ready to start cooking immediately after Ida passed. While it was still safe to be out before the storm, the WCK team quickly started a sandwich line, making hundreds of ham and cheese sandwiches to deliver to shelters caring for unhoused residents throughout the storm. After riding out the storm safely in the hotel, our team got up the following morning to make more sandwiches and begin hot meal prep for lunch. We set up our cooking operations at the New Orleans Culinary and Hospitality Institute (NOCHI), a WCK partner. Running on generator power, our teams were able to cook hot meals in two kitchens at NOCHI and our two WCK Food Trucks parked outside.
In the days following Ida's landfall, WCK 1) served meals in New Orleans, which was almost entirely without power, and 2) identified food needs and scheduled regular deliveries to Houma and communities in the River Parishes — where the eye of the hurricane directly passed over. In New Orleans, we provided hot meals and fresh fruit across 14 locations including cooling centers and other community sites where residents sought relief from the heat and humidity. In the River Parishes, WCK supported communities in the badly damaged areas of Barataria, Chauvin, Houma, and Lafitte. We met Val (pictured below) at the Lake Houma Inn who told us, "My heart is broken. I don't know what to do. I know I need a good, hot shower! But you guys, I thank you. When I see you coming, it gives me hope, because at least my stomach is full."
In our Hurricane Ida response, WCK partnered with 19 restaurant, catering, and food truck partners, and put more than $520,000 back into local businesses. We received the assistance of an amazing team of volunteers — both local and from out of state — to support our meal preparation, packaging, and delivery. WCK also hired local out-of-work cooks and dishwashers on a contractual basis to support our work while their employer restaurants were closed due to the hurricane. In total, WCK served 460,000 meals to nearly 200 sites across Louisiana. Thank you for supporting our response to Hurricane Ida!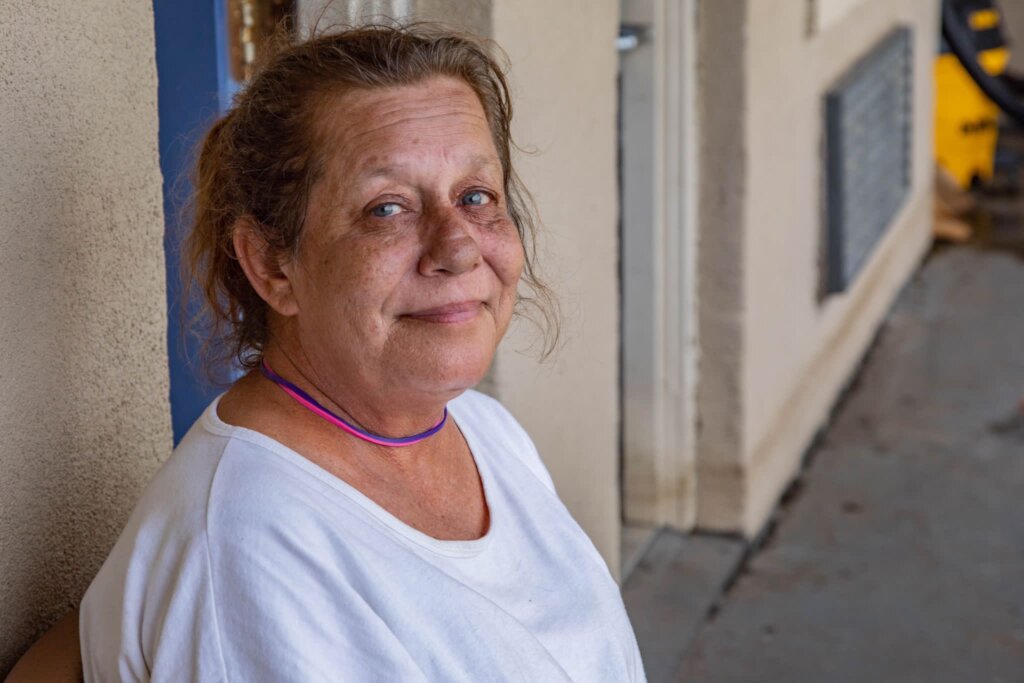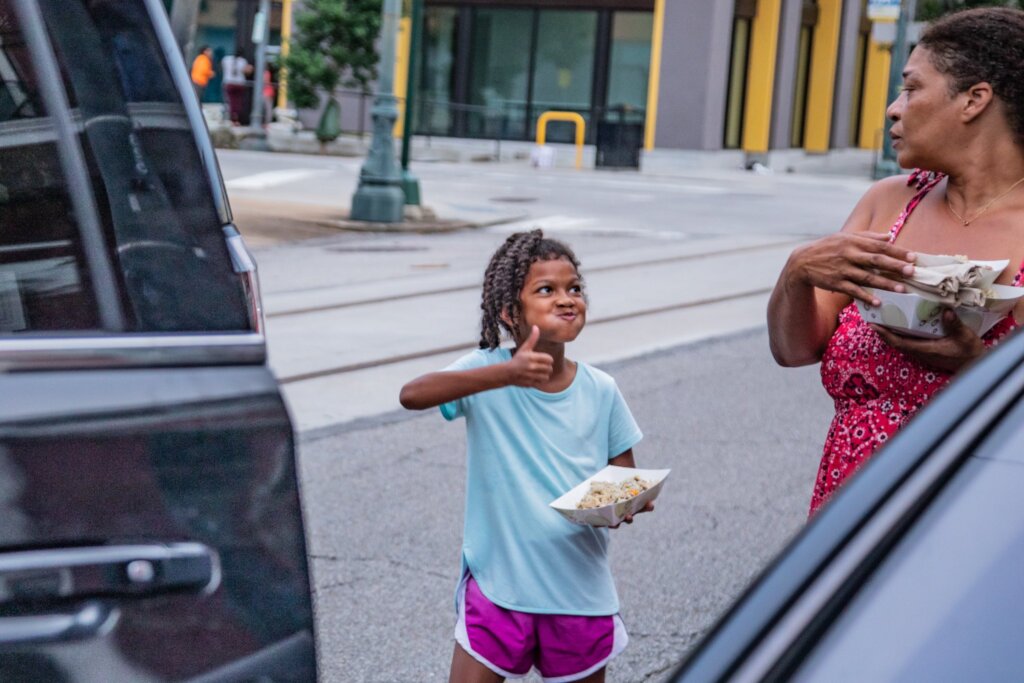 Links: