Project Report

| Dec 6, 2018
300,000 Meals For Hurricane Florence Survivors!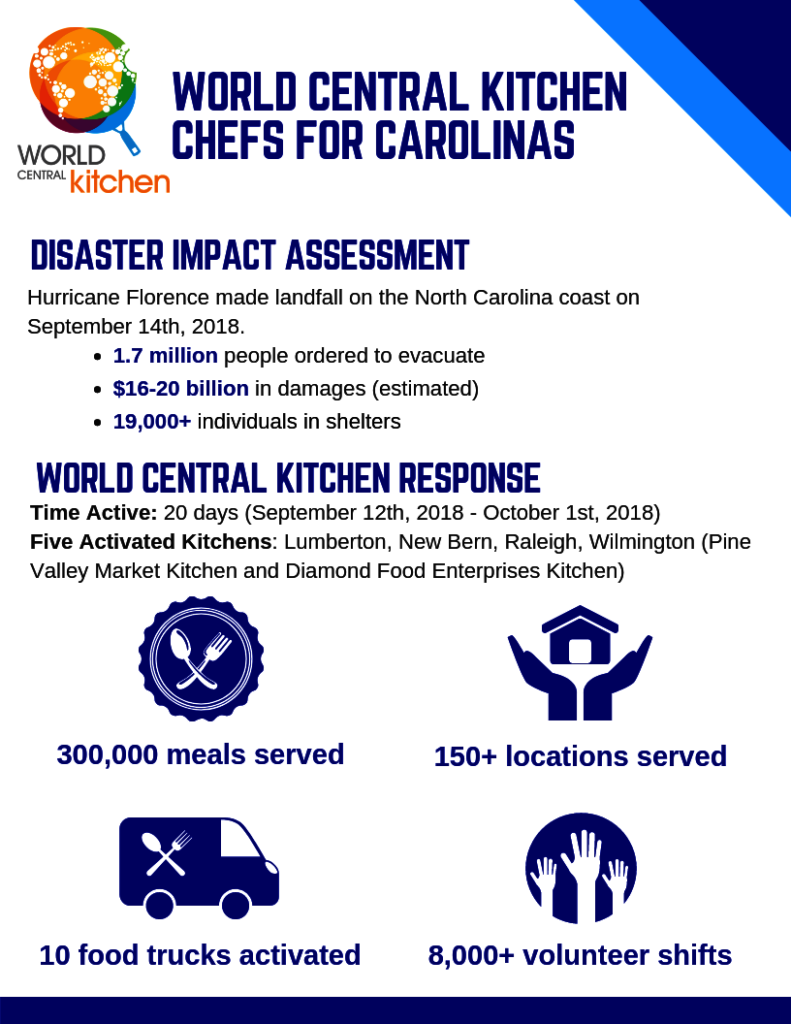 Just under three weeks after WCK's Chef Relief Team arrived in North Carolina in anticipation of Hurricane Florence, #ChefsForCarolinas has served over 300,000 meals to evacuees and first responders. Hurricane Florence caused evacuation orders for over 1.7 million people, is estimated to have caused $16-20 billion in damages, and placed 19,000 people in emergency shelters. Our chefs were ready to step out of their kitchens and on to the front lines to serve those in need.
World Central Kitchen's Chef Relief Team arrived in Wilmington and Raleigh days before the hurricane to preposition supplies and establish emergency kitchens. Even before the hurricane hit, our team was providing hot meals to first responders on the ground preparing for the disaster. Unfazed by the flooding and power issues caused by Florence, our team immediately began serving meals to shelters and those trapped inside their homes without access to food, quickly ramping up our operations to serve over 20,000 meals per day from five kitchens and ten food trucks.
As always, we're proud to provide hot, fresh meals to victims of disasters, because we know that food is more than just nutrition following a disaster — it provides comfort and hope to those who need it most. Using fresh local ingredients and the power of over 5,000 volunteers, our meals included hearty dishes like beef & potato stew, jalapeño mac & cheese, and barbecued pork, served along generous portions of fresh salads and vegetables.
In every disaster we've responded to, we've relied on partners to amplify our emergency response. We worked with the Red Cross by delivering meals to their shelters and emergency response teams. The U.S. Army assisted our Chef Relief Team in delivering meals to shelters by transporting them in military transport vehicles able to withstand the high flood waters. We even partnered with Operation Airdrop to fly meals to communities entirely cut off by flooding. These key partnerships enabled World Central Kitchen to serve over 150 shelters, communities, and other drop-off locations.
As people begin to return to their homes and communities begin to rebuild, WCK will continue to support communities most in need. We've partnered with the Lumbee Tribe of North Carolina by providing cooking equipment and food to support their community kitchen.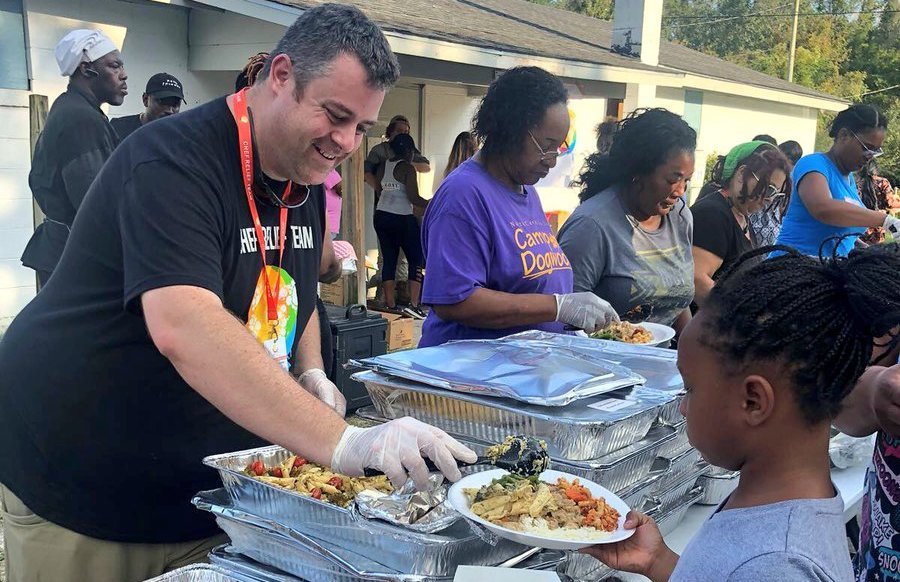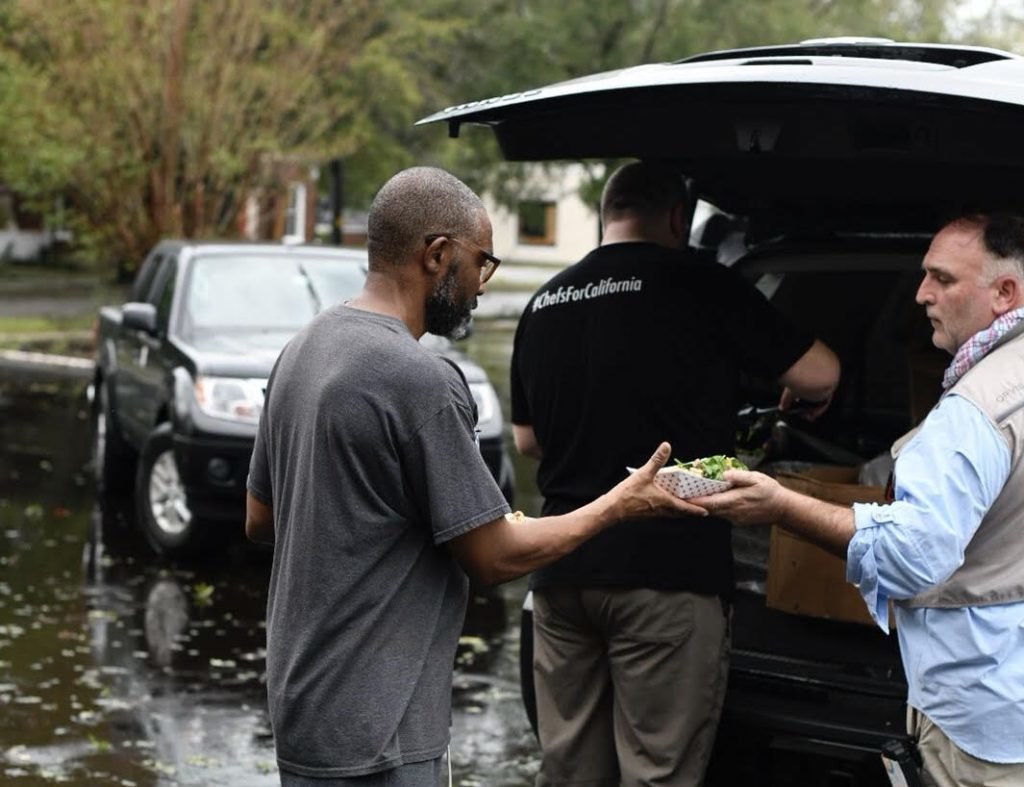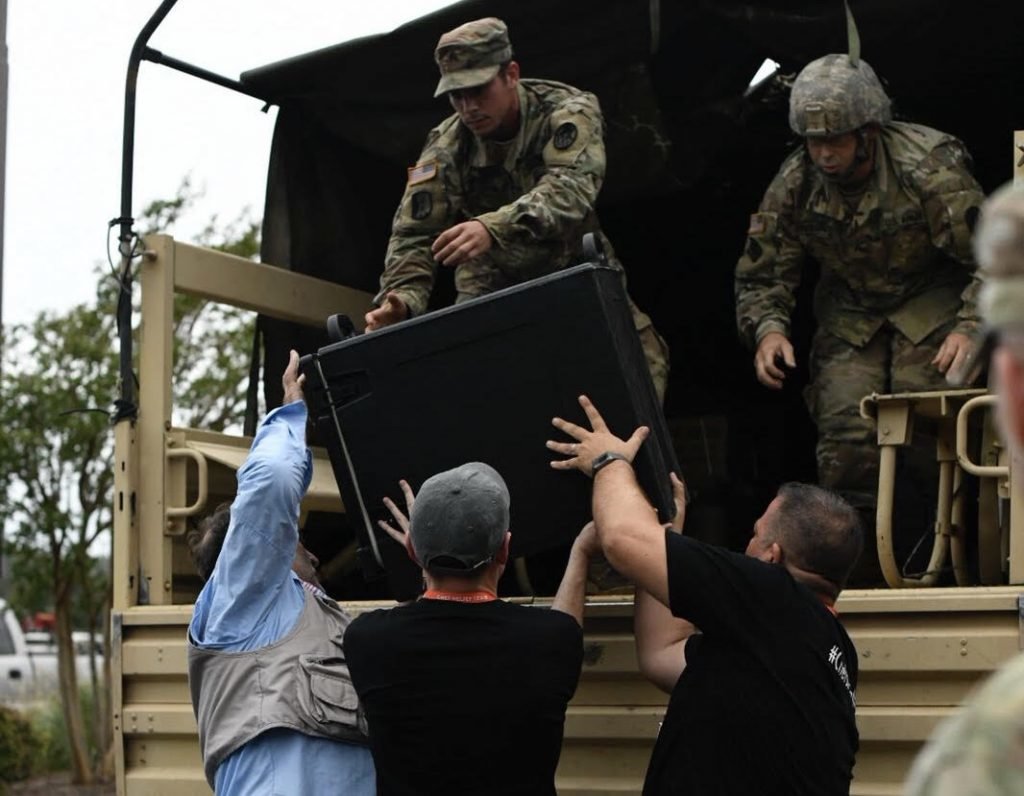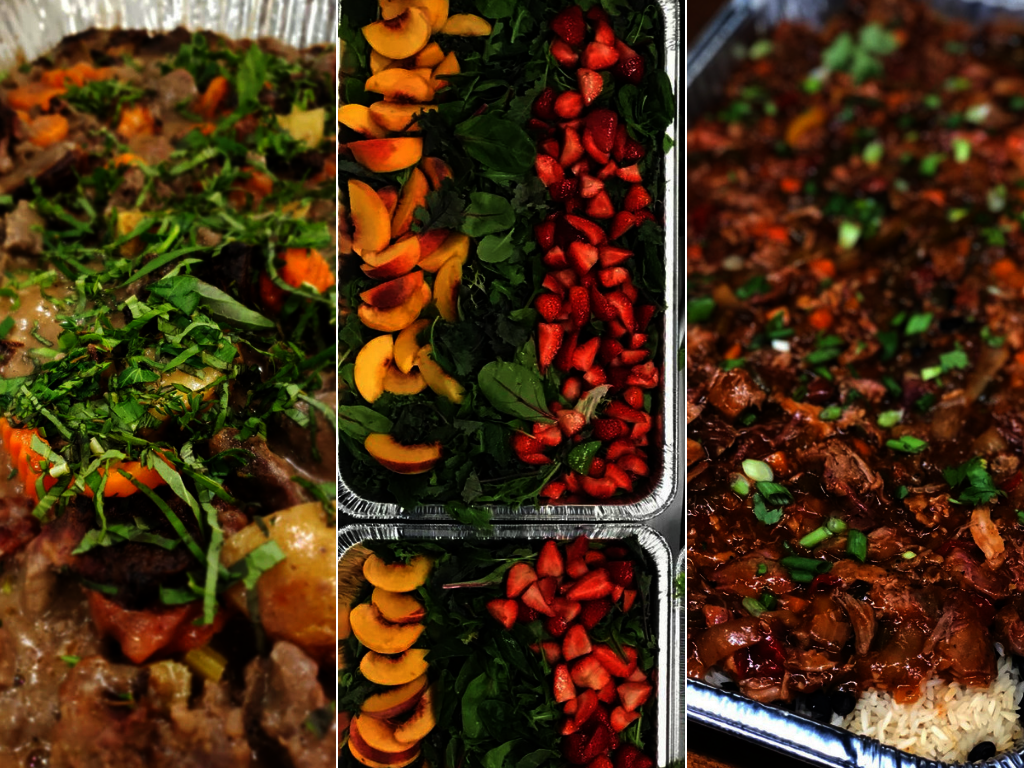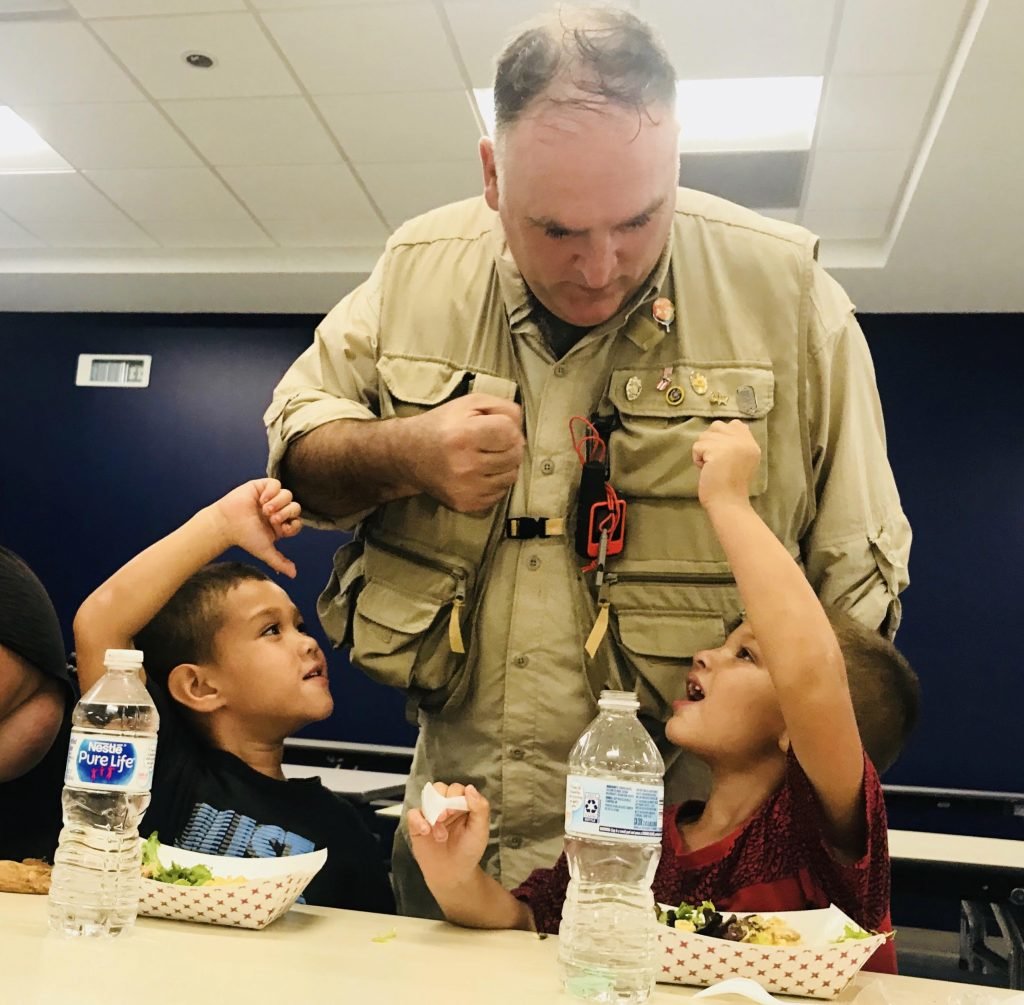 Links: