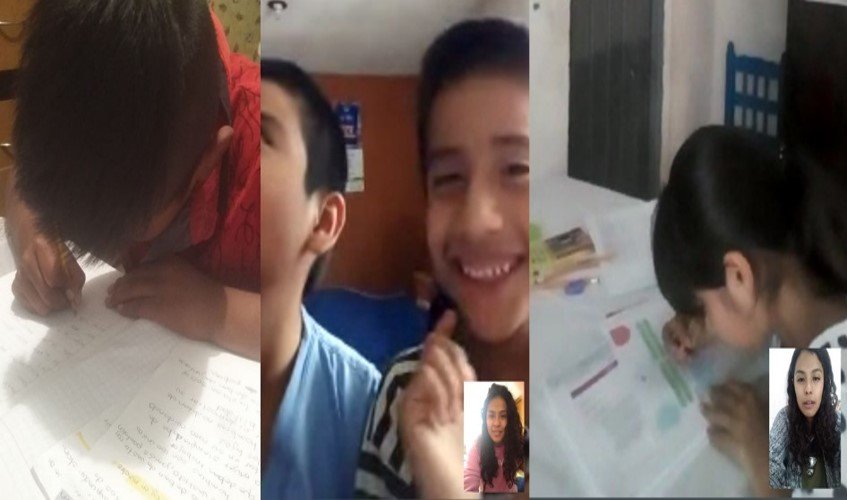 Due to the difficulties caused by the coronavirus pandemic, Fundación JUCONI Mexico A.C. has implemented several important strategies to be able to continue with its projects and provide the attention that children in early childhood need to continue developing properly.
In this sense, since the beginning of the health emergency, until today, among the main activities that have been established are:
Virtual school support measures, in which through video calls or videoconferences, the activities or tasks that the children are carrying out are followed up together with regularization hours in order to guarantee a constant monitoring and evaluation process.
On the other hand, with the objective of taking care of the physical and mental health of the children and their families, remote therapeutic sessions have also been established, that is to say, psychological counseling, as well as actions to raise awareness about good eating habits, hygiene and cleanliness due to the importance of keeping healthy and safe, especially during these time of the year.
During these months JUCONI has worked together in the creation of safe spaces and environments for interaction between children and their families to help improve their coexistence, since their homes are currently the place where they spend most of their time and it is necessary that they are suitable for them and meet their needs to the greatest extent possible.
Undoubtedly, it has been an important challenge to face that entails the adaptation of each element oriented to its proper functioning, however, the process of accompaniment through various material and emotional resources, didactic, such as videos, photographs, calls, has generated that the children and their families do not feel alone during the period of confinement and that their quality and rhythm of life has been stable, ensuring their social welfare.